Store Owner, 80, Who Shot Rifle-Wielding Robber Earns Community Support
As gun laws are a hot topic in legislation across the nation, community members in Norco, California, showed support for an 80-year-old liquor store owner after he prevented a would-be armed robbery this week.
The Riverside County Sheriff's Department said that the incident happened Sunday around 2:47 a.m. when four suspects with long guns wearing facial coverings tried to rob Norco Market & Liquor in the 800 block of Sixth Street.
Surveillance footage showed one of the suspects who walked into the store carrying an assault-style rifle and saying "hands in the air."
In response, the owner stood behind a display case and immediately fired his shotgun at the suspect, who later ran outside screaming, "He shot my arm off!", ABC 7 Eyewitness News reported.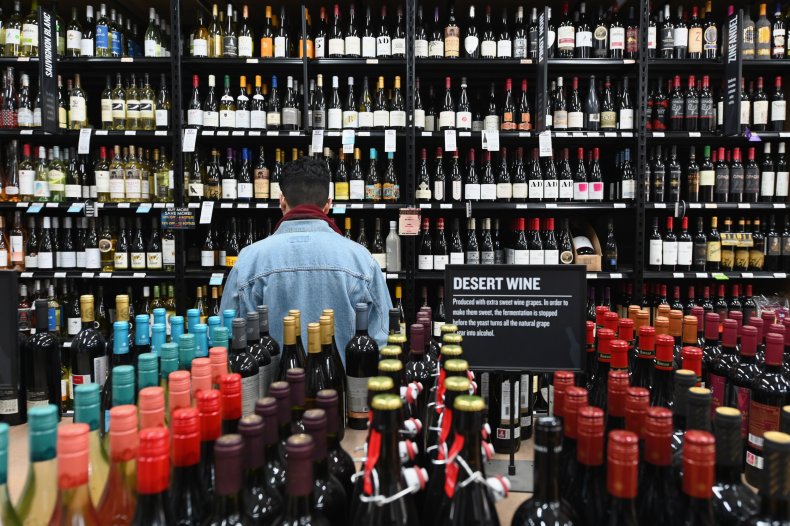 "I got a long gun pointing directly at me," the store owner, Craig Cope, told The New York Post on Tuesday. "It was either him or me and I was a little bit faster."
Employees said that Cope was prepared for what was about to happen as he saw on the surveillance monitors the suspects pulling up in the vehicle in front of the store.
The 80-year-old liquor store owner later suffered a heart attack after the incident but is currently recovering, according to ABC 7 Eyewitness News.
The police said that the suspects were later located and arrested at a hospital. The wounded man was taken to the hospital for treatment and slated to be taken into custody after his release.
The suspects were found at the hospital inside a vehicle that was reported stolen, the Riverside County Sheriff's Department said in a statement. Three of them were identified as 22-year-old Justin Johnson, 27-year-old Jamar Williams, and 24-year-old Davon Broadus. The name of the injured suspect, who the police identified as a 23-year-old male, has not been released.
The police also said that "numerous" stolen firearms were also found in the vehicle. All three suspects are held at Robert Presley Detention Center in lieu of $500,000 bail for robbery and conspiracy, according to the Sheriff's department.
Community Response
Meanwhile, members of the community and employees have praised Cope for taking action against the armed suspect by defending himself and preventing the store from being robbed.
"What if he wouldn't have been as quick as it was. It could've been him," customer Julie Fensel told Eyewitness News.
The store's employee, Marnie Tapia, said: "The sheriff's warned us that this had been going on in the area recently and to just be on your toes, you know, so he was on his toes. Thank God."
"In this case, a lawfully armed member of our community prevented a violent crime and ensured their own safety, while being confronted with multiple armed suspects," the Riverside County Sheriff's Department said in the statement.
Some social media users also commended Cope for his actions, with one person saying on Twitter: "this is what happens when you attempt to rob a store in Horsetown, USA, (Norco, CA). The owner is an 80 year old. Believe it or not, we do have pockets of Patriots in CA."
"Aww. Poor baby got hurt trying to COMMIT ARMED ROBBERY. My heart bleeds peanut brittle for him," said Twitter user Tom Raymond, referring to the wounded suspect.
Meanwhile, another Twitter user, Claudia Hernandez, shared what appears to be a GoFundMe page set to support Cope, but the page has been removed by the time of this story's publication. Newsweek was unable to immediately verify who or why took down the page.
GoFundMe has previously removed a fundraiser page launched for a New York City bodega worker after he fatally stabbed a man who allegedly assaulted him over a bag of chips dispute last month.
Jose Alba, the bodega worker, was charged with murder, but those charges were later dropped after community members argued that Alba was acting in self-defense as the man approached and allegedly attacked Alba behind the counter.
"Our terms of service prohibit fundraising for the legal defense of a violent crime. At this time, the fundraiser has been removed and all donors have been refunded," a GoFundMe spokesperson told Newsweek at the time.
Newsweek reached out to the Riverside County Sheriff's Department for comment.
Update 8/3/22, 4:10 p.m. ET: This story has been updated with a statement from the Riverside County Sheriff's Department.