Stories From Inside the Putin Propaganda Machine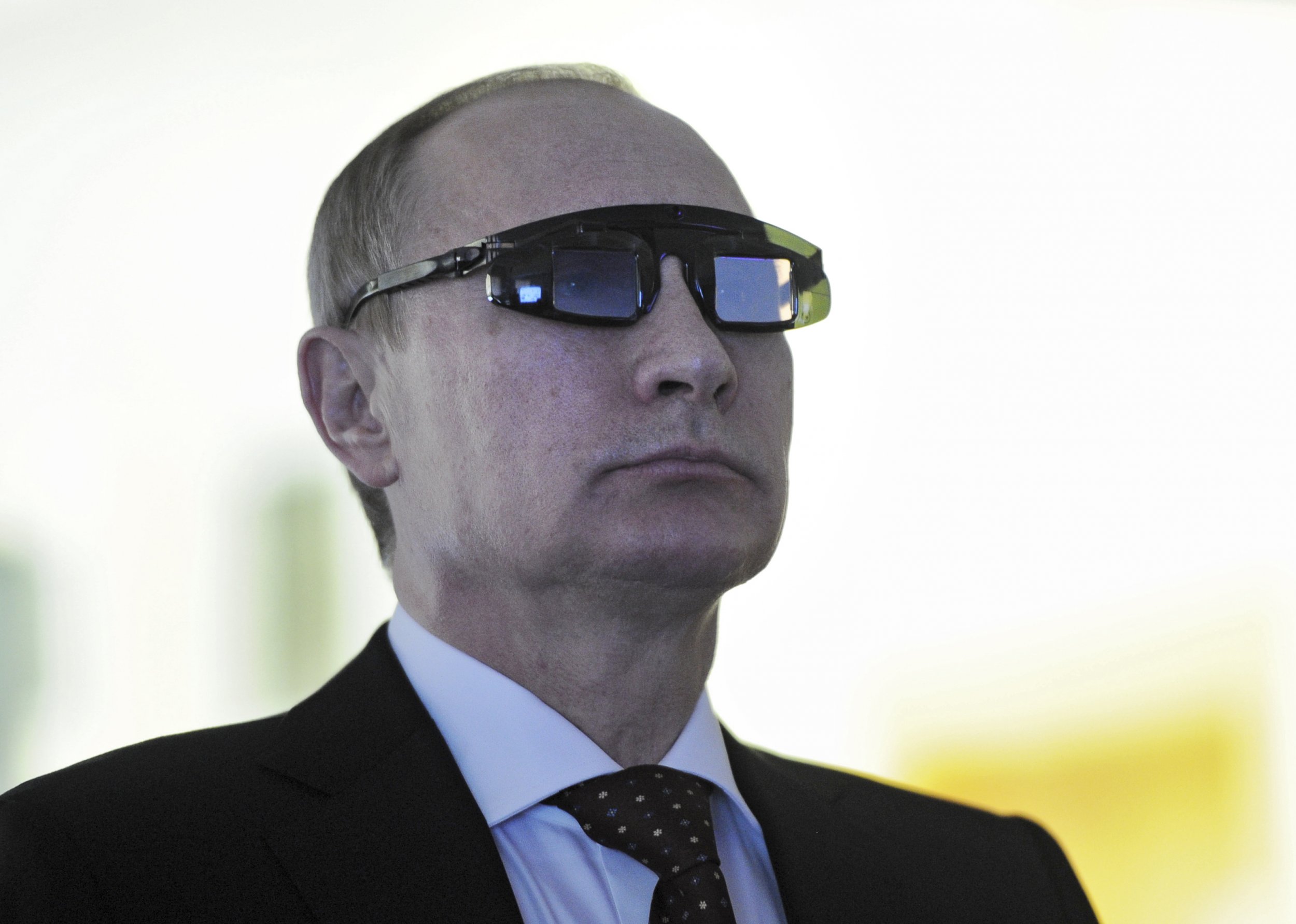 Recalling the mentality inside Russia's government-sanctioned Internet propaganda system, Marat Burkhard told Radio Free Europe Radio Liberty (RFERL): "Whatever we're told, that's what we'll write about, no questions asked, and we don't want to know."
The so-called Internet Research center's various departments are all dedicated to promoting positive images of Russia, and especially of President Vladimir Putin. According to RFERL, the center has departments dedicated to sending out tweets and to posting comments on news websites such as BBC and CNN and on municipal website forums. Some employees also maintain fake accounts on Facebook, LiveJournal and vKontakte (the Russian version of Facebook).
Burkhard said he was part of the system for two months, earning $700 a month; managers earn almost double that, a substantial wage in Russia. He said he went through a strenuous interview process.
"You have to write sample texts first, and then they decide if you're suitable for the work. They weed people out that way," he told RFERL. "First they make you write something neutral--Vegetarianism: Pros And Cons. After that, the assignments start to get more to the point; for example, what do I think about humanitarian convoys in Donetsk?"
Burkhard said he is generally pro-Western, but he did not allow this to affect his interview process. After being hired, he was assigned to a 20-employee department that posts comments on municipal websites in Russia. Burkhard worked 12-hour shifts during which he had to write 135 comments, each at least 200 characters long.
"We did it by dividing into teams of three. One of us would be the 'villain,' the person who disagrees with the forum and criticizes the authorities, in order to bring a feeling of authenticity to what we're doing," he told RFERL. "The other two enter into a debate with him: 'No, you're not right; everything here is totally correct.' One of them should provide some kind of graphic or image that fits in the context, and the other has to post a link to some content that supports his argument. You see? Villain, picture, link."
The trio had to fit a certain number of tags into each post to ensure high rankings when relevant topics were entered into search engines. One of his topic assignments was, "NATO troops are embedded with Ukrainian armed forces"; another was, "Build a positive attitude toward the domestic policies of Vladimir Putin; the president personally celebrated Christmas with ordinary Russians."
The majority of the assignments were geared toward slandering Ukraine. "They throw everything they've got at Ukraine," Burkhard said.
In one instance, he was assigned to writing slander about U.S. President Barack Obama chewing and spitting out gum in India. "In the assignment, there's always a conclusion you've got to make, it's already written, that Obama...doesn't know anything about culture. You stick him in ancient India and he chews gum there. It's funny in the sense that they're ready to grab onto any little thing. On the other hand, it's not funny. It's absurd and it crosses a line," Burkhard told RFERL.
While some of Burkhard's co-workers at the Internet Research center were politically neutral, he said others genuinely believed the propaganda they wrote.
"You hear people--who write all day about these things--instead of drinking coffee and talking about something else, they start to furiously foam at the mouth about the very same things. Still something to prove. So there are fanatics," Burkhard said. "But the basic majority are just young people who want to make money. They're so politically illiterate that Putin, Obama: They don't know the difference. Of course, they're all for Putin, but they're absolutely politically illiterate."
Although Burkhard said he was earning a living wage, he quit: "I can't engage in absurd work."