Storm Claudette Likely Behind Death of 10, Including 9 Children, in Alabama Vehicle Crash
Tropical Depression Claudette was cited as the likely cause behind a multi-vehicle crash in Alabama on Saturday that killed 10 people, including nine children, officials reported.
Butler County Coroner Wayne Garlock said the vehicles likely hydroplaned on the wet roads on Interstate 65. One of the vehicles involved in the crash was from Tallapoosa County Girls Ranch.
The victims included nine girls. One victim was identified as Cody Fox, 29, from Marion County, Tennessee. He and his nine-month-old daughter, Ariana Fox, were killed in the crash, Garlock told AL.com.
The names of the other eight victims were not released as many were in the care of the state, Garlock said. The girls ranged in age from four to 17-years-old and were on the Tallapoosa County Girls Ranch bus.
The ranch serves as a foster home for girls from abusive or abandonment situations, and is supported by sheriffs of several counties.
"Our hearts are heavy today. Our ranch has suffered great loss. As some of you may have heard, one of our ranch vehicles was involved in a multiple car accident this afternoon. Please send prayers our way as we navigate this difficult time," Tallapoosa County Girls Ranch said in a statement posted on Facebook.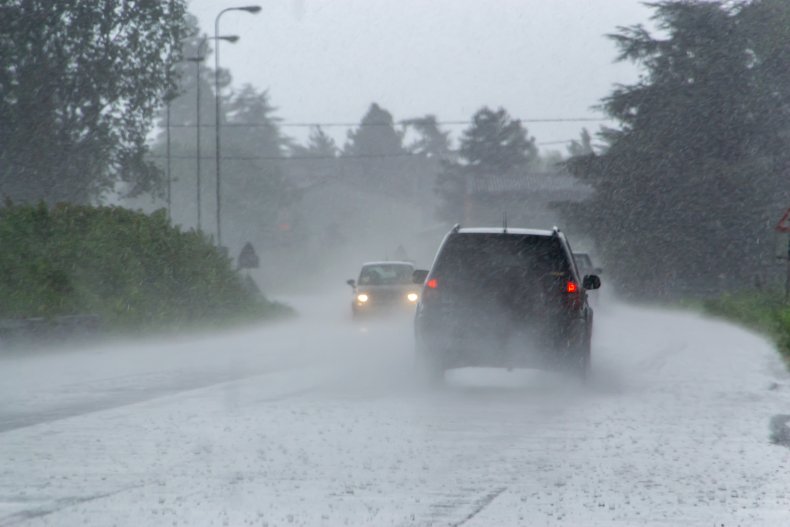 The driver of the bus was pulled from the vehicle by a bystander, but the bystander was unable to go back for the children, Garlock told AL.com.
"It was too late to get back to them because the bus was engulfed in fire," Garlock said.
The crash involved 18 vehicles, and about four or five other people suffered nonfatal injuries, Butler County Sheriff Danny Bond said.
"This was probably the most horrific accident in Butler County history," Bond told AL.com.
The Alabama Law Enforcement Agency (ALEA) was notified of the crash at approximately 2:30 p.m. on Saturday on I-65 northbound at the 138-mile marker.
ALEA is asking for assistance in gathering information regarding the crash on Saturday, through email or social media.
Both the northbound and southbound lanes were closed after the crash. I-65 southbound was reopened on Saturday night, Greenville Police Chief Justin Lovvorn said on Twitter.
"Northbound will remain closed for now. Please continue to reroute northbound traffic to Hwy. 31 or Hwy. 185 north," Lovvorn said.
Around 2 a.m. on Sunday, Lovvorn announced I-65 northbound was open as well, but reduced to one lane between the 137- and 138-mile markers. He urged drivers to use extreme caution.
The Associated Press reported that as much as 12 inches of rain fell along the Mississippi Gulf Coast due to Claudette.