Winter Storm Maya Update: New York, New Jersey, Pennsylvania Evening Commute Likely Impacted As Storm Heads East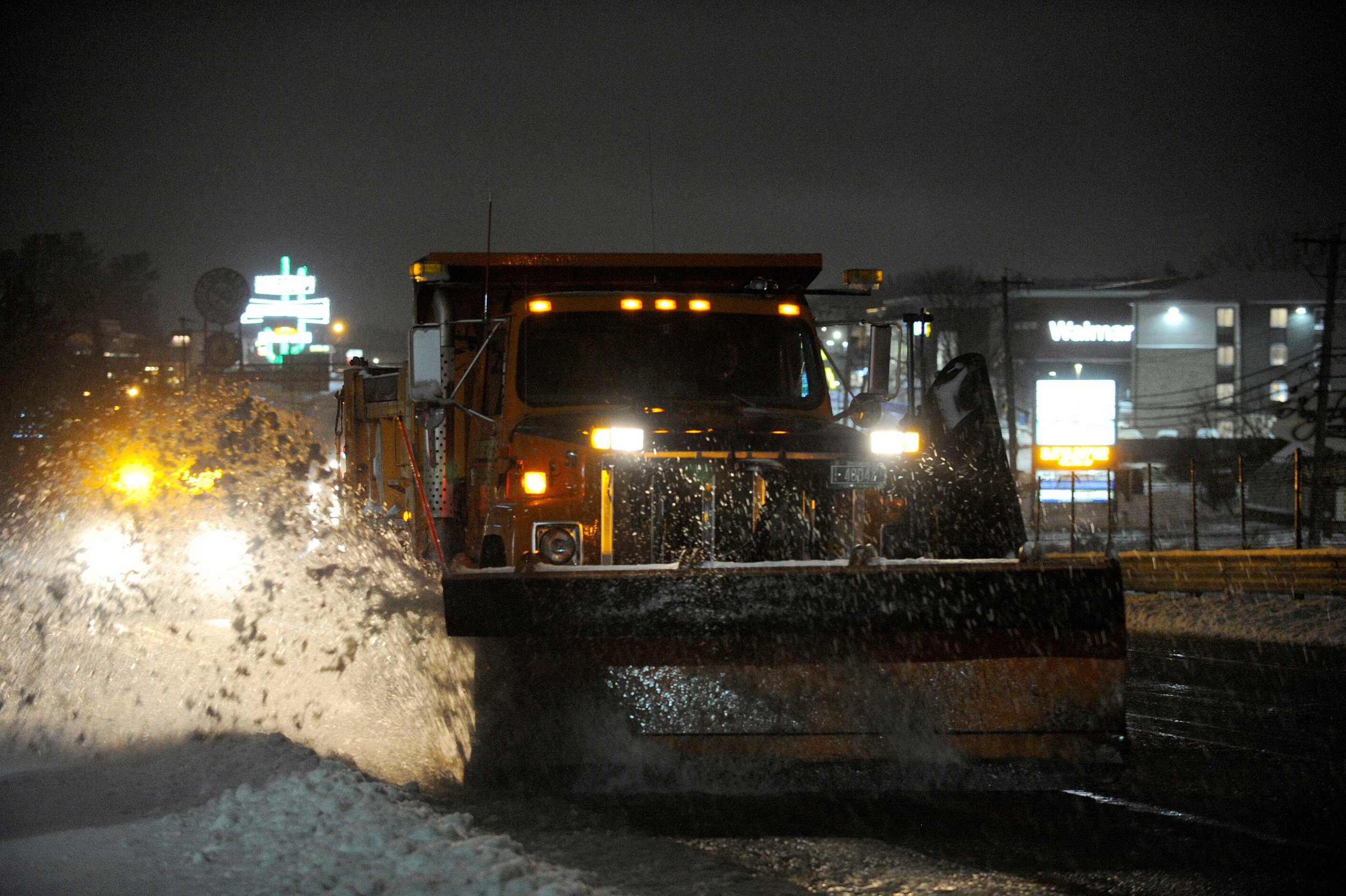 The storm that was causing snow to fall across the Great Lakes region on Tuesday was expected to make its way east and bring even more precipitation to the northeast Tuesday evening into Wednesday.
The storm was prompting the National Weather Service to issue winter storm warnings and winter weather advisories across much of the north central and northeast portions of the country. Winter storm warnings are issued when there is significant snow or icy precipitation expected to make travel difficult. The winter weather advisory, on the other hand, is issued when there is likely to be periods of snow and icy weather.
Depending on the location those travel difficulties would happen at different times Tuesday evening and Wednesday morning but they were expected to impact commutes for many people. Some areas in the Northeast were expected to get anywhere from a foot of snow to 18 inches. Most of Pennsylvania, New Jersey, Connecticut, Massachusetts and Rhode Island would see anywhere from as little as an one inch of snow to eight inches with areas more inland receiving more.
In upstate New York, Vermont, New Hampshire and Maine about six inches or more was expected in more areas with the exception of the coastline, according to the NWS.
In the midwest and around the Great Lakes snow was expected to continue through Tuesday. Some areas were expected to see anywhere from three to eight inches before the night was over, according to the NWS. Significant winds that could be gusting up to 45 miles per hour in some areas could also complicate travel.
Afternoon and evening commutes across all of the areas where the snow was falling were likely to see great travel impacts. The NWS was advising that travel would be difficult if not impossible in some areas Tuesday night and Wednesday morning.
In Maine, the winter storm warning wasn't going into effect until 9 p.m. EST Tuesday and was set to last until 6 p.m. EST Wednesday where it would likely impact the evening commute Wednesday too. In addition to the snow accumulation, about seven to 11 inches depending on the area, the NWS was warning that there would likely be down powerlines and tree limbs as well.
In parts of Vermont, the snow was expected to start a bit earlier than Maine and while the snow was expected to change to sleet overnight, it was expected to change back to snow on Wednesday morning. Hazardous driving conditions were expected up and down the Northeast corridor and the NWS was urging those who had to drive to be completely prepared for the conditions.
Updated forecasts are expected to be released Tuesday evening around 6 p.m. EST from the NWS and residents under storm watches or advisories should check their local forecast to be prepared for the wintry conditions in store.
​