'Stormlight Archive' Book 4 Complete After Brandon Sanderson's 19,000 Word Marathon
Author Brandon Sanderson completed a rough draft of The Stormlight Archive Book 4 early Tuesday morning, meeting his goal to finish the book by 2020 after a marathon 13-hour, 19,000-word writing session.
On Monday, Sanderson announced he would be making a "final push" to finish Stormlight Book 4. "Today is the day," Sanderson tweeted. "I want to have the book done by the new year, so the family is on board for me spending the next 10 to 12 hours writing. I'll post updates to let you know how it's going!"
Unlike authors who can take unspecified years between entries, the prolific Sanderson is known for tracking his progress in the public eye, prominently featuring progress bars on his website and providing frequent updates to prospective readers.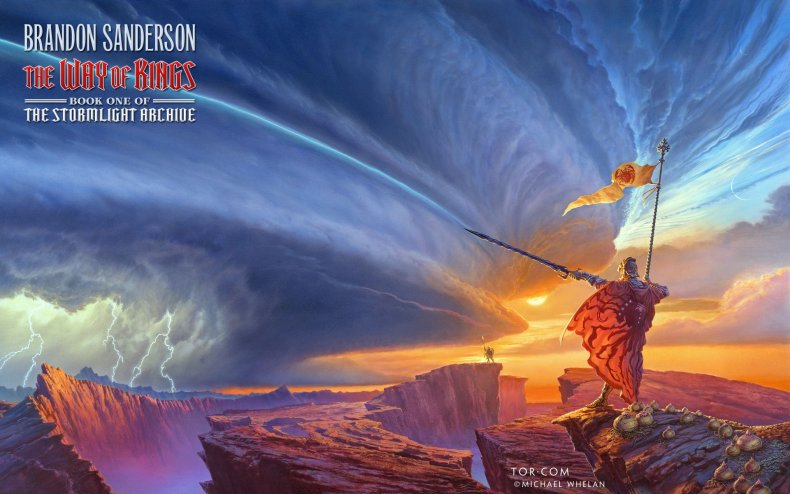 After beginning Book 4 in April, Sanderson was able to make periodic progress around a grueling international book tour schedule. By August, the author announced the fourth book in The Stormlight Archive series had reached its halfway point.
Confident with his progress, its publishers at Tor Books announced a November 17, 2020 release date for The Stormlight Archive Book 4 in early December.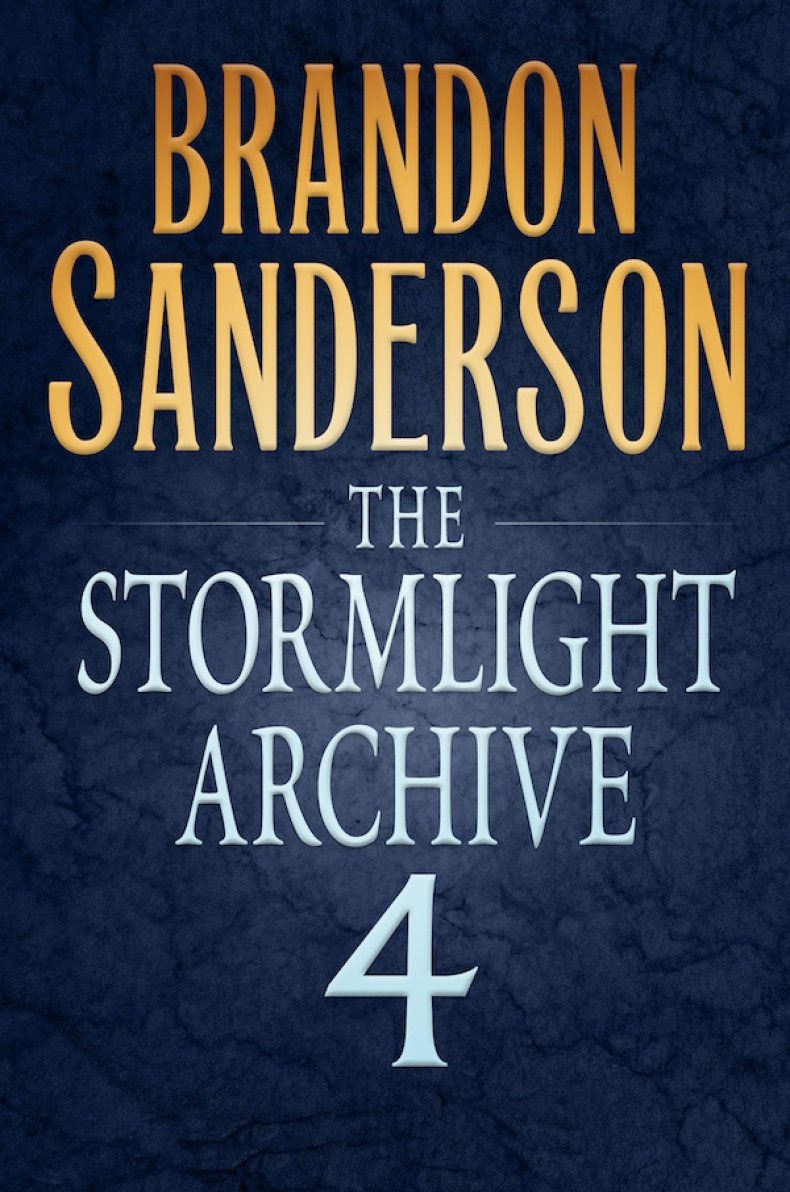 While Book 4 doesn't yet have an official title, Sanderson is currently calling the novel Rhythm of War.
"The tentative title for the book is still Rhythm of War, but because of the way Stormlight books work (where each book title is an in-world book title as well), I can't 100 percent say that will be the title in this case until the book is finished," the author said in a recent blog post.
When beginning his marathon on Monday, Sanderson still had approximately 20 scenes left to write in the novel's climactic sequence. Over the subsequent 13 hours, he provided numerous updates on his progress as he wrote through the night. After completing his first 780 words, Sanderson also shared his writing soundtrack for the landmark session:
With his parrot Magellan perched on his seatback, Sanderson continued for hours, breaking only for dinner and to pray with his kids before their bedtime. At around midnight his time (Sanderson lives in Utah), Sanderson had completed 13,300 words and written 21 separate scenes.
Three hours later, at 5:35 a.m. EST, Sanderson announced he was done, after typing "The End." His rough draft for The Stormlight Archive Book 4 totalled 424,000 words, with 19,000 written during his marathon push to completion.
"I'm extremely proud of this ending," Sanderson said, promising to provide a more detailed update on the Stormlight subreddit. "I hope you all enjoy it when you finally get to read it in 11 months or so."
Begun in 2010's The Way of Kings, Sanderson plans for his Stormlight Archive series to span 10 novels. Set in his Cosmere universe, The Stormlight Archive is also the backbone to other Sanderson books, including the Mistborn series. Taking place on the planet Roshar, Book 4 follows the events of Oathbreaker and builds toward the concluding fifth entry, which will close what Sanderson describes as "the first Stormlight sequence."
"As I've been saying for years, Book Five is one of the major end points of the series," Sanderson wrote in a December blog update. "I anticipate writing that in 2022, for a 2023 release."
Newsweek has reached out to Sanderson to ask how he feels after his marathon writing session and if the drafting process for The Stormlight Archive Book 4 took him in any unexpected directions. The author did not respond in time for publication. We suspect he's taking a well-deserved rest.