Storms Sweep U.S. East Coast After Tornadoes Kill 18 in the South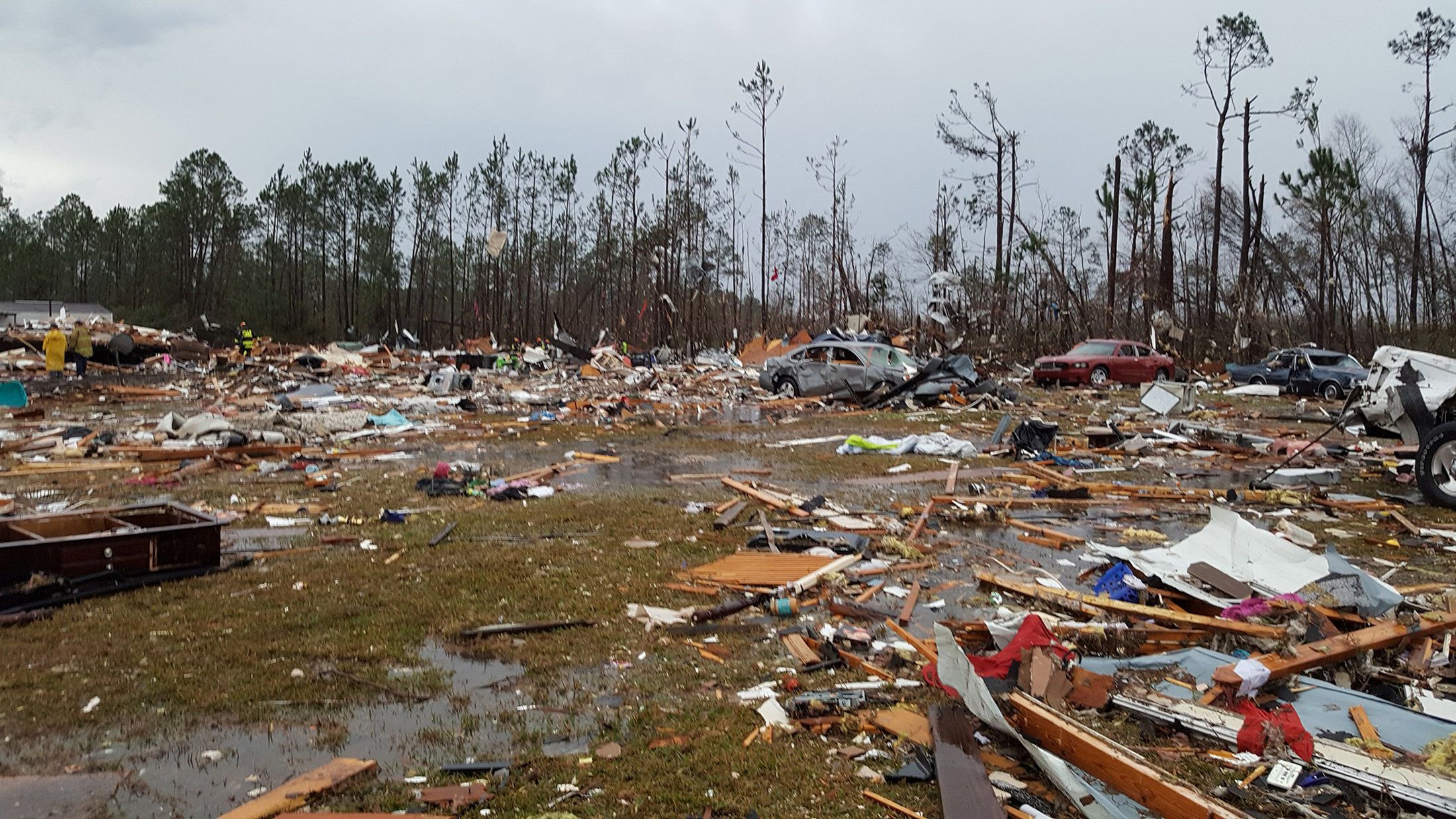 A powerful weather system swept up the U.S. East Coast on Monday with pounding rain and high winds, potentially snarling travel for millions after tornados killed at least 18 people in Georgia and Mississippi over the weekend.
Emergency management officials warned New York City residents to brace for winds of up to 70 mph (112 kph) through Monday night, with several inches of drenching rains. Flood advisories and watches were issued for four of the city's five boroughs.
AccuWeather forecast that up to 2 inches (5 cm) of rain could drench an area stretching from Pittsburgh to Washington, New York and Boston by late on Tuesday.
Northern Pennsylvania and New England were expected to get more than 6 inches (18 cm) of wet snow, producing dangerously slick roads. Winds topping 50 miles per hour (80 km per hour) could whip the East Coast from Delaware to eastern Maine.
"The coastal flood threat will be greatest at times of high tide," said AccuWeather meteorologist Brett Rathbun.
The National Weather Service (NWS) said the front would reach the Middle Atlantic coast by Monday evening, and flash floods were possible near the southern Appalachian Mountains.
Fourteen people died in weekend tornadoes and thunderstorms in Georgia, with seven dying in Cook County in the southern part of the state. Governor Nathan Deal declared an emergency for seven counties in the south-central part of the state.
Mississippi reported four deaths from a tornado on Saturday. Severe weather also injured more than 50 people and damaged about 480 homes in Mississippi.
The NWS warned of flooding along the Chickasawhay and Leaf rivers in southeast Mississippi, with the Chickasawhay expected to crest on Wednesday afternoon.
In Alabama, 4,600 homes and businesses were without power early Monday, down from 29,000 on Sunday afternoon, utility Alabama Power said.
The NWS said a West Coast storm system would bring more heavy rain to the Southern California coast and heavy snow to the state's Sierra Nevada mountains. The snow is expected to move into the central and southern Rocky Mountains on Monday.