Storms Rip Through Missouri To Alabama Killing One Person and Leaving 200,000 Without Power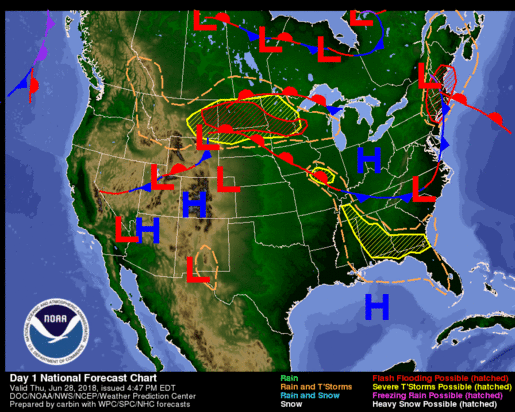 Storms sweeping from Missouri to the Gulf Coast killed at least one person and caused serious power outages across the region affecting thousands of people.
Wind gusts up to 60 miles per hour swirled from eastern Missouri and southwest Illinois through western Tennessee and large parts of Alabama.
A 29-year-old man died when his car collided with a fallen tree on Thursday in Lineville, Alabama, ABC-affiliate 3340 reported. In Huntsville, northern Alabama, a 70-year-old woman was struck by lightning on Thursday and is in a critical condition according to WHNT News.
Meanwhile, in Riverside the winds were so strong that roofs were blown off apartment buildings.
The Alabama Power company said it was dealing with 156,000 power outages and hundreds of broken and downed power poles. A total of 200,000 customers in Alabama alone were without electricity.
Most of the damage came from straight-line winds but one tornado was confirmed in Hickman County, Tennessee, with peak winds of 110 mph, Accuweather.com reported.
It said the storms were fueled by the heat and humidity that is building up over the eastern half of the country.
Lexi Love tweeted: "The storms hit hard here at my house. Alabama- 47,000 without power, mine has been out for 2:50 min & counting. #bored". Another person tweeted: "Plane landed in Alabama due to storms and a six hour drive turned into 9".
Forecasters said that the worst weather was over but they were keeping an eye on another storm complex that was moving into parts of Tennessee.
On Friday morning, the Alabama News Network said that across the state there may be storms developing that "will pack a punch with tremendous amounts of lightning, intense tropical downpours, and carry the threat of gusty 'microburst' winds as well as hail."
Storms Rip Through Missouri To Alabama Killing One Person and Leaving 200,000 Without Power | U.S.