Stormy Daniels Payment by Trump Lawyer Michael Cohen Was Related to Campaign, New Report Suggests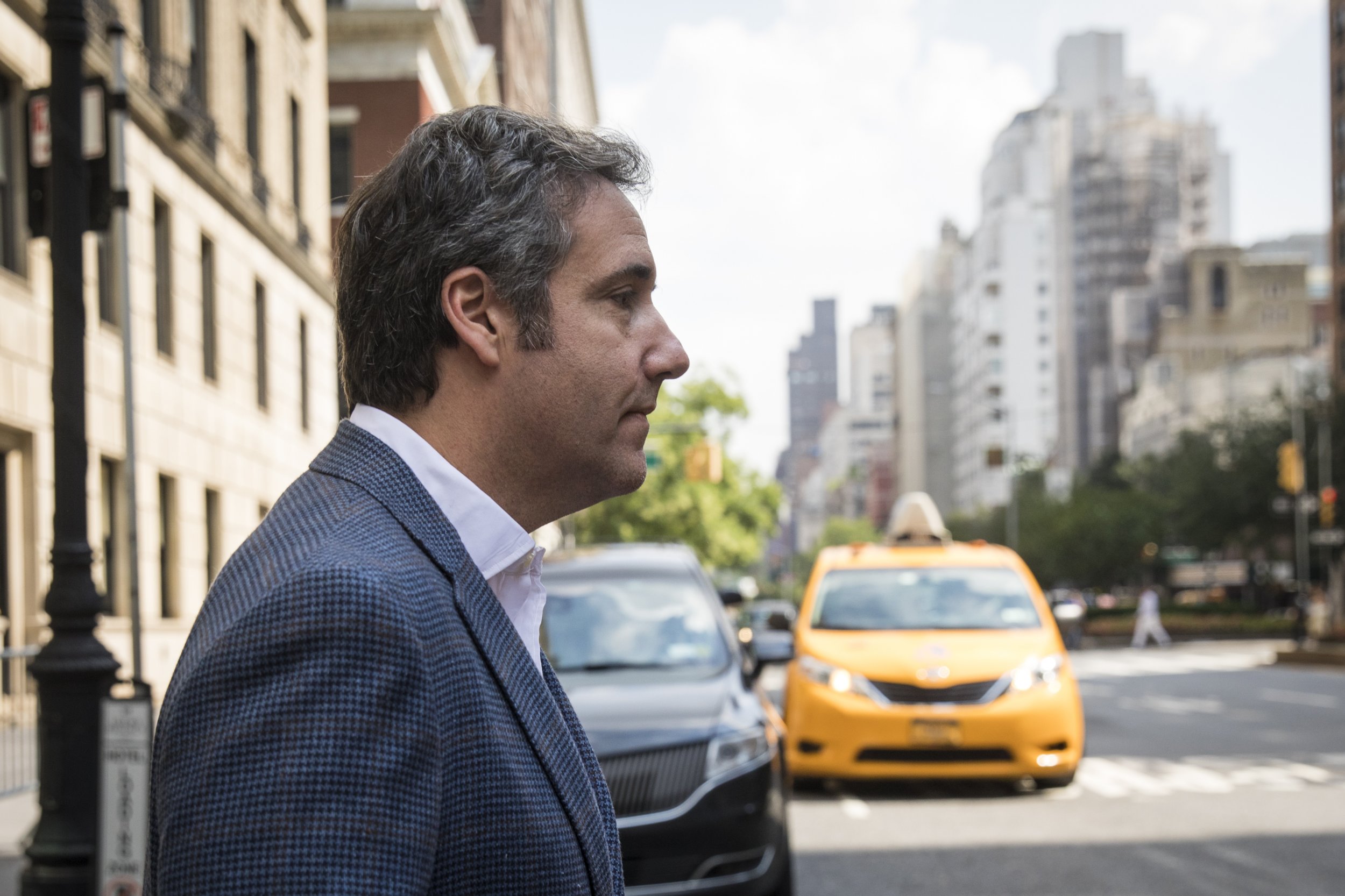 President Donald Trump's infamous Access Hollywood tape reportedly triggered his personal attorney, Michael Cohen, to pay for Stormy Daniels's silence.
Cohen at first did not want to deal with adult-film star Daniels and her claims of a sexual encounter with Trump a decade earlier, The Wall Street Journal reported August 17, citing an unnamed person familiar with the matter. But a day after the Access Hollywood tape came out in October 2016, Cohen contacted a representative of Daniels for a deal.
According to the report, federal prosecutors believe Cohen made the $130,000 deal with Daniels, whose real name is Stephanie Clifford, in order to protect his client's chances in the 2016 general election.
When the tape first surfaced, it was considered a death sentence for Trump's campaign as voters heard the president brag about his ability to use his celebrity in order to make sexual advances on women without their permission. The president would later apologize for his words but also described the vulgarity as "locker-room talk."
Cohen has been under investigation by federal officials over his businesses and apparent lobbying efforts, as well as potential campaign finance law violations due to the payments made to Clifford and former Playboy model Karen McDougal.
Cohen, who worked for Trump for more than a decade, has not been charged by prosecutors, but as the president's longtime "fixer," he is believed to possess possibly damning information about Trump's business dealings and personal life.
In the months following the raids of his office, hotel room and home in April, Cohen has distanced himself, showing less loyalty toward Trump.
In July, Cohen was reportedly willing to tell the special counsel, investigating Russia's interference in the 2016 election and possible collusion by the Trump campaign, that the president knew about a June 2016 Trump Tower meeting involving Donald Trump Jr. and a Kremlin-connected lawyer in advance, according to CNN.
Trump has denied his campaign colluded or conspired with Russia to defeat Hillary Clinton, and also said collusion is not a crime. On August 5, in defense of his son, Trump said the meeting was "totally legal," and denied having any knowledge in advance about the sit-down.
"Fake News reporting, a complete fabrication, that I am concerned about the meeting my wonderful son, Donald, had in Trump Tower. This was a meeting to get information on an opponent, totally legal and done all the time in politics - and it went nowhere. I did not know about it!" the president tweeted.
Trump's comment was in response to reports that he was worried his eldest child could be in legal jeopardy. Trump Jr. testified before lawmakers that his father did not know about the tower meeting.