Stormy Daniels Cast on 'Celebrity Big Brother' U.K. 2018? What The Network Said
Celebrity Big Brother will return as a UK Channel 5 favorite on Thursday. The official celebrity lineup will be revealed on opening night, but speculation about the cast has put a spotlight on adult film star Stormy Daniels, whose legal name is Stephanie Clifford.
The network, however, has yet to confirm any cast members. When Newsweek asked if Daniels will be competing, a representative for Big Brother said they "never confirm or deny the involvement of any B.B. contributors in advance."
Daniels is notorious for an alleged affair with President Donald Trump. She is currently suing both Trump and his lawyer, Michael Cohen, for defamation. Daniels claims she was paid $130,000 by Cohen in exchange for her silence on her affair with Trump.
Daniels' appearance would be controversial but may fit with the theme of this year's season of Celebrity Big Brother. It's rumored the game show will take on a theme of redemption. Celebrities in the cast will ask to be seen for more than their scandals, according to AOL.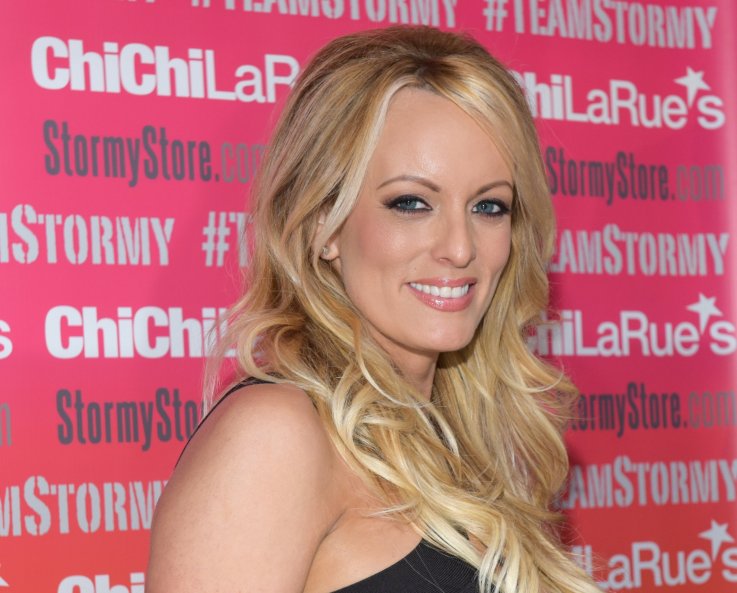 The adult star has not issued a formal statement on her possible role on the reality game show but seemingly expressed interest on her Twitter account. She broke her silence on the possibility in a tweet, saying she wouldn't use the show as a platform to talk about Trump.
"For those excitedly believing I am going on a reality show to talk about Trump, I hate to rain on your parade. That is absolutely NOT gonna happen. I never said that," Daniels tweeted.
The only other digital reference to Celebrity Big Brother is clear in one of Daniels' "liked" tweets. The tweet, which Daniel's "liked" in response, spoke of a viewer's support of her appearance.
"I will now be setting my DVR for Big Brother! I can't wait to watch you! YAY So awesome!" the user tweeted.
Daniels is not the first celebrity associated with Trump to be featured on the reality show. Omarosa Manigault Newman, Trump's former White House aide, appeared on the American version of the game show last summer. She notoriously spoke against Trump's white house on the show, claiming things would not be OK.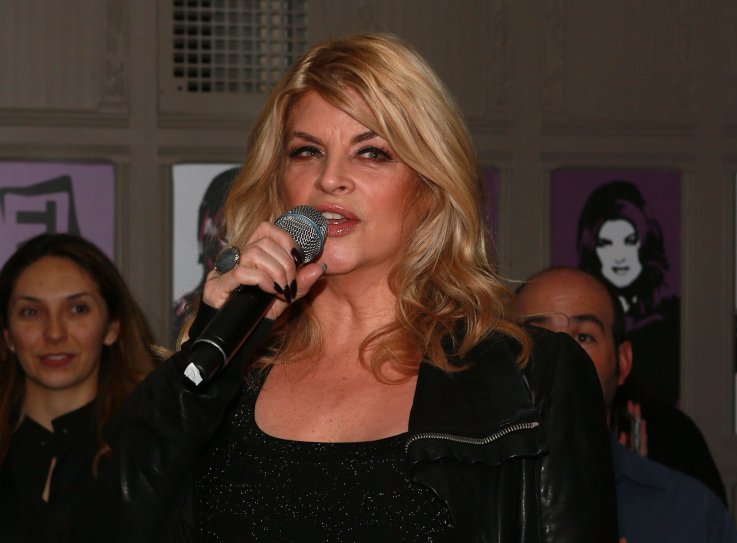 Daniels may appear alongside American actress Kirstie Alley, The Sun first reported. The former Cheers actress is a known Scientologist and has played a role in a series of scandals. In 2017, Alley spoke on the #MeToo movement and claimed victims must confront their accusers.
"We now live in a country where people lose their jobs when accused of something without proof or trial or in some cases w anonymous accusers?" the tweet read. "Can't confront your accuser? This is bullshit. And IT HURTS THE REAL VICTIMS of abuse. AND innocent people."
Other rumored celebrities are Rodrigo Alves, also known as the "Human Ken Doll," former Love Island star Gabby Allen and Natalie Nunn of the reality show Bad Girl's Club.
Stormy Daniels Cast on 'Celebrity Big Brother' U.K. 2018? What The Network Said | Culture