Stormy Daniels Claims Trump Asked Her to Spank Him With a Magazine, New Report Says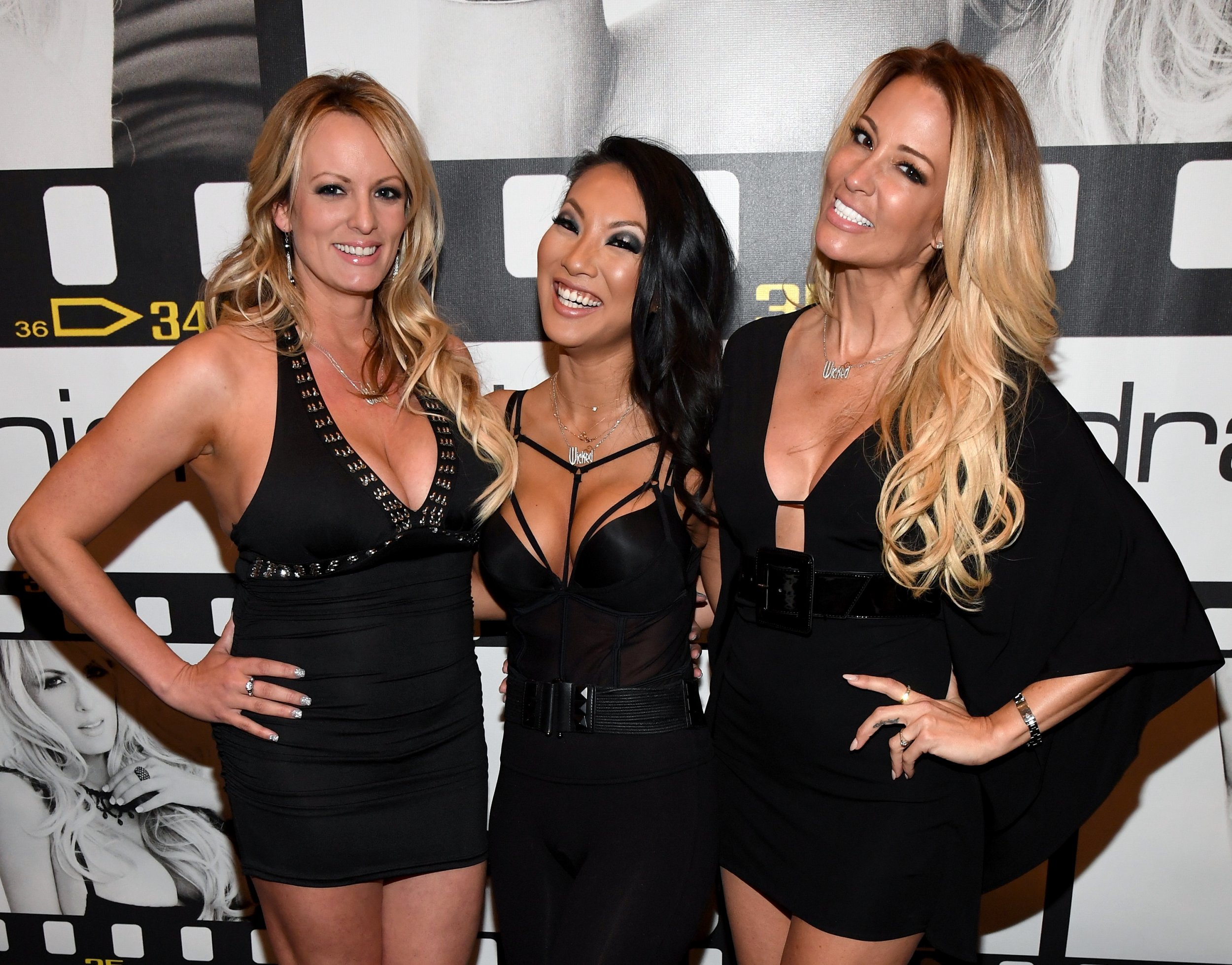 Stormy Daniels, the porn star who allegedly had an affair with Donald Trump before he was president, said Trump once asked her to spank him with a copy of Forbes Magazine.
In emails obtained by Mother Jones from 2009, when Daniels was embarking on a political career, campaign strategists working for her at the time and looking for possible donor contacts in her cell phone chattered about the relationship between Daniels and Trump: Andrea Dubé, a Democratic political consultant wrote, "Donald Trump? In her cell phone?"
Another consultant, whom Mother Jones did not name, responded, "Yep. She says one time he made her sit with him for three hours watching 'shark week.' Another time he had her spank him with a Forbes magazine."
Daniels, whose real name is Stephanie Clifford, reached international fame when the Wall Street Journal reported that Trump's lawyer had allegedly paid $130,000 for her silence about the extramarital affair he had with her in 2006, a year after he married Melania Trump. The president denies the claims.
In the email exchange Mother Jones reported, Daniels was in the midst of putting together a 2009 campaign to be the senator of Louisiana. She went on a "listening tour," met with consultants and began to brainstorm possible donors. She gave consultants a list of names of people she knew who could be potential donors, and that list included Donald Trump.
In another report recently published in In Touch magazine, which interviewed Daniels years ago, she describes once again the president's affinity for "Shark Week," a week of shark-focused programming on the Discovery Channel. Daniels said Trump watched the program "obsessively." In that interview, Daniels claimed, "He told me once that I was someone to be reckoned with, beautiful and smart, just like his daughter."
For the Journal piece, Trump's lawyer, Michael Cohen, submitted a statement from Daniels denying the claims. She said, "Rumors that I have received hush money from Donald Trump are completely false...If indeed I did have a relationship with Donald Trump, trust me, you wouldn't be reading about it in the news, you would be reading about it in my book."