Stormy Daniels's '60 Minutes' Interview Appearance Could Cost Her $1 Million
Adult film star Stormy Daniels will appear in an interview on the CBS show 60 Minutes Sunday night, a move that could cost her a $1 million because of an ongoing legal fight surrounding a nondisclosure agreement she signed to not talk about an alleged affair she had with President Donald Trump.
Daniels, whose real name is Stephanie Gregory Clifford, allegedly had an affair with Trump more than a decade ago. Two weeks before the 2016 Presidential election Trump's personal lawyer Michael Cohen paid Daniels $130,000 through a shell company to not discuss the incident. Daniels and her lawyer are fighting in court to get out of that agreement, contending it's not valid because Trump did not sign it. Daniels's lawyer Michael Avenatti has also contended Cohen broke the pact first, because he acknowledged the payment for the agreement, according to The Wall Street Journal.
Cohen's shell company and Trump, through a lawyer, have filed a court complaint seeking $20 million in damages for the roughly 20 times they believe Daniels has already violated the agreement — $1 million per infraction. If Daniels discusses the alleged affair on the show, she could be heaping on another $1 million to that sum.
"Does it open her up to another million dollars in damages? Absolutely," said Arthur Aidala, a New York criminal defense lawyer and former Fox News legal analyst to Newsweek. "Stormy Daniels accepted money and in legal terms what we call the consideration to what she accepted money for was to keep her mouth shut, was to not talk, was to keep her knowledge confidential. … they're buying her silence."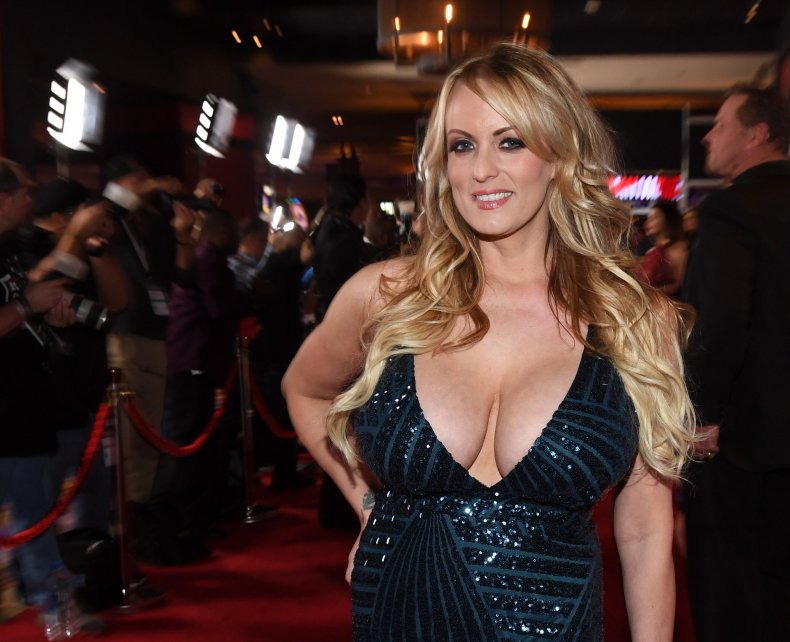 Daniels is making a calculated risk by appearing on the show. Several lawyers Newsweek spoke with think Trump's attorney will have a hard time collecting millions of dollars from Daniels. Lawrence Cunningham, a professor at George Washington University Law School believes it's a longshot.
"Is [the contract] valid? Will a court or arbitrator say 'yep you got to pay'? In my own experience with contract law, it would be exceedingly unlikely that a court or arbitrator would say that's valid," Cunningham told Newsweek. "It's an arbitrary number, it sounds much more like a penalty. Contract clauses that say what somebody will have to pay if they breach need be reasonable and they need to look to compensate losses that the other guy will face … The likelihood of it yielding millions of dollars in payments is pretty low."
Avenatti has pushed back against damages in several television interviews and has derided them as another attempt to silence Daniels.
"The fact that a sitting president is pursuing over $20 million in bogus 'damages' against a private citizen, who is only trying to tell the public what really happened, is truly remarkable," Avenatti told Reuters.
Another issue Trump and Cohen face is whether the payment to Daniels in 2016 broke campaign finance law. Cohen's payment to Daniels, watchdog group Citizens for Responsibility and Ethics in Washington has argued in a complaint to the Department of Justice, constitutes an undisclosed campaign contribution. Cohen has said that Trump didn't know about the payment and that he would have done it for his "friend" at any point in time.
Avenatti and attorney Brent Blakely who filed the $20 million complaint did not immediately respond to Newsweek's request for comment.