Stormy Daniels Suggests 'Tiny' Donald Trump Has 'Penchant for Bestiality'
Stormy Daniels fired back at Donald Trump, declaring "game on" after the president referred to her as "horseface" in a tweet on Tuesday.
"Ladies and Gentlemen, may I present your president. In addition to his...umm...shortcoming, he has demonstrated his incompetence, hatred of women and lack of self control on Twitter AGAIN! And perhaps a penchant for bestiality. Game on, Tiny," Daniels wrote in a post shortly after noon on Tuesday.
Her comments come after Trump slammed the adult film star, along with her "3rd rate lawyer" Michael Avenatti, after news broke that a federal judge tossed Daniels's defamation lawsuit against him.
"'Federal Judge throws out Stormy Danials [sic] lawsuit versus Trump. Trump is entitled to full legal fees.' @FoxNews Great, now I can go after Horseface and her 3rd rate lawyer in the Great State of Texas. She will confirm the letter she signed! She knows nothing about me, a total con!" the president posted on Twitter.
The decision to throw away the case was handed down on Monday by U.S. District Judge S. James Otero in Los Angeles, California. Daniels will have to pay for the president's legal fees. The ruling was a major victory for Trump, who has been plagued by his alleged affair with Daniels since reports broke about the claims in January.
While Trump repeatedly denied the affair, it was recently revealed that he ordered his former "fixer" Michael Cohen to pay Daniels a month before the 2016 election to keep their relationship a secret. She was paid $130,000 to sign a non-disclosure agreement.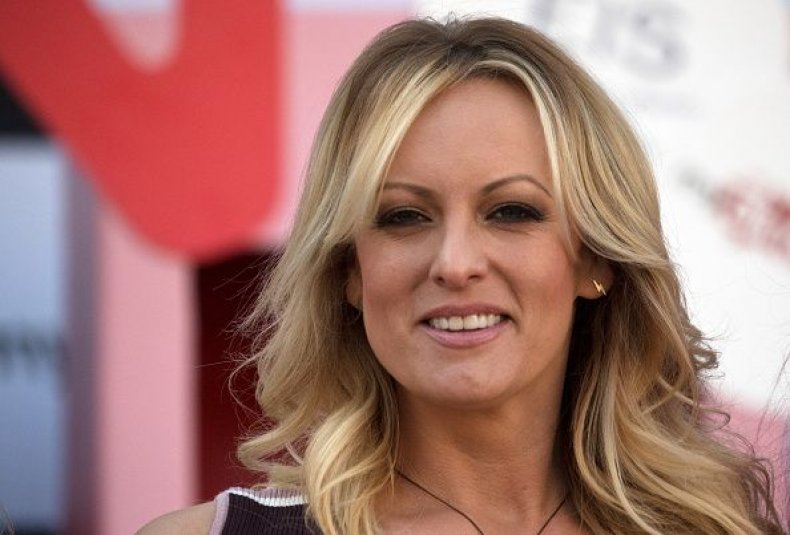 Avenatti, her attorney and a stark opponent of the president, quickly responded to Trump's tweet, bashing him a "disgusting misogynist."
"You are a disgusting misogynist and an embarrassment to the United States. Bring everything you have, because we are going to demonstrate to the world what a complete shyster and liar you are. How many other women did you cheat on your wife with while you had a baby at home?" the attorney tweeted.
The adult film star, whose real name is Stephanie Clifford, recently released a book titled Full Disclosure. The tell-all book reveals graphic details about her relationship with Trump, including lewd descriptions of his genitals.
Daniels has also claimed that the president once told her that she reminded him of his daughter, Ivanka Trump. But she insists the comment was not inappropriate and that Trump had added: "'You're smart, you're beautiful. You're just like her. You're a woman to be reckoned with.'"