Trump And Stormy Daniels: Porn Star's Instagram Suspended After 'Make America Horny Again' Strip Show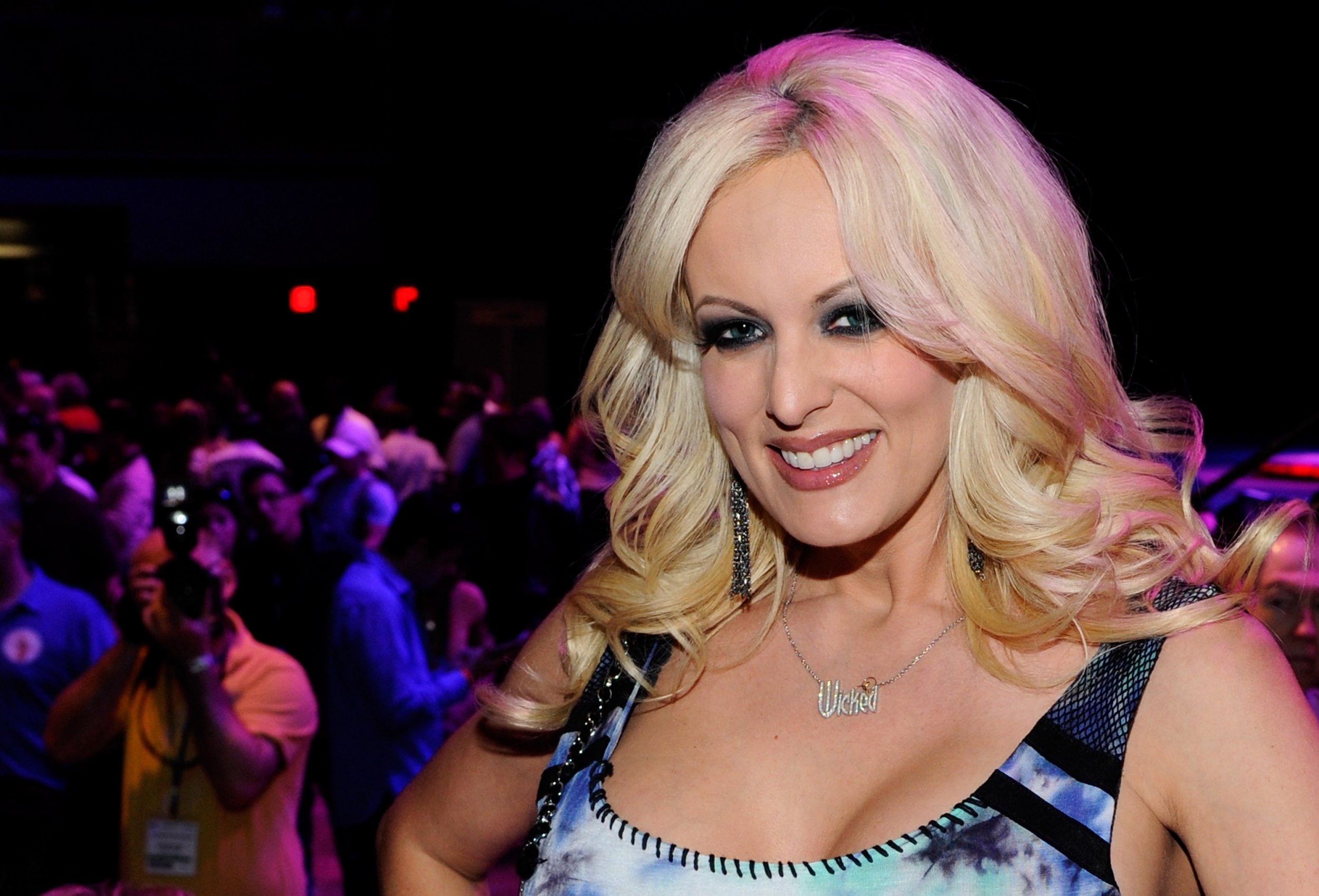 Updated | The Instagram account of Stormy Daniels, the porn star who reportedly had an affair with President Donald Trump, was mysteriously suspended two days after she began her "Make America Horny Again" tour.
Daniels's Instagram account went offline on Monday afternoon, the New York Daily News reported. The last picture she posted was an advertisement for her performance at a strip club in Greenville, South Carolina.
"We don't know why it was deleted. We're not sure if Instagram deleted it or if it was hacked and deleted," Gina Rodriguez, Daniels's representative, said in an email to the newspaper. Rodriguez also told TMZ that there were no profane or nude pictures posted from the account.
Following her strip tour performance on Saturday night, one attendee told the New York Post, "I'm proud of our pimp-ass president."
According to a bombshell report by The Wall Street Journal earlier this month, Trump lawyer Michael Cohen arranged to pay Daniels, whose real name is Stephanie Clifford, $130,000 to keep quiet about an alleged affair with the president in 2006. Trump has been married to Melania since 2005.
Cohen told the newspaper that both parties deny the allegations and that Daniels has also separately denied that she received "hush money" and that the relationship ever took place. However, In Touch Weekly released last week an exclusive interview from 2011 that told a different story.
In the interview, Daniels admitted she had an affair with Trump less than four months after Melania gave birth to their son, Barron. She described meeting the future president at Nevada's Lake Tahoe during a celebrity golf tournament in 2006.
"He told me once that I was someone to be reckoned with, beautiful, smart, just like his daughter," she said in the interview. "We hung out for a little while, and he just kept saying, 'I'm gonna call you, I'm gonna call you. I have to see you again. You're amazing. We have to get you on The Apprentice.'"
Daniels also said, "[The sex] was textbook generic. I actually don't even know why I did it, but I do remember while we were having sex, I was, like, 'Please, don't try to pay me.'"
Instagram did not immediately respond to Newsweek's request for comment.
Corrections: This story has been updated to correct the name spellings for Stephanie Clifford and Barron Trump, the president's son.