Stormy Daniels Drops C-bomb on Critic of Her Southern Border Trip to Help Migrant Children
Adult film actor Stormy Daniels, real name Stephanie Clifford, took aim at a harsh critic of her plans to visit the southern border in support of undocumented children crossing into America.
Daniels said on Twitter she would leave for the border in about a week and that she was "figuring out my best course of action to maximize my resources" to help the children caught up in President Donald Trump's "zero tolerance" policy towards illegal immigration.
When a critic popped up to say, "Really, Ms. Porn star, what can you do for them?? Strip??" Daniels didn't hold back in her reply. "Donate money and raise awareness just as you and anyone else can. Now pull your head out of your c**t," she tweeted.
Daniels did not reply to a request for comment.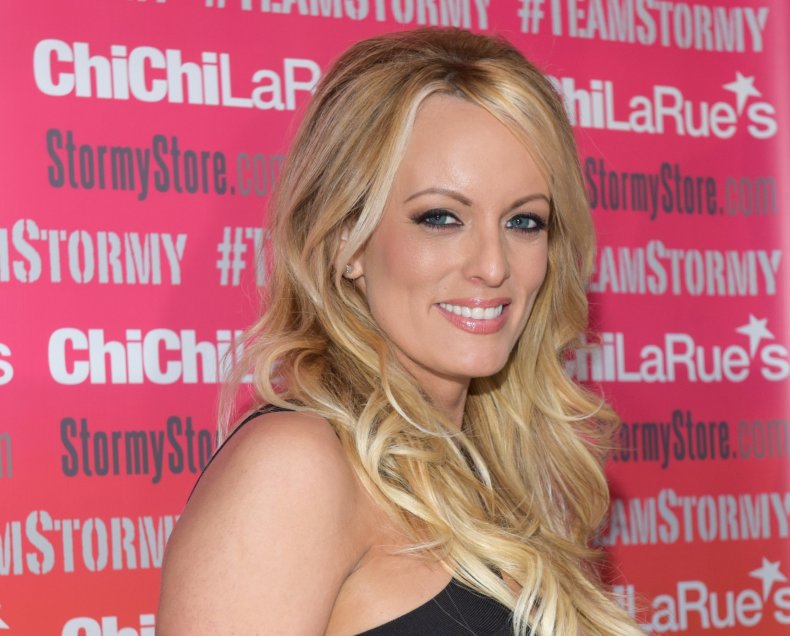 It isn't just Daniels joining the effort to support undocumented children separated from their families at the border and held in traumatizing detention centers. Her attorney Michael Avenatti is offering pro bono legal services to the families affected.
Avenatti is representing Daniels in her legal battle with Trump over a $130,000 hush deal she signed to keep quiet about an alleged affair between the two. She was paid for her silence before the 2016 election but later went public. Trump denies any affair took place.
"When they take your bag at the airport, they give you a bag tag so you can track it. When they take your dry cleaning, they give you a claim check. But when the U.S. Govt strips you of your son or daughter, they give you nothing. They then proceed to lose them," Avenatti tweeted.
"The truth: With each passing day, it becomes less likely that these families will be reunited. Time and distance is working against them. The public needs to DEMAND that these families be reunited NOW. Otherwise, we are on the verge of destroying thousands of families...
"All children and mothers should be immediately brought to a single staging area (stadium, convention ctr, military base, etc.) and reunited. This can be solved now if the U.S. Govt has the will. Otherwise, the window will close. Time is of the essence and the risk is too great."
After mass outcry at the treatment of undocumented children split from their families, Trump signed an executive order that instructs border officials to detain families together.
The issue burst into prominence when distressing reports, images and audio emerged from detention centers showing undocumented children, including toddlers and babies, crying out for their parents, huddled in cages and sleeping under space blankets.
Attorney General Jeff Sessions announced in April that all undocumented migrants picked up crossing the border unlawfully were to be taken immediately for prosecution, a tightening of the policy.
That meant children accompanying those migrants were removed when the adults were taken for prosecution. They were held alone in detention centers unsure if or when they would see their families again.
Between the policy's announcement at the end of May and Trump's order, around 2,000 undocumented children had been separated from the adults they arrived with.
Trump's executive order means they may now be reunited in detention. And those families who arrive from now on should no longer be split up.
Stormy Daniels Drops C-bomb on Critic of Her Southern Border Trip to Help Migrant Children | U.S.