Who Is Keith Davidson? Attorney Claims Stormy Daniels Defamed Him
Keith Davidson, the former attorney for Stormy Daniels, is suing the adult film star and her current lawyer for defamation, according to court documents filed Thursday.
The claim is a response to a lawsuit Daniels filed earlier this week, which alleged Davidson was a "puppet" who "colluded" with Trump attorney Michael Cohen to have Daniels appear on Fox News and deny she'd had an affair with Trump.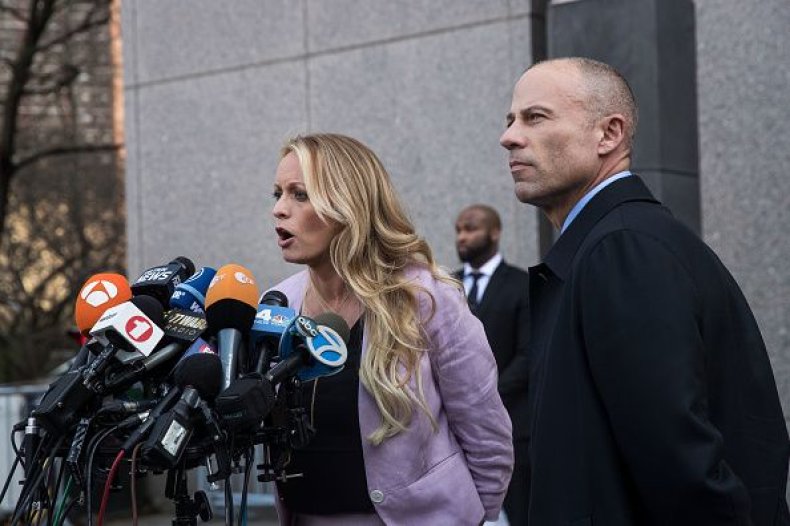 "Mr. Davidson abdicated his role as an advocate and fiduciary of his client Ms. Clifford and instead elected to be a puppet for Mr. Cohen and Mr. Trump in order to advance their interests at the expense of Ms. Clifford," the lawsuit reads, referring to Daniels by her legal name, Stephanie Clifford.
Now, Davidson is hitting back.
"Stephanie Clifford's current attorney Michael Avenatti has been on a crusade to falsely vilify Davidson while using Clifford's Attorney Client Privilege with Davidson as both and a shield," Davidson's lawsuit said.
"Countless reckless and false statements have been made against Davidson by the Counter-defendants since Avenatti began what Hon. Judge Kimba Wood referred to as his 'Publicity Tour.'"
Davidson represented Daniels when she accepted $130,000 weeks before the 2016 election in order to keep quiet about her alleged affair with Trump from 2006. Trump denied the affair ever happened and referred to the payment on Twitter as an attempt to "stop the false and extortionist accusations."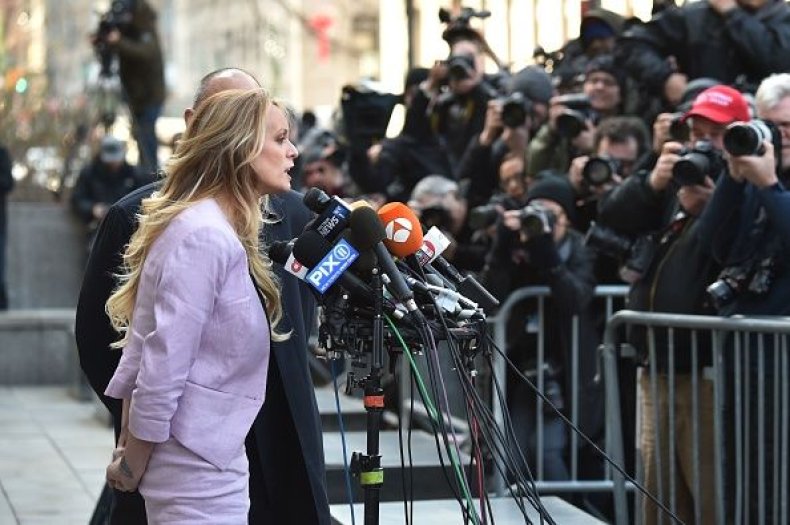 Daniels alleged that she had a sexual encounter with Trump in 2006 at a celebrity golf tournament. In an interview with 60 Minutes's Anderson Cooper, she said that afterward she was threatened by an unknown man to stay quiet.
"A guy walked up on me and said to me, 'Leave Trump alone. Forget the story.' And then he leaned around and looked at my daughter and said, 'That's a beautiful little girl. It'd be a shame if something happened to her mom.' And then he was gone," she said. Cohen has denied threatening Daniels in any capacity.
"This is about the cover-up. This is about the extent that Mr. Cohen and the president have gone to intimidate this woman, to silence her, to threaten her, and to put her under their thumb," Avenatti, her current lawyer, said at the time. "It is thuggish behavior from people in power. And it has no place in American democracy."