Stormy Daniels Fails to Draw Crowd During Long Island Strip Club Appearance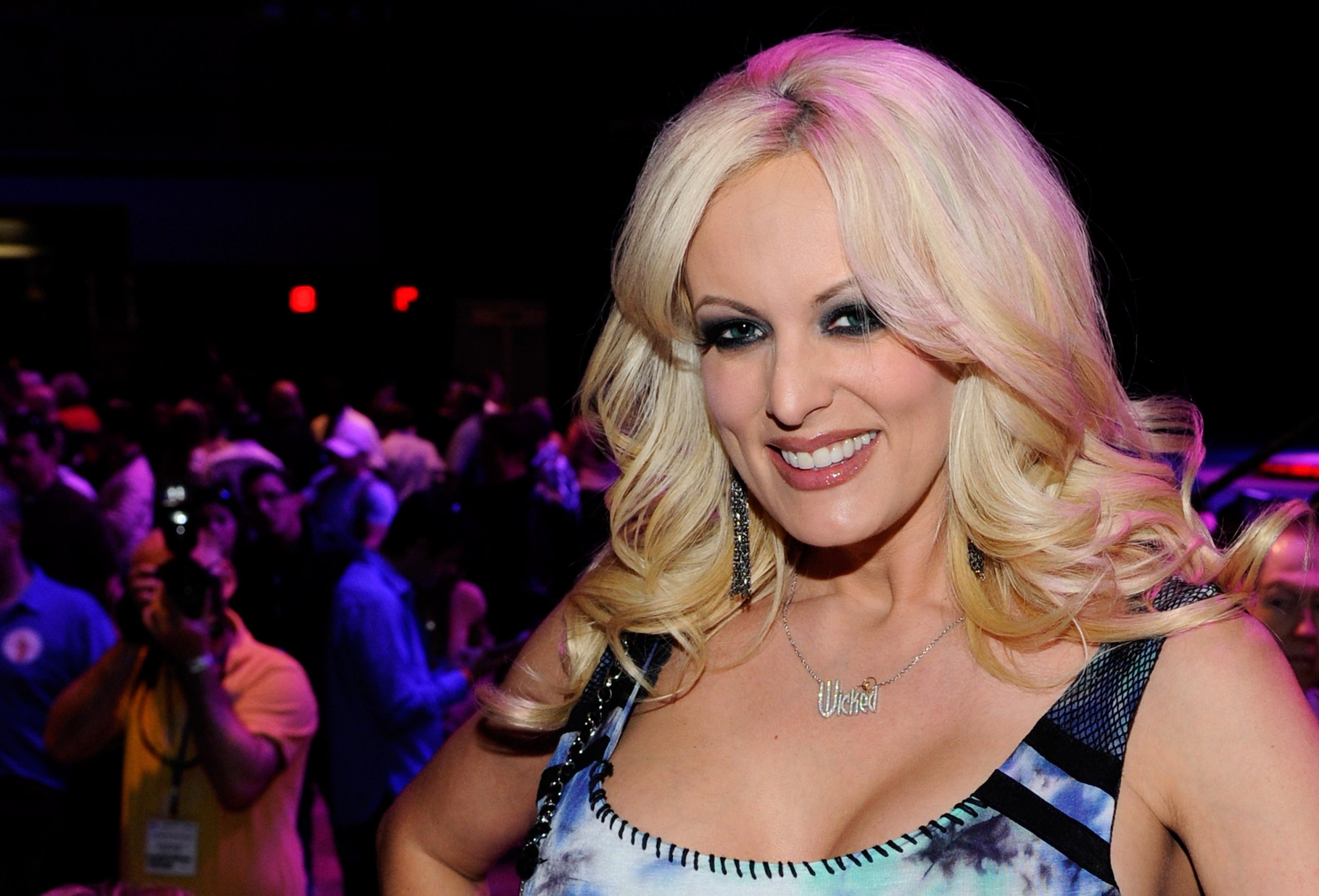 Stormy Daniels, the porn star who is alleged to have had an affair with President Donald Trump, is said to have given a lackluster performance when she appeared at a strip club in Long Island, New York.
According to the New York Daily News, Daniels, real name Stephanie Clifford, failed to draw a real crowd for her show at the Gossip Club in Melville on Thursday night, with one security guard saying attendance was down for a weeknight.
Daniels, who was paid $130,000 to keep her alleged affair with Trump a secret, appeared at the club for a night titled Make Thursdays Great Again, with the small audience who did turn up handed Make America Great Again hats by the club for the performance.
When she arrived on stage, fellow performers described her routine, set to '80s dance music, as "trashy." One stripper told the New York Post the dance was "kind of boring and real old school."
It is reported Daniels did not pose for any pictures or meet any of the crowd following her appearance.
Brian Rosenberg, co-owner of Gossip Club, explained the potential fascination behind Daniels's appearance and the ongoing publicity surrounding her. He told the New York Post: "It's not a porn star story, I think it's a cultural story.
"And it's very rare her industry is involved in the political landscape—it's worlds colliding."
Daniels's profile could rise again after her manager claimed she is free to reveal all about her alleged relationship with Trump.
Daniels is no longer bound by a nondisclosure agreement after Trump's lawyer, Michael Cohen, confirmed that he had paid her the $130,000 in 2016 with his own money.
Cohen told The New York Times: "Neither the Trump Organization nor the Trump campaign was a party to the transaction with Ms. Clifford, and neither reimbursed me for the payment, either directly or indirectly.
"The payment to Ms. Clifford was lawful, and was not a campaign contribution or a campaign expenditure by anyone."
Speaking to the Associated Press, Daniels's manager, Gina Rodriguez, said: "Everything is off now, and Stormy is going to tell her story." Rodriguez did not give an indication on what Daniels's next move will be.
The adult film star first claimed she had an affair with Trump in 2006 during an interview in with InTouch magazine in 2011.
Trump has continually denied the affair ever took place. It is alleged to have taken place shortly after the birth of his son, Barron.