Stormy Daniels' Hush Money Lawsuit Against Donald Trump May Be Dismissed, Judge Hints
Stormy Daniels, the adult film star at the center of illegal hush money payments allegedly directed by Donald Trump during the 2016 campaign, may have her latest lawsuit against the president dismissed by a federal judge.
During a hearing Tuesday, U.S. District Judge S. James Otero did not issue a ruling but appeared to lean in favor of Trump and his attorneys' view that there was no longer any legal grounds for the lawsuit.
The judge told Daniels's attorney, Michael Avenatti, that it seemed "you've achieved…what you sought to achieve."
Otero also repeatedly asked Avenatti to cite legal precedent to support his claims, eventually telling the lawyer that he was "comparing apples and oranges" and "arguing from emotion."
"I think we see the issues very differently," Otero said.
The lawsuit aimed to invalidate the "hush" agreement that Daniels signed with Trump and his former personal attorney Michael Cohen. In exchange for the $130,000 settlement, Daniels agreed to keep quiet about her alleged 2006 affair with the former real estate mogul. Trump has repeatedly denied having an affair with Daniels, whose real name is Stephanie Clifford.
The hush money payment was carried out by Cohen, who has since pleaded guilty to campaign finance violations and admitted the deal was made to help Trump win the 2016 presidential election. In his confession, Cohen revealed that he acted at Trump's direction to "cover up his dirty deeds." The president's former "fixer" has been sentenced to three years in prison for the campaign finance violations, along with tax fraud and lying to Congress.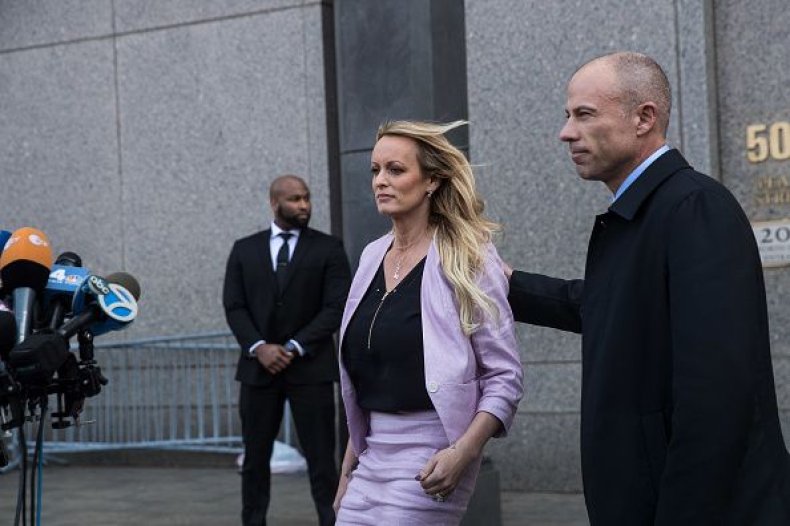 Both Trump and Cohen have agreed to rescind the nondisclosure agreement that included the $130,000 hush money settlement.
Even after the judge's harsh words during Tuesday's hearing, Avenatti told reporters it was a big win for Daniels.
"They admitted what we said all along," Avenatti said. "So any attempt by anyone to claim that this is not a victory for Stormy Daniels is completely bogus and dishonest."
A few months ago, Otero dismissed a defamation lawsuit that Daniels had brought against Trump. He also ordered the porn star to pay Trump nearly $300,000 in attorney's fees.
When that case was dismissed in October, Trump tweeted that, thanks to the judge's order, he could "go after Horseface and her 3rd rate lawyer in the Great State of Texas. She will confirm the letter she signed! She knows nothing about me, a total con!"