Stormy Daniels: If You Don't Want Abortions You Should Offer Adequate Sex Education
Stormy Daniels blasted the state of America's sex education Thursday in a speech to the Oxford Union debating society.
The adult film actress—real name Stephanie Clifford—blamed a lack of shame-free advice for young people as being the cause of problems including unwanted pregnancy and the spread of sexually transmitted diseases.
People that oppose "open and well-rounded sex education," she added, "are fueling the very social problems they say they are trying to prevent."
Daniels was speaking to an audience made up mostly of Oxford University students during an event entitled "Sex, Guns and Other Fluff: How Porn Can Set You Free."
"Don't want abortions? Then help prevent unwanted pregnancies by teaching young people about their bodies in an honest, open and shame-free way," she told the crowd.
"As a matter of fact, open, factual discussion about sex is the best way to prevent a whole bunch of social problems: STDs, assault, sexual dysfunction," she said. "Maybe [even] having Donald Trump as president."
Answering a question on whether religion was a barrier to good sex education, the adult star suggested advice based on biology could reconcile the two. "I support freedom of religion," she said. "But I think there are ways to do it...Maybe just stick to medical facts. Like hey, if you don't put a condom on you could make a human that you have to feed for a very long time."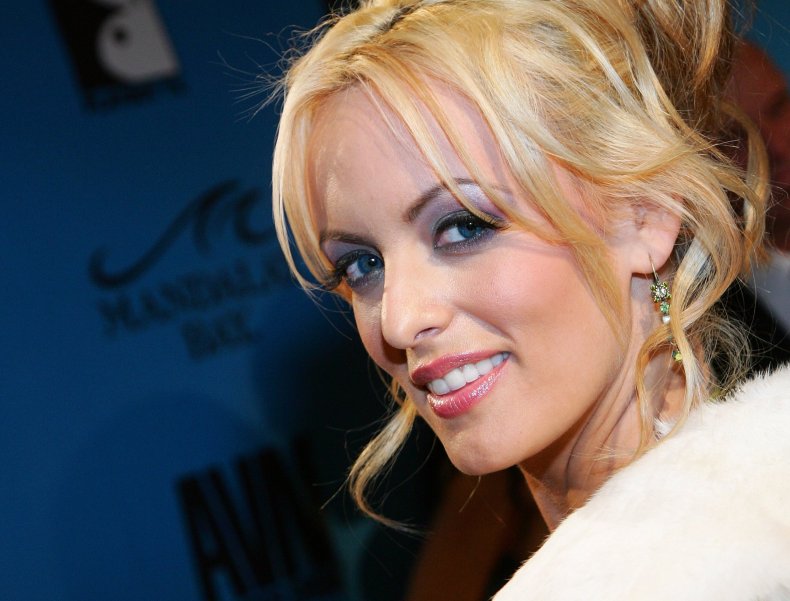 She also blamed society more widely for creating an environment in which sex is more controversial than violence. "At a mainstream movie theater we can watch every other aspect of life including gruesome, violent death, but sex is the one thing too taboo to even talk about?" she said. "Children know how their grandfathers were brutally killed in the war, but still think their baby sister was brought by a stork. What the f**k?"
Daniels also discussed her attorney Michael Avenatti and her views on a potential re-election of U.S. President Donald Trump in 2020 during the 45-minute event.
Avenatti, who has discussed running himself in 2020, was arrested Wednesday on suspicion of domestic violence. The lawyer denies the allegations, and told USA Today he is still open to a future presidential campaign.
Daniels told the Oxford Union she would drop Avenatti if the allegations turn out to be true, but that she is reserving judgment for now.