Stormy Daniels Lawyer Compares Trump To Bill Clinton, Says President Should Testify in Court
The lawyer representing Stormy Daniels filed a motion in a California federal court overnight to get depositions from President Donald Trump and his personal lawyer Michael Cohen, as his client seeks to free herself from a nondisclosure agreement.
Daniels is arguing the agreement, for which she was paid $130,000 by Cohen, is invalid and that she should be able to speak freely about the affair she alleges she had with Trump in 2006. She signed the agreement with Cohen in exchange for her silence just days before the 2016 election.
"We are confident that after applying Supreme Court precedent from the Clinton matter, the Court will order the depositions and the trial to proceed," attorney Michael Avenatti told NBC News early Wednesday.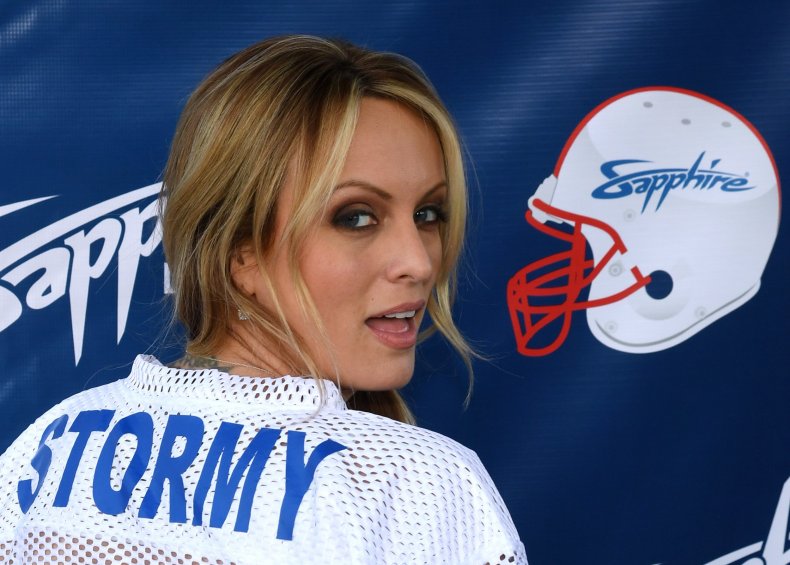 "We expect to be placing the president and his fixer under oath in the coming months," he continued. Avenatti was referencing the Supreme Court precedent set decades ago when Paula Jones sued Bill Clinton for sexual harassment. That ruling meant that Clinton was forced to give a deposition, whereupon he committed perjury.
The ruling was used this month by a New York Supreme Court judge as grounds to allow a defamation case to proceed against Trump brought by Summer Zervos, a woman who accuses him of "unwanted sexual touching." Zervos argues that Trump defamed her after she made the accusation by calling her a liar during a campaign speech.
Trump's lawyers in the case said it shouldn't be allowed to proceed until Trump is no longer president as he is unable to make time for it. The judge cited precedent of Clinton's deposition for why it should go ahead.
Read more: Trump lawyer Michael Cohen made "illegal" campaign contribution with Stormy Daniels payoff, says former FEC chairman
"We want to know the truth about what the president knew, what he knew about it and what he did about it," said Avenatti during an appearance on CBS's This Morning . "As it relates to this agreement we're going to test the veracity or the truthfulness of Mr. Cohen's statements."
Cohen has said he made the payment to Daniels—whose real name is Stephanie Clifford—out of his own pocket and told friends that he was not reimbursed by the president. The payment was made at a time when several woman had come forward with allegations about incidents of sexual misconduct by Trump.
The White House has denied that Trump had an affair with Daniels. "There was no knowledge of any payments from the president, and he has denied all these allegations," White House Press Secretary Sarah Huckabee Sanders said in early March.
Avenatti has asked for deposition from Trump "of no greater than two hours."
During an interview on 60 Minutes Sunday, Daniels said that she was threatened by someone in a parking lot who told her to "leave Trump alone." Former FEC chairman argued on the program that Cohen's payout to Daniels may have violated U.S. election law.
"We want to know the truth," Avenatti told CBS, adding that he and his client are confident that "when we get to the bottom of this, we're going to prove to the American people that they have been told a bucket of lies."