Stormy Daniels' Lawyer Did Not Say She Has Pictures of Trump's Penis
A tweet by a former Clinton White House staffer claiming that a lawyer for adult film actress Stormy Daniels said on national television that they have pictures of President Donald Trump's penis is untrue.
After watching Daniels's lawyer Michael Avenatti appear on MSNBC's The Beat with Ari Melber, Claude Taylor, who once served as the White House director of volunteers, tweeted about what he had seen in the interview Monday.
"Stormy's Lawyer on MSNBC. I'll paraphrase. 'We have photos of Trump's penis,'" Taylor tweeted, in a message that quickly went viral.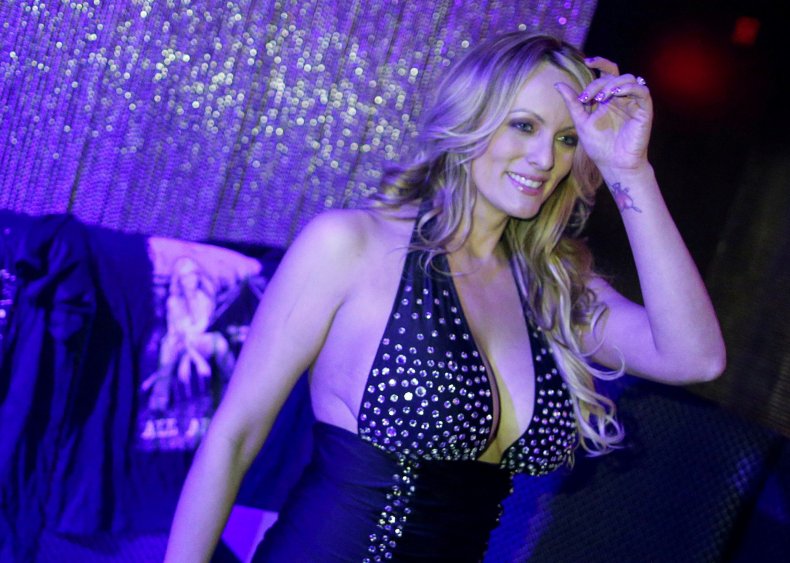 People believed it was true but Taylor—whose Twitter handle is @TrueFactsStated—was apparently just joking. "Nope. Not going to delete it. Not going to apologize for it. You either got it. Or you didn't," he wrote in a separate tweet later.
What Avenatti actually said was: "We have a lot of information, a lot of evidence, a lot of documents that haven't come to light yet."
Avenatti has been appearing on television to promote an upcoming 60 Minutes interview with Daniels—whose real name is Stephanie Clifford—on March 25.
Daniels is currently suing to release herself from a non-disclosure agreement she signed with Trump's personal lawyer Michael Cohen in exchange for $130,000 in hush money to remain quiet about an "intimate relationship" she claims to have had with Trump between 2006 and 2007.
Read more: Trump Affair: Stormy Daniels Lawyer Says Porn Star Was Physically Threatened
"Good lawyers don't play their entire hand on the first go-around," Avenatti told Melber late Monday. "We're not gonna show our hand in the beginning weeks of any case. No good lawyer would do that, and we're certainly not gonna do it here," he said.
Last Friday Trump's lawyers claimed in court filings that Daneils has violated the non-disclosure agreement at least 20 times and owes $20 million.
The same day Avenatti appeared on MSNBC's Morning Joe and said that Daniels has has been threatened with physical harm.
"Ari, I didn't allege that, I stated it as a fact. And I'm going to state it again today as a fact. It is not an allegation," Avenatti said when asked. He has said Daniels will share details relating to the threat in her upcoming 60 Minutes interview.