Stormy Daniels's Lawyer, Who Negotiated Hush Money Deal, Lost His License Twice
A lawyer who represented two women in negotiations over their alleged affairs with Donald Trump had his law license suspended twice in the past decade.
Just days before the presidential election in 2016, attorney Keith Davidson negotiated a nondisclosure agreement for adult actress Stormy Daniels with Trump's lawyer Michael Cohen.
He was also the lawyer responsible for negotiating the November 4, 2016 sale of former Playboy Playmate Karen McDougal's story about her alleged affair with Trump to the National Enquirer—a story that was never published.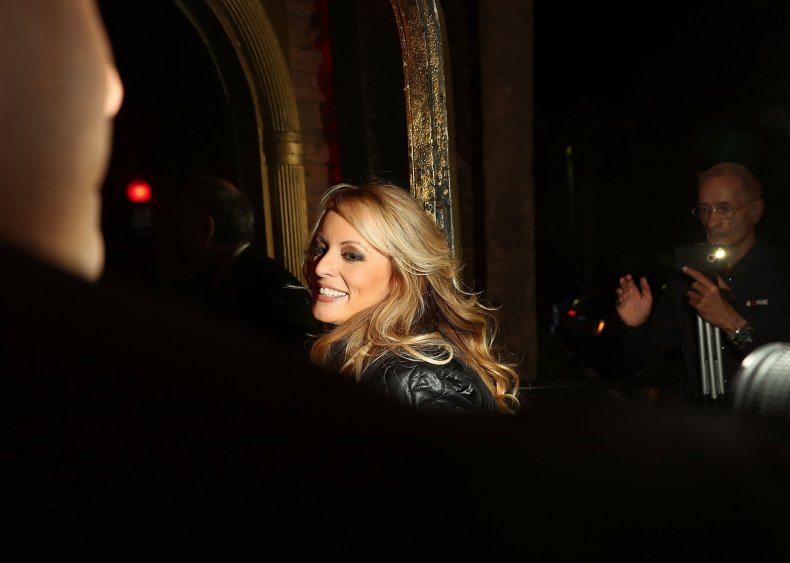 Daniels, whose real name is Stephanie Clifford, appeared on 60 Minutes Sunday. She is suing Trump to have her nondisclosure agreement torn up because Trump did not sign it.
Daniels's current lawyer, Michael Avenatti, argued soon after being hired early this year that the document is not valid. He pointed to a clause in the agreement that it is only "valid and binding" when "signed by all parties."
A suit filed by McDougal in March also accuses Davidson of working with the National Enquirer's publisher American Media Inc. and Cohen as "part of a broad effort to silence and intimidate" her.
The Beverly Hills lawyer has demanded McDougal stop accusing him of misconduct. "The complaint and various media appearances portray an incomplete and misleading depiction of the facts, circumstances and communications related to my prior representation of Karen," he wrote in a letter to McDougal's attorney Peter Stris.
Read more: Trump lawyer Michael Cohen made "illegal" campaign contribution with Stormy Daniels payoff, says former FEC chairman
While Davidson has been in good standing as a lawyer for years, he was sanctioned in the past decade by the State Bar of California on two separate occasions in 2010 and 2014.
In 2010 he "was suspended for two years" by the California bar—a ruling that was stayed—and was instead "placed on three years of probation with a 90-day actual suspension," according to state bar records. Davidson was ordered to, within a year, take an ethics exam that lawyers countrywide are required to take alongside their bar exams. He later requested an extension.
Davidson "admitted" to the bar that he was in the wrong. He faced "four counts of misconduct in three matters." In one instance he "failed to pursue a medical malpractice case" and didn't show up at a case management conference or then file a motion to dismiss the case for three months.
When he was considering another medical malpractice case, he "failed to inform his potential client about significant developments" and did not make it entirely clear that he was only evaluating whether to take on the case. In another instance "he wrote a check against insufficient funds in his client trust account."
Davidson was reinstated in November 2010.
In 2014 his license to practice law was briefly suspended (it was reinstated nine days latter) after he failed to pay bar membership fees.
Davidson has denied failing to represent the interests of his clients.
"The circumstances of this situation are vastly different today than they were when these discussions were going on in 2016," a spokesperson for Davidson told the blog Law & Crime Sunday of his work on the sale of McDougal's story. "Mr. Davidson fulfilled his obligations and zealously advocated for Ms. McDougal to accomplish her stated goals at that time," they said.
An email that came to light in early March also shows that Davidson, working on behalf of Daniels, threatened to back out of the nondisclosure deal after Trump's lawyer Cohen did not provide payment quickly enough.
"Keith Davidson … is a tireless advocate for his clients," Cohen told New York magazine in an email in February. "In each and every interaction I've ever had with him, he has always been professional, ethical and a true gentleman."