Stormy Daniels' Lawyer Michael Avenatti Claims Sean Hannity Agreed To On-Air Showdown As They Partied Together
Fox News host Sean Hannity has said he has no interest in having Michael Avenatti on his show. This despite Avenatti, the lawyer for adult film star Stephanie Clifford (aka Stormy Daniels), claiming Hannity had discussed him "coming on" to "debate" the case that has dogged U.S. President Donald Trump for months.
In a Twitter exchange, Avenatti said he had met Hannity at The Hollywood Reporter's annual "35 Most Powerful People in Media" party weeks ago and had found him to be "very affable" despite their "divergent views."
"When we were at the THR party a couple of weeks ago, we met and I found you to be very affable, despite our divergent views," Avenatti wrote, sharing an image of the two with CBS This Morning Co-Anchor Gayle King and CNN News Anchor Don Lemon at the annual event held in New York. "We discussed me coming onto the show to debate the case. Let's do this..."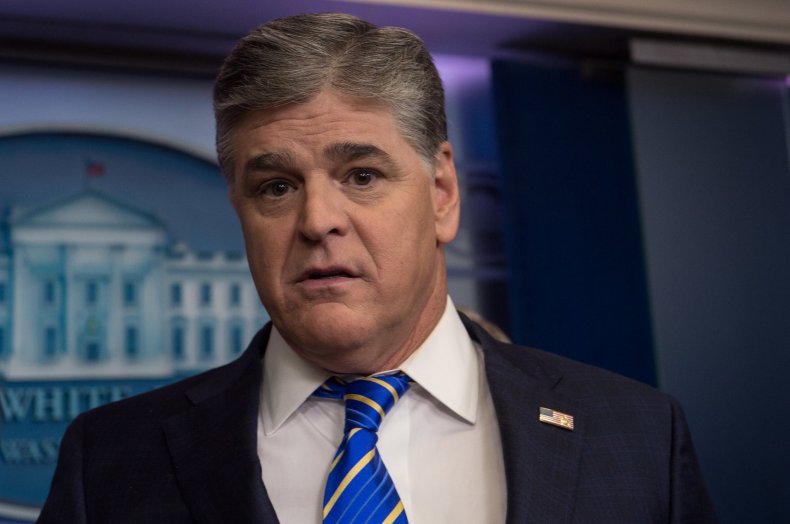 Hannity quickly shut down any hopes of a "debate," tweeting back to Avenatti: "Michael, the world has had Stormy Stormy 24-7 on every low-rated show It's old news."
Referencing the U.S. Justice Department's internal watchdog investigation into how the department and FBI handled warrant applications under the Foreign Intelligence Surveillance Act, Hannity told Avenatti to "Learn about Fisa abuse, lying to Fisa Courts, 18 USC 793, deleting subpoenaed emails, acid washing hardrives, destroying devices with hammers and then you have a shot at the number 1 show!"
He later added: "Oh and only [Donald Trump] or top newsmakers Get a full hour."
Avenatti hit back at Hannity, suggesting he wasn't surprised by the Fox News host's rejection. "Thought so. There goes Fox claiming I'm not willing to come on the network," Avenatti said.
"Maybe Michael Cohen will get on the show? Probably should book that one very quickly because no FISA warrant needed there. Take care Sean," he added.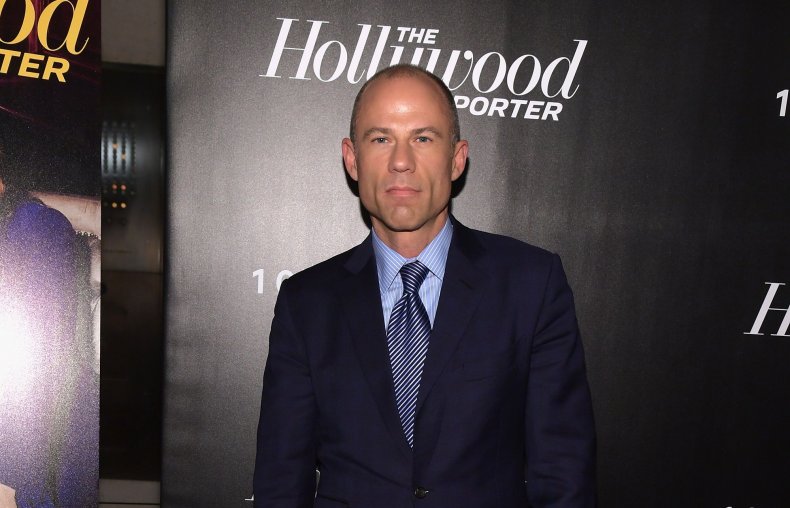 On Monday evening, Avenatti had also tweeted at Hannity, writing: "We don't agree on everything but we are both street fighters… which means something."
"Let's set a booking so I can come on the show to talk about the case and the issues in the case. No BS. Just a straight up discussion by two men. Thanks for considering it," Daniels' lawyer wrote.
Read more: Stormy Daniels' Lawyer Michael Avenatti Challenges Sean Hannity to On-Air Face-Off
Last week it emerged that Hannity was a client of Trump's lawyer, Michael Cohen, who is currently being investigated by the Justice Department on suspicion of bank fraud, wire fraud and election law violations.
Cohen fell under the international spotlight after it emerged that he had paid adult film star Daniels, whose real name is Stephanie Clifford, $130,000 to keep an alleged affair with Trump quiet during the 2016 presidential election campaign.
Hannity has claimed that he had only spoken with Cohen regarding a property deal. However, records viewed by the Guardian linked Hannity to a group of shell companies used to purchase more than 870 properties bought at a discount price after banks had foreclosed on their previous owners for defaulting on mortgages.
The Fox News host has faced widespread criticism over the fact that he defended both Cohen and Trump on the air, without ever disclosing that he had consulted Cohen for legal help.