Michael Avenatti Says He's 'Cautiously Optimistic' Michael Cohen will 'Cooperate' with Him
Michael Avenatti, the lawyer for adult film star Stormy Daniels, said Sunday he is "cautiously optimistic" that Michel Cohen, Donald Trump's former personal lawyer and longtime confidant, will cooperate with him to "disclose the truth to the American people."
"Mr. Trump's disloyalty & stupidity towards MC appears to have caught up to him. The next 10 days will be very telling," Avenatti said Sunday.
Avenatti's comments come two days after the New York Times reported Cohen secretly recorded a conversation with Trump during his campaign for president where the two discussed paying Karen McDougal, a former playboy model who said she had an affair with Trump.
"I know the substance of some of the tapes," Avenatti said on ABC News Sunday.
Avenatti also said he ran into Cohen at a restaurant in New York on Monday where the two had a "fruitful" conversation. "We've continued to have a dialogue and I think that ultimately... Michael Cohen is going to assist us in our search for the truth and disclosure of what happened here," he said.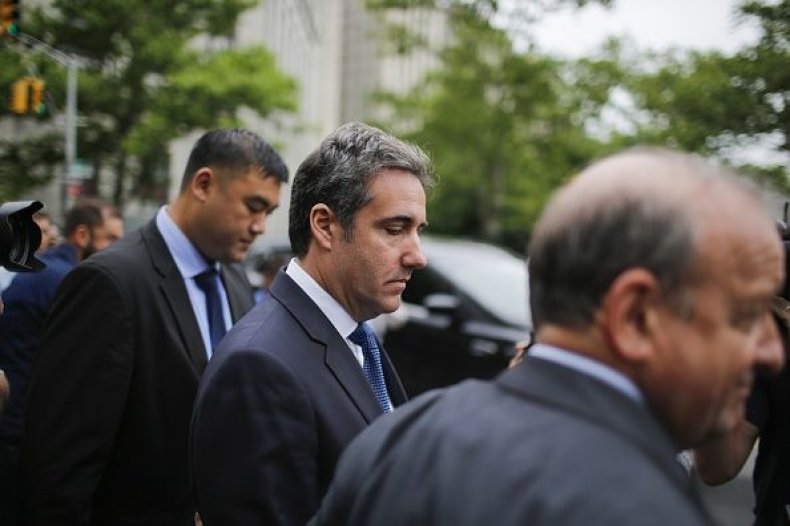 The FBI acquired Cohen's recording of Trump in a raid of his office earlier this year, according to The Times. Cohen is under investigation for his involvement in paying women for their cooperation in not spreading stories that could've been compromising to Trump ahead of the election.
Trump tried to downplay the contents of the tape in a tweet Saturday that said, "Inconceivable that the government would break into a lawyer's office (early in the morning) - almost unheard of. Even more inconceivable that a lawyer would tape a client- totally unheard of & perhaps illegal. The good news is that your favorite President did nothing wrong!"
Avenatti rose to prominence in representing Daniels, whose real name is Stephanie Clifford, in her legal battle against Trump. The lawsuit is centered around a $130,000 payment made to Daniels by Cohen during Trump's campaign in order to keep her quiet about an alleged sexual encounter she had with Trump in 2006.
Trump has repeatedly denied a sexual encounter ever happened between the two and said the payment was made "to stop the false and extortionist accusations made by her."