Stormy Daniels Lawyer Michael Avenatti Says He's Officially 'Exploring' 2020 Presidential Run as Democrat
Stormy Daniels's lawyer, Michael Avenatti, announced that he was officially "exploring" a run for the U.S. presidency after teasing last month that he might challenge President Donald Trump in 2020.
"I'm exploring a run for the presidency of the United States, and I wanted to come to Iowa and listen to people and learn about some issues that are facing the citizens of Iowa, and do my homework," Avenatti told The Des Moines Register in an interview on Thursday.
The attorney is currently representing adult-film star Stephanie Clifford in a lawsuit against the president over the validity of a $130,000 nondisclosure agreement barring her from discussing their alleged affair, and for defamation.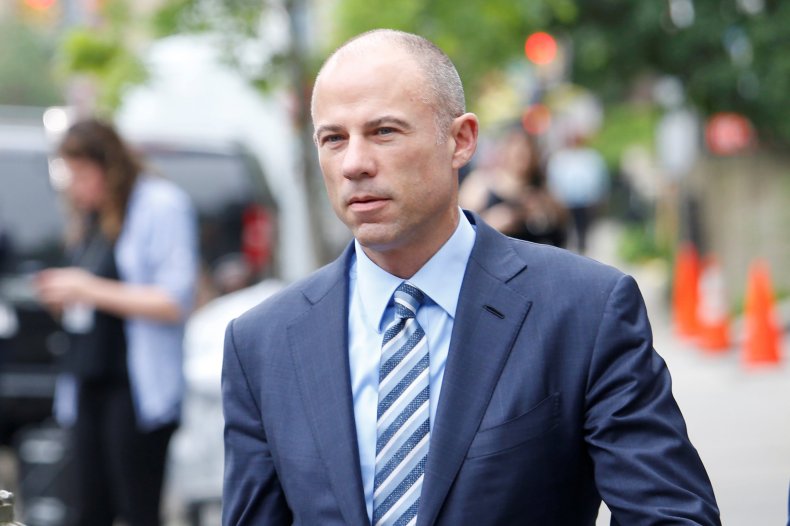 Due to the high-profile nature of the case, Avenatti has been launched into the public spotlight. In recent months, he has made headlines nationwide for frequently criticizing Trump, as well as Trump's lawyer Rudy Giuliani and his administration.
Avenatti will be addressing Iowans at the Wing Ding dinner on Friday, a historic platform for budding Democratic presidential candidates. Other past speakers at the grassroots fundraiser include Barack Obama, Hillary Clinton, Bernie Sanders and Tom Harkin.
"I think there's a huge appetite within the party for a fighter," Avenatti continued. "I think the party has yearned for a fighter—a fighter for good, if you will—for a significant period of time. And for many, I'm probably seen as that individual."
Avenatti revealed that he would also be meeting with "key officials" in the state while accompanied by Matt Paul, Hillary Clinton's 2016 Democratic campaign operative.
While in Iowa, the celebrity attorney plans on urging Democrats to fight Trump and his policies head-on. "I would like to think people would take me seriously," he said. "And I think, hopefully, the message that I deliver tomorrow night will be well received by Iowa Democrats."
Last month, Avenatti revealed in a tweet that he would run for the presidency in 2020 if Trump sought re-election.
"IF (big) he seeks re-election, I will run, but only if I think that there is no other candidate in the race that has a REAL chance at beating him. We can't relive 2016. I love this country, our values and our people too much to sit by while they are destroyed. #FightClub #Basta," he wrote.
Avenatti did not immediately respond to Newsweek's request for comment.