Stormy Daniels Says Melania Trump May Be 'Happy' With President Despite Allegations of Multiple Affairs
Adult film star Stormy Daniels, who alleged she had an affair with Donald Trump only months after Melania Trump had given birth to the couple's son in 2006, speculated that the first lady could be "happy" in her marriage and expressed support for her continued silence on the matter.
"People should stop speaking for her," Daniels, whose real name is Stephanie Clifford, told the U.K. tabloid The Daily Mirror about Melania Trump and rumors that she is miserable in the White House. "Maybe she's happy.
"Everything we say about her is a projection," Daniels said in the story, which was published on Saturday. "Some people misplace sorrow and pity on another person.
"The entire world would be interested to know what she feels, but if we never know, that is her right and I support it."
The first lady was reportedly "blindsided" when news broke in January of Daniels's alleged affair with Trump, which led Daniels being paid $130,000 to keep silent before the 2016 presidential election. Melania Trump subsequently canceled several public appearances with her husband and arrived at events, including his State of the Union address, separately. The first lady has not commented on the alleged affair with Daniels or similar allegations from other women.
Daniels's lawyer, Michael Avenatti, said in June he believed that Melania Trump knew his client's story about the affair was credible.
"There's no question that [Donald Trump] knows my client is telling the truth because he was there and this happened," Avenatti said. "Mr. Trump knows it, I think the first lady knows it.
"Absolutely, I have a lot of sympathy for the first lady. I think that other people should have sympathy for her. From all indications, she's a nice woman. I don't think she signed up for any of this," Avenatti said.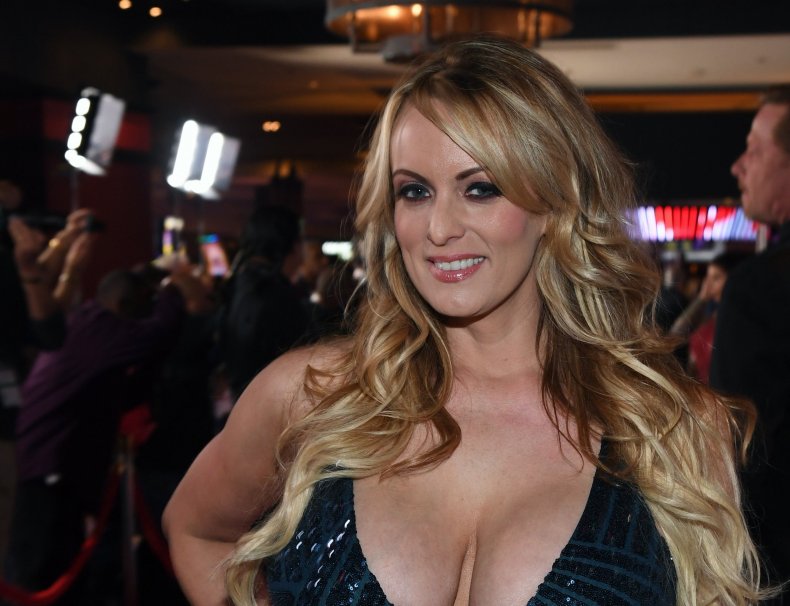 Former White House aide Omarosa Manigault Newman said in her book, Unhinged: An Insider's Account of the Trump White House, which was released earlier this month, that "Melania is counting every minute until he is out of office and she can divorce him."
Manigault Newman also put forward the notion that the first lady used fashion to "punish" her husband and pointed to the "I DON'T REALLY CARE. DO U?" jacket Melania Trump wore to visit facilities holding detained immigrant children.
"She wore that jacket to hurt Trump, setting off a controversy that he would have to fix, prolonging the conversation about the administration's insensitivity," Manigault Newman wrote in the book.