Stormy Daniels Says Michael Avenatti Sued Trump for Defamation Against Her Desires: Report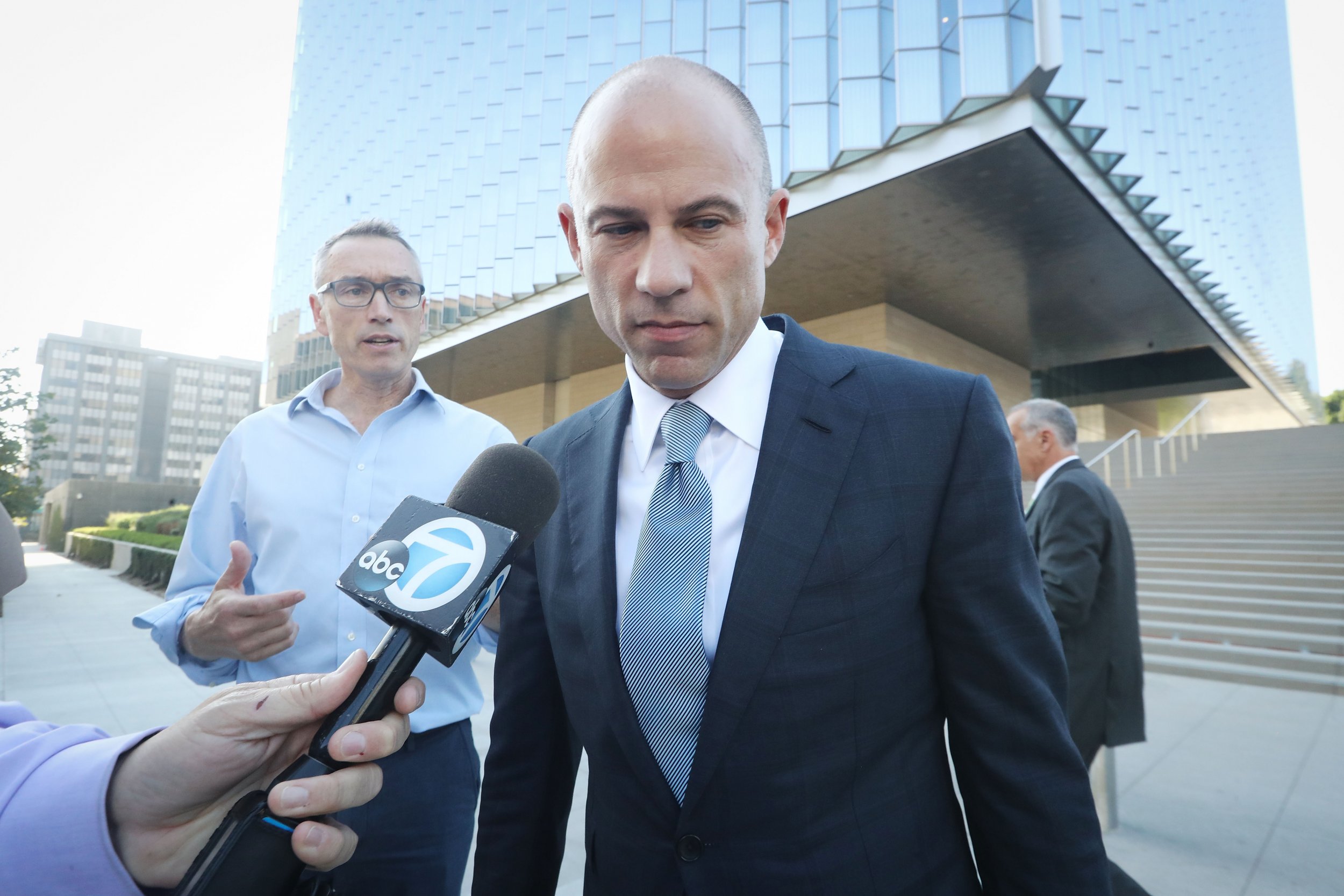 Attorney Michael Avenatti sued President Donald Trump for defamation of Stormy Daniels against her wishes and started a legal defense fundraiser on her behalf without informing her, The Daily Beast reported.
"For months I've asked Michael Avenatti to give me accounting information about the fund my supporters so generously donated to for my safety and legal defense," Daniels, whose legal name is Stephanie Clifford, told the outlet. "He has repeatedly ignored those requests. Days ago I demanded again, repeatedly, that he tell me how the money was being spent and how much was left. Instead of answering me, without my permission or even my knowledge Michael launched another crowdfunding campaign to raise money on my behalf. I learned about it on Twitter."
The adult film actress praised Avenatti, 47, in other comments.
"I haven't decided yet what to do about legal representation moving forward," Daniels said. "Michael has been a great advocate in many ways. I'm tremendously grateful to him for aggressively representing me in my fight to regain my voice."
Daniels also said she did not always feel respected by the attorney.
"In other ways, Michael has not treated me with the respect and deference an attorney should show to a client," she added. "He has spoken on my behalf without my approval. He filed a defamation case against Donald Trump against my wishes. He repeatedly refused to tell me how my legal defense fund was being spent. Now he has launched a new crowdfunding campaign using my face and name without my permission and attributing words to me that I never wrote or said. I'm deeply grateful to my supporters and they deserve to know their money is being spent responsibly. I don't want to hurt Michael, but it's time to set the record straight. The truth has always been my greatest ally."
When informed of Daniels's remarks, Avenatti told The Daily Beast that he had always informed her of details related to her legal affairs.
"I am and have always been Stormy's biggest champion. I have personally sacrificed an enormous amount of money, time and energy toward assisting her because I believe in her. I have always been an open book with Stormy as to all aspects of her cases and she knows that," he said.
He also commented on the fundraiser, "The retention agreement Stormy signed back in February provided that she would pay me $100 and that any and all other monies raised via a legal fund would go toward my legal fees and costs. Instead, the vast majority of the money raised has gone toward her security expenses and similar other expenses. The most recent campaign was simply a refresh of the prior campaign, designed to help defray some of Stormy's expenses." He told The Daily Beast that he has not received money from crowdfunding efforts and noted the time he has committed to representing Daniels.
Avenatti did not offer further comment when reached by Newsweek and referred to the statements he had provided The Daily Beast.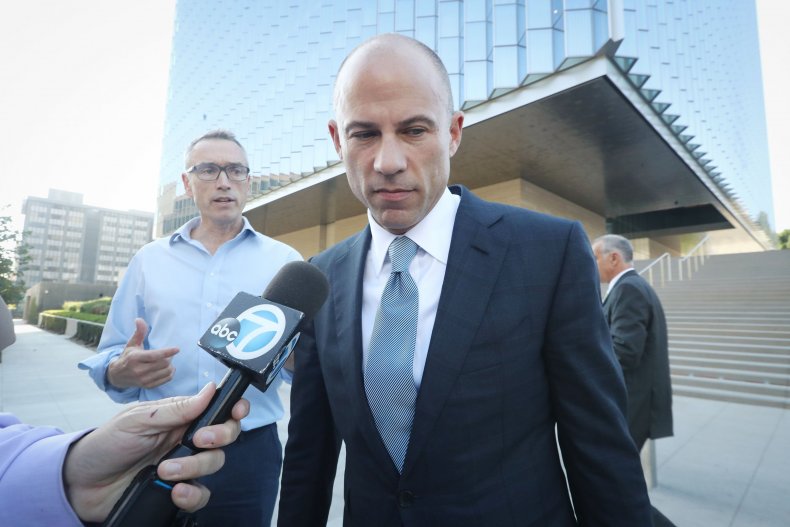 Avenatti has drawn extensive media attention for his criticism of—and legal action against—Trump and hinted at the possibility of running for president in 2020.
"I'm very serious," he told CNN, The Hill reported in September. "And I'm getting more serious by the week because I'm traveling around the country and people are encouraging me to do it."
He has provoked controversy among some liberals, with some bristling at his aggressive style. Others have cheered his adversarial approach and attacks on Trump.
Avenatti has recently drawn national attention for alleged domestic violence. Aspiring actress Mareli Miniutti received a restraining order against Avenatti earlier in November, according to CNN.
Miniutti, 24, accused Avenatti of berating her with expletives and "forcefully" hit her face with pillows, The New York Times reported. She also said that he "grabbed my right arm and dragged me out of the bed" and "on the floor of the apartment towards and out of the door into the public hallway" while she was only wearing underwear and a T-shirt.
Miniutti accused him of pushing her in a separate incident of abuse and said that he "has a history of being very verbally abusive and financially controlling towards me."
Avenatti has not been charged. He was initially arrested on suspicion of domestic violence on November 14 after the alleged abuse of Miniutti. The Los Angeles District Attorney's Office said last week that it would not press felony domestic abuse charges against Avenatti. Instead, the office sent the case to the city attorney to consider misdemeanor charges, according to The Washington Post.
Avenatti has repeatedly stated that he is innocent and requested that security camera footage be published.
"I am completely innocent. I have absolute faith in the system that I will be fully exonerated," he said of the domestic violence claims. "This whole thing is bogus."