Stormy Daniels to Attend Michael Cohen Hearing, Says Her Lawyer Michael Avenatti
Adult film star Stormy Daniels will attend a Monday hearing for President Donald Trump's personal lawyer Michael Cohen, the actress's lawyer said Sunday.
Daniels, whose real name is Stephanie Clifford, is suing to be released from a nondisclosure agreement she signed with Cohen for $130,000 to stay quiet about an alleged affair with Trump. Cohen said that he made the payment out of his own pocket. Trump said he was unaware of the payment and the White House had said Trump denies that the one-time sexual encounter took place.
Cohen and Trump are seeking at least $20 million in damages claiming that Daniels has breached the contract.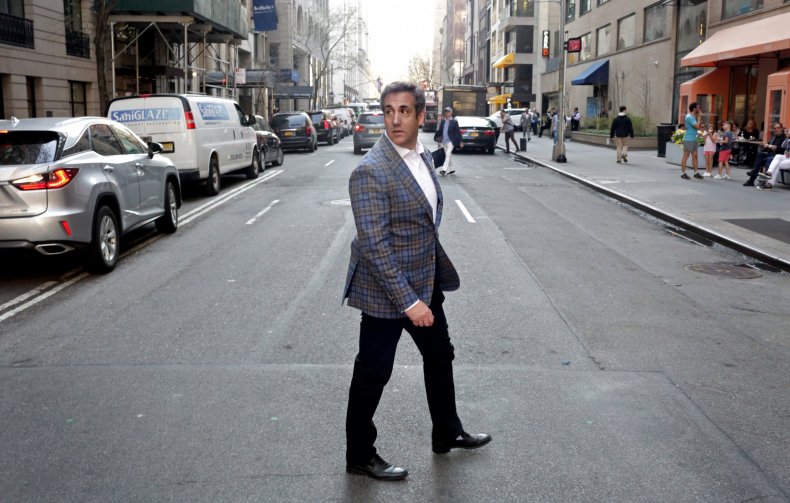 Cohen's office, home and hotel room were raided last week by federal prosecutors who have said in court documents that Cohen is under a criminal investigation. No charges have yet been filed for Cohen. The raid sought information related to Cohen's dealings with Daniels, among other communications and records, according to The New York Times.
Daniels's lawyer, Michael Avenatti, said that she would be in federal court Monday to watch Cohen's hearing.
"I can announce that we got comfortable with the security plan last night for my client. She's going to attend at 2 o'clock on Monday. I think Monday afternoon could prove to be very interesting," said Avenatti on CNN Sunday.
Avenatti told Jake Tapper on CNN's State of the Union that the move was not intended to provoke Cohen.
"It's intended to send the message that this is a very, very serious matter for her, and she wants to make sure that the American people know that she's behind efforts to bring to light as much information and documents as possible," said Avenatti. "She also wants to ensure that she is heard and that she's represented at the hearing. It has nothing to do with getting in his head at all."
Avenatti could not immediately be reached for comment.