Stormy Daniels's Mom Is a Trump Fan: 'I Would Vote for Him Every Time'
The mother of adult film star Stormy Daniels has expressed concern that her daughter's claim she had an affair with President Donald Trump in 2006 will hurt the POTUS.
Sheila Gregory, 64, the estranged mother of the film star, spoke to The Dallas Morning News about the scandal involving her daughter and the president, also suggesting she was a big fan of Trump despite the allegations.
"If Mr. Trump runs four more times, I would vote for him every time," Gregory told the publication in an article published on Wednesday.
"I like him. I like the way he handles things. It's time this country is put back where it belongs—taking care of the people here instead of the people who don't belong here," she added.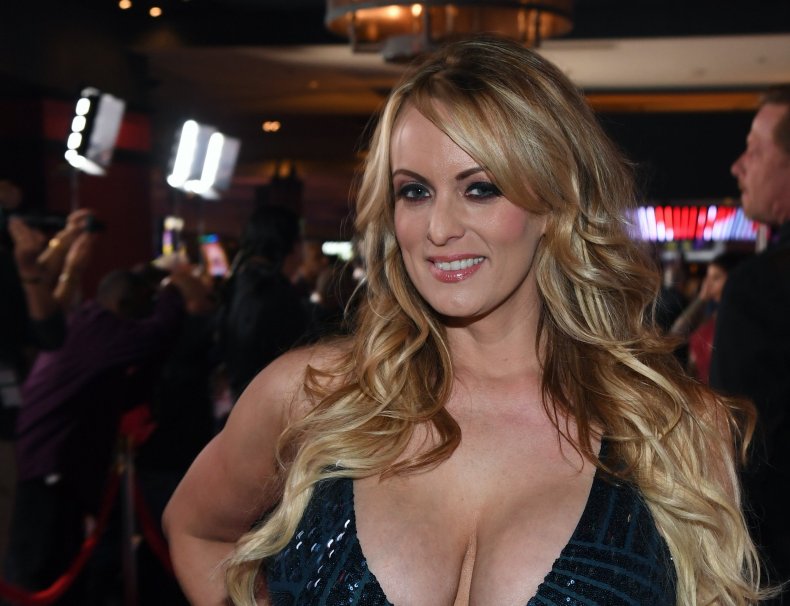 Daniels, whose real name is Stephanie Clifford, claims she and Trump had an affair lasting for almost a year from July 2006 onwards—just months after his wife Melania Trump had given birth to the couple's son Barron, who is now 11.
The adult star was paid $130,000 "hush money" by Trump's personal lawyer, Michael Cohen, in 2016, as part of a non-disclosure agreement. Cohen in February this year claimed the payment came out of his own pocket—seemingly to protect Trump from any potential blowback.
Trump has denied the affair took place.
Daniels recently filed a lawsuit against Trump and Cohen, contesting the confidentiality agreement on the grounds that it is null and void because Trump did not sign it—in a move that appears to have prompted concern from her estranged family.
Daniels' father Bill Gregory, 68, who also spoke to the publication, appears worried for her safety following the allegations she made about President Trump.
"You start rattling the cage of powerful people, and you don't know what might happen," he said.