Stormy Daniels and Donald Trump Non-Disclosure was Bungled by Texas Notary: Report
Texas authorities have suspended a Dallas-based notary public for bungling the non-disclosure agreement signed between porn-star Stormy Daniels and President Donald Trump one month before the 2016 presidential elections.
The agreement, which paid Daniels to stay quiet about her alleged affair with the president, was signed by Daniels but not properly witnessed and documented by Texas notary Erica Jackson, according to to records obtained this week by the Dallas Morning News.
Still, the office of the Texas Secretary of State said that the mistake doesn't alter the validity of the $130,000 hush-money agreement.
Notaries are considered "officials of integrity" and are appointed by state governments to serve as impartial witnesses to verify the identities of people signing important legal or financial documents. While Jackson did stamp the non-disclosure between Daniels, whose real name is Stephanie Clifford, and Trump, she did not file the appropriate certificates noting the name of the signer, date signed and location, according to official documents.
Newsweek subscription offers >
Jackson contends that she signed off on the documents properly, "As a notary, it has been a consistent practice of mine to adequately document the identification of the person whose signature I have notarized, as required by law," she wrote in an affidavit to the state. She also hired former Dallas District Attorney, Craig Watkins, to represent her legally.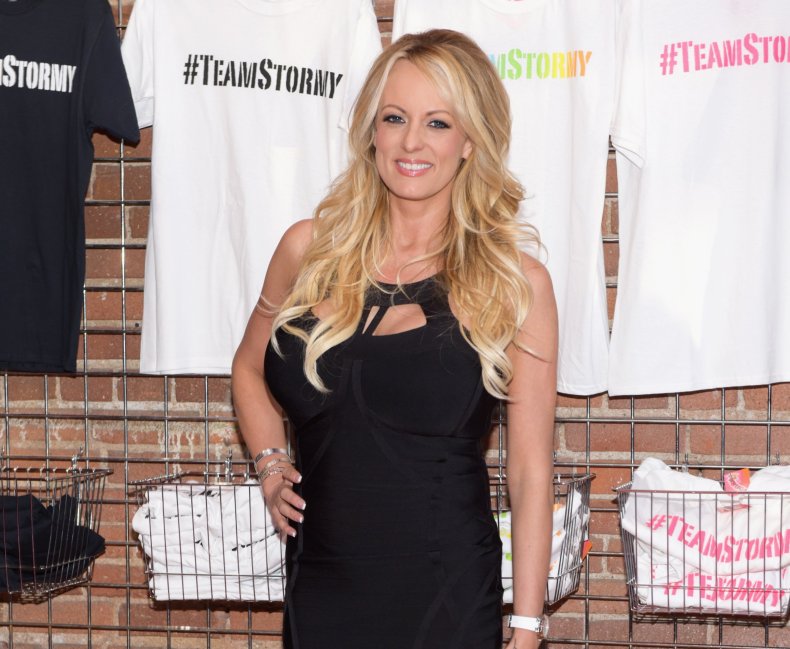 Still, Jackson settled with the state last month and agreed to a three-month suspension with additional training and testing. Watkins told the Dallas Morning News Thursday that his client only agreed to the settlement in order to avoid becoming part of the "circus" surrounding Daniels and Trump.
Daniels claims that she and Trump had an affair between 2006 and 2007, immediately after his wife, Melania, gave birth to his youngest son, Baron. Former Trump lawyer Michael Cohen paid Daniels $130,000 in exchange for her silence in October of 2016, just one month before the presidential election.
Newsweek subscription offers >
Trump's new personal lawyer, Rudy Giuliani told Sean Hannity in May that the president did reimburse Cohen at a later date, indicating he knew about the payment. "He didn't know about the specifics of it but he did know about the general arrangement," said Giuliani. "That Michael would take care of things like this."
Daniels has sued Trump in California, arguing that the agreement is invalid because President Trump never officially signed it. She plans on releasing her tell-all book with details of the affair in October.
Michael Cohen admitted to guilty to eight counts of financial fraud as part of a plea deal in August.
Stormy Daniels and Donald Trump Non-Disclosure was Bungled by Texas Notary: Report | U.S.