Stormy Daniels 'No Touch' Arrest in Ohio Was Planned, Whistleblower Claims
The arrest of adult film star Stormy Daniels, whose real name is Stephanie Clifford, was planned months before she ever arrived in Columbus, Ohio, emails obtained from a whistleblower appear to show. Daniels alleges she had an affair with now-President Donald Trump in 2006.
Emails obtained from the Columbus Police department by the Fayette Advocate appear to show that the police department was aware of Daniels' scheduled strip club appearance in the town and had been planning a "sting" operation for the night of her show.
Columbus police arrested the adult film star on July 12, claiming Daniels had violated an Ohio law by "touching" club-goers, who were in fact undercover vice officers. The charges were dismissed within hours after Daniels hired Columbus defense attorney Chase Mallory.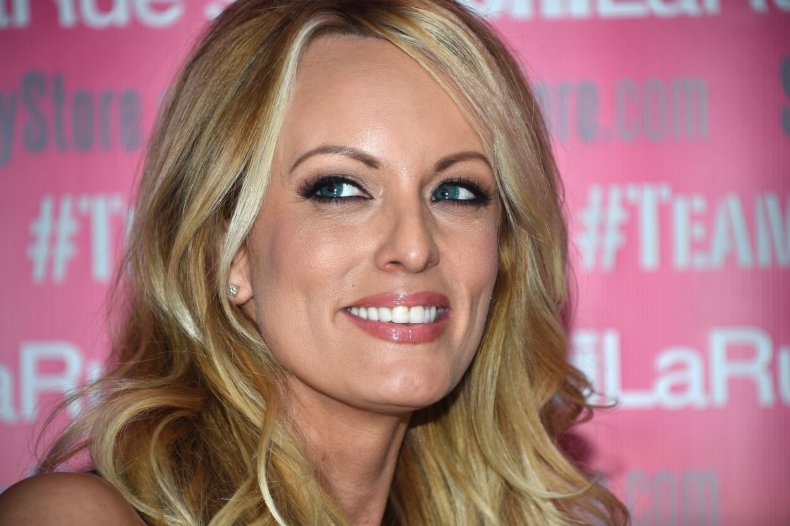 The Advocate said it was contacted by a whistleblower from the City of Columbus, who sent the news outlet a number of emails including news clippings discussing Daniels' scheduled appearance, as well as pictures of her with Trump and videos of her dancing.
The emails also reportedly included a map to the club where her performance was scheduled to take place.
The Advocate said the bulk of the emails it received appear to have come from the email account of Detective Shana Keckley, one of the officers who arrested Daniels on the night of her show.
In a press release on the arrest, the Columbus Police department claimed that the bust was part of a "long-term investigation into allegations of human trafficking, prostitution, along with other vice-related violations."
Daniels was one of three people arrested, along with Miranda Panda of Mario, Ohio, and Brittany Walters of Pickerington, Ohio.
All three were charged with illegal sexually-oriented activity in a sexually-oriented business, with Clifford receiving a total of three counts of the same violation for "illegally touching three different undercover vice detectives.
On the day of the arrest, Daniels' personal attorney Michael Avenatti said the bust was "a set-up and politically motivated."
"It reeks of desperation," he said in a tweet, adding later that his client "will not be intimidated."
Avenatti called the revelation of the emails "extremely disturbing," in a statement posted to Twitter. "I intend on getting to the truth and the bottom of who ordered Stormy Daniels arrested and why. It appears that I was correct when I stated it was politically motivated."
Columbus Mayor's Office spokesperson Robin Davis said the City of Columbus was not in possession of the emails referenced in the Advocate's article, but said the city's police chief has launched an internal investigation in the wake of the arrests.
Columbus Police spokesperson Denise Alex-Bouzounis confirmed that an internal investigation was underway concerning Daniels' arrest, adding that because of the ongoing investigation, the department could not comment further.