Stormy Daniels' Popularity on Pornhub Skyrockets After Donald Trump Affair Allegations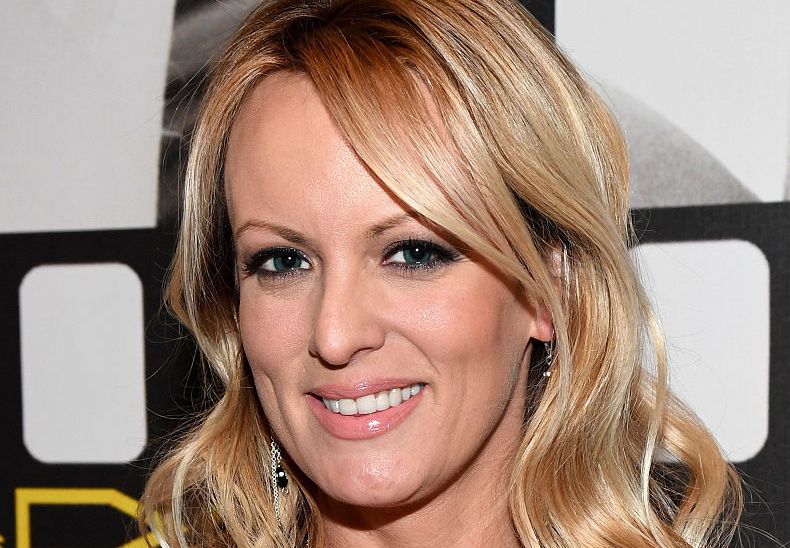 Americans have been devouring news about Stormy Daniels and her alleged relationship with Donald Trump for days. But when it comes to the adult film star, that's not all they're interested in.
Pornhub Insights, the pornography streaming site's data analytics blog, says online searches for President Trump's alleged mistress have skyrocketed—375% more people than usual have searched for Daniels on Pornhub in a span of several days. Before the Trump story, Daniels's videos yielded a paltry 2,500 searches per day. This week, she brought 2 million curious people to Pornhub.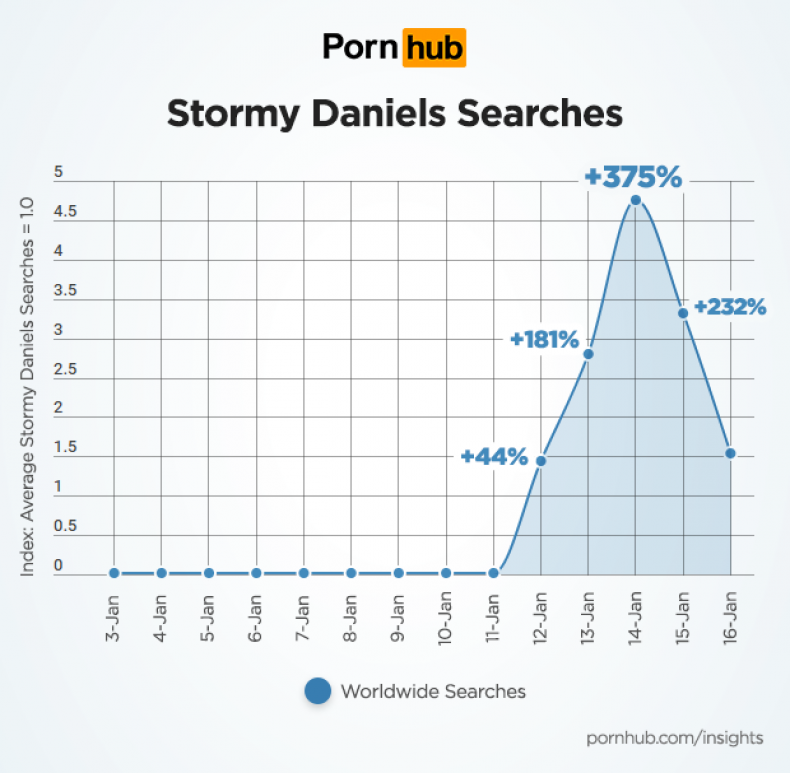 Daniels became a household name on January 12, when a Wall Street Journal report alleged that Trump paid her $130,000 in hush money to keep their "sexual encounter" a secret ahead of the 2016 presidential election. On Wednesday, Slate published a follow-up story, alleging that Daniels's affair with Trump wasn't a one night stand. According to Daniels, the two were involved for nearly a year.
The search data reveals that Pornhub users logging on from Washington, D.C. are even more interested in watching Daniels's pornographic videos than average Americans. Unfortunately, Pornhub Insights doesn't have a way of determining each user's political affiliation, so we don't know whether folks watching Daniels in Washington are Trump supporters or not.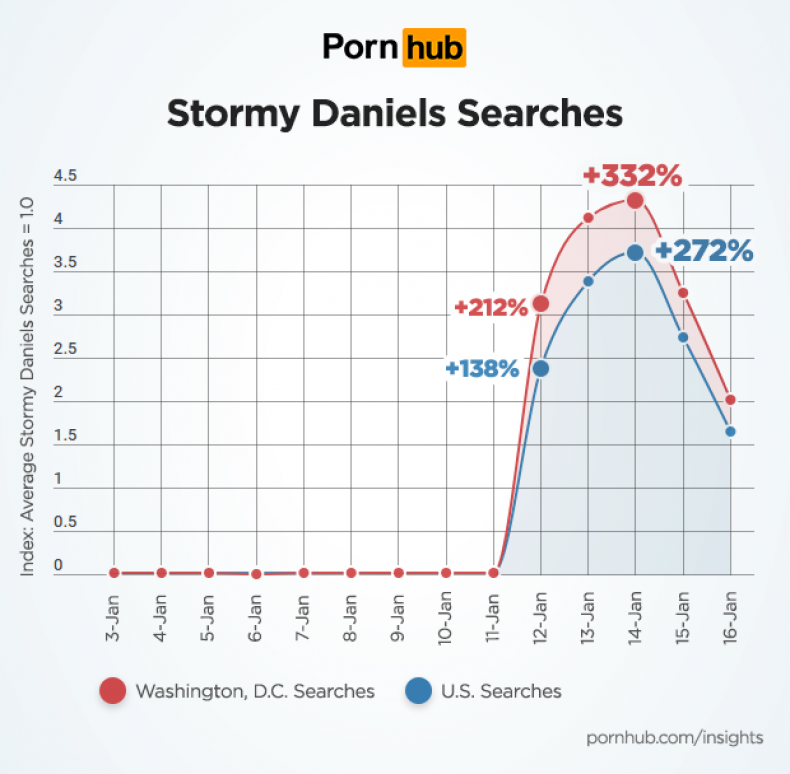 Daniels, on the other hand, has appeared in many adult films, including Sexbots: Programmed for Pleasure and the aptly-titled Operation Desert Stormy.
Bizarrely enough, Trump himself has received spikes in Pornhub traffic, especially during his second and third debates against Hillary Clinton. Pornhub Insights has pointed out several times during the past year that many users are interested in watching Trump engage in pornography—144% more users than Clinton, in fact, so that's at least one popluar vote he has won.
There are no videos on the streaming site that involve Trump in any way. But it's possible that all those curious Pornhub users are just looking for Trump porn parodies. In 2015, Pornhub released F*ck Trump, an original VR film that depicted an actor portraying Trump having sex with his wife and Sarah Palin. That same year, porn parody studio Wood Rocket released a similar film, Donald Tramp: The XXX Parody, which featured adult film star Dick Chibbles as the future commander in chief.