Stormy Daniels' 'Thug' Sketch Looks a Lot Like Tom Brady
Upon seeing the sketch of a man who threatened Stormy Daniels, the adult film star who alleges an affair with President Donald Trump, many internet users recognized the suspect.
He looks like a man they regularly see on their televisions, one of the most famous and successful faces in the NFL. For many internet users, the sketch had a striking resemblance to New England Patriots quarterback and five-time Super Bowl winner Tom Brady.
Daniels, whose real name is Stephanie Clifford, claims a man threatened her in 2011 when she was looking to tell her story about an alleged 2006 affair with Trump.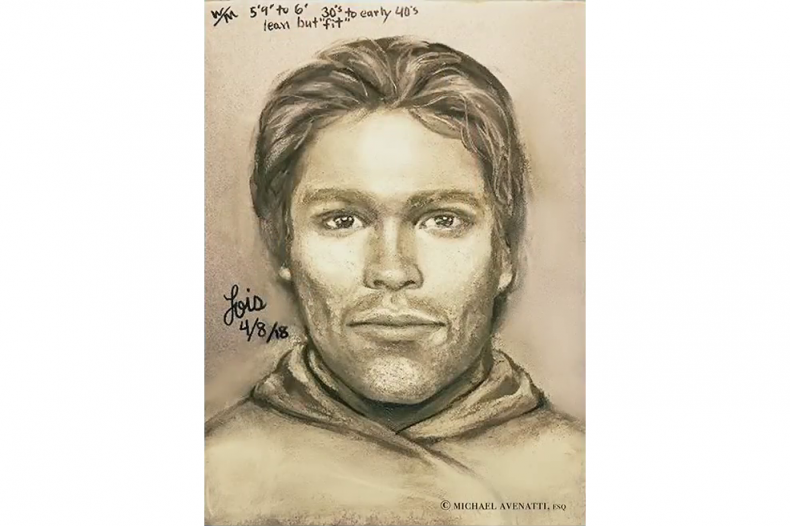 She says that she was with her young daughter in a Las Vegas parking lot and preparing to go to a fitness class when the man, who she describes as "sort of handsome," came up to her and told her to "forget the story." Daniels' lawyer Michael Avenatti has offered a $131,000 reward for information about the incident.
On Tuesday (April 17), a sketch of the man was shown on ABC's The View and many corners of the internet were reacting in a similar fashion.
"I'm tired of being threatened," Daniels told The View. "I'm done. I'm sorry, I'm done being bullied."
Daniels claims she had sex with Trump once in July 2006 in a hotel room during a celebrity golf tournament in Lake Tahoe, California. The Daniels-Trump scandal was ignited in January when it emerged that Trump's personal lawyer, Michael Cohen, had paid Daniels $130,000 in alleged hush money to keep the story of the affair quiet ahead of the 2016 presidential election.