Stormy Daniels's Lawyer Michael Avenatti Releases Dropbox Folder With Court Document Blasting Trump Lawyer Michael Cohen
Michael Avenatti, the lawyer for Stephanie Clifford, the adult film star known as Stormy Daniels, released a court document via Dropbox on Thursday responding to Michael Cohen's request to stay a lawsuit they are involved in.
Daniels is suing to be released from a nondisclosure agreement she made with Cohen to stay silent about an alleged affair she had with President Donald Trump in 2006. Cohen paid her $130,000 for the agreement through a shell company just before the presidential election. Trump has denied the alleged affair and knowledge of the payment in the past, but in a wide-ranging interview on Fox & Friends this week, Trump alluded to the deal. Trump said Cohen was one of several lawyers and that he "represents me like with this crazy Stormy Daniels deal."
Trump did not sign the agreement, which is part of the reason Daniels has claimed it's invalid.
Cohen is also wrapped up in a federal criminal investigation over his business practice in New York City, which came to light when his office and residences were raided by the FBI. In an attempt to delay the lawsuit in California with Daniels, Cohen has filed paperwork with the court that he will plead the Fifth Amendment, or not testify in order to avoid incriminating himself in the other ongoing criminal investigation.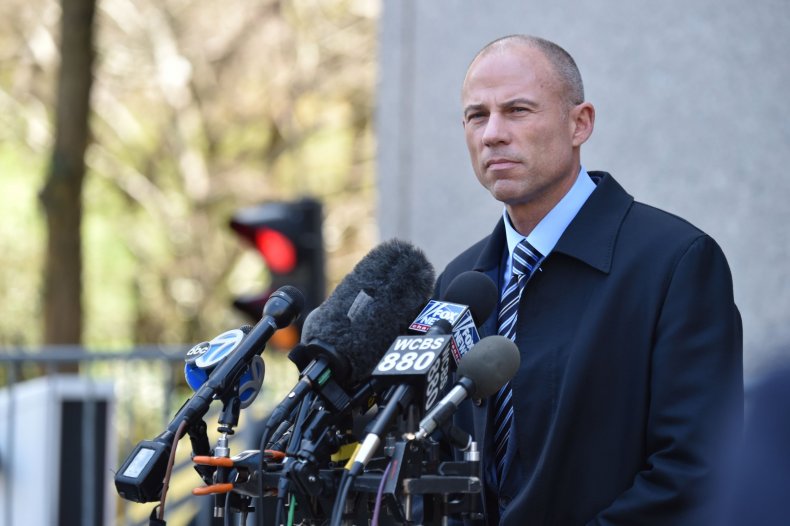 "Based upon the advice of counsel, I will assert my 5th Amendment rights in connection with all proceedings in this case due to the ongoing criminal investigation by the FBI and the U.S. Attorney for the Southern District of New York," Cohen wrote in the filing.
Avenatti filed a response that called Cohen's reasoning for the legal maneuverer inadequate.
"Such blanket claims of Fifth Amendment privilege are expressly prohibited by law," wrote Avenatti. "Mr. Cohen continues to fail to offer the essential details required to support his declaration and the stay motion."
Avenatti also blasted the maneuver on Twitter.
"This is a stunning development. Never before in our nation's history has the attorney for the sitting President invoked the 5th Amend in connection with issues surrounding the President. It is esp. stunning seeing as MC served as the 'fixer' for Mr. Trump for over 10 yrs," said Avenatti.
The judge presiding over the lawsuit, James Otero, will have to determine the amount of overlap in the two cases in deciding on whether to grant the stay or not.