Stormy Daniels's Lawyer Calls Michael Cohen 'Beyond Stupid' for Doing CNN Interview After Raid
Michael Avenatti doesn't think very highly of the president's personal lawyer.
The Stormy Daniels attorney called Michael Cohen "beyond stupid" for speaking with CNN's Don Lemon on Tuesday, just 24 hours after the FBI raided his home and office. During the phone interview, Cohen said he was "unhappy" with the raid, which he found "upsetting to say the least."
When Lemon asked if Cohen was worried, the president's lawyer continued: "I would be lying to you if I told that I am not. Do I need this in my life? No. Do I want to be involved in this? No."
Avenatti, also speaking to CNN, said Cohen may have only added to his troubles by speaking to the outlet.
"It may be good for CNN for Michael Cohen to be speaking to Don Lemon, [but] it's moronic under the circumstances," Avenatti told Anderson Cooper Tuesday night. "Any experienced attorney would tell a client not to be speaking to the press the day after the FBI executes three search warrants on your homes and your offices. This is just crazy, it's ludicrous."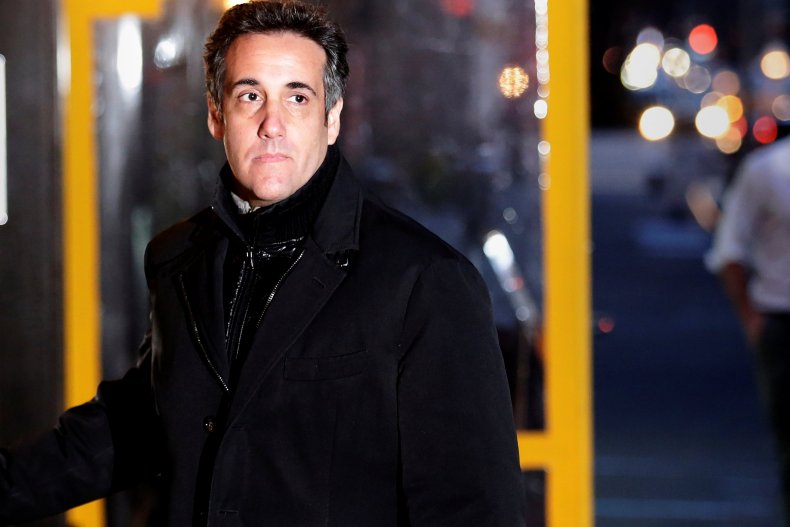 Avenatti isn't the only one who thinks Cohen made a bad move.
Fox News host Laura Ingraham says Cohen's interview with CNN, and later ABC, raises questions about the attorney's loyalty to the president. "Why is he going to media outlets that are fairly hostile to the president at this point?" she wondered aloud.
The White House has its own quite literal questions about Cohen's loyalty to Trump—like, does he even work for him anymore? When a reporter at Tuesday's press briefing asked White House press secretary Sarah Huckabee Sanders that very question, Sanders replied: "I'm not sure. I would refer you to Michael Cohen on that."
She also claimed not to know whether Cohen and Trump had spoken since the FBI raid, during which time—at the referral of special counsel Robert Mueller—agents reportedly seized records of the $130,000 payout Cohen made to Daniels, as well as communications between Cohen and Trump.
Avenatti has said that he and Daniels plan to "fully cooperate" with the federal investigation.
"My client [Stormy Daniels] and I will fully cooperate with any search for the truth regarding the threats, cover-up and lies concerning the NDA and $130k payment," Avenatti wrote on Twitter Tuesday. "Unlike others, we don't require the presence of the fine members of the FBI in order to speak honestly."