Stormy Daniels Payment Was a Trump Campaign Contribution and Should Be Investigated, Watchdog Group Says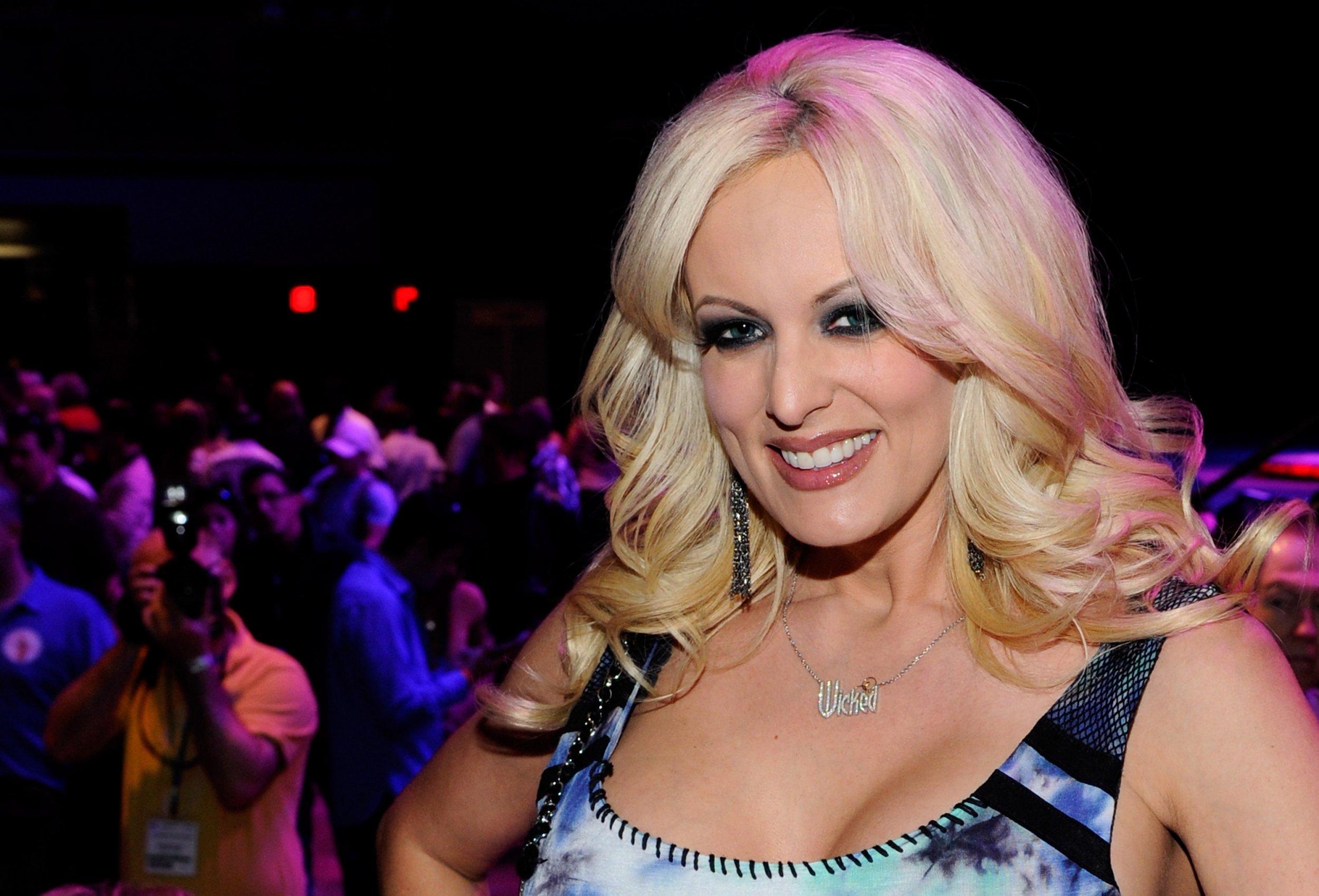 The payment to porn star Stormy Daniels to buy silence about an alleged sexual encounter with Donald Trump may have been an illegal campaign contribution to influence the outcome of the 2016 presidential election, according to a complaint filed Monday by a government watchdog group.
The group, Common Cause, said the Department of Justice and the Federal Election Commission should investigate the $130,000 payment to Daniels, whose real name is Stephanie Clifford, in October 2016 by Trump's personal attorney, Michael Cohen. It said the payment may have been an in-kind contribution, which would violate several campaign finance laws.
Because the payment reportedly was made about a month before voters headed to the polls, it could be seen as a campaign "expenditure" that affected the election's outcome in Trump's favor, according to the complaint.
"The American people expect and deserve transparency when it comes to money spent to influence elections and those requirements are not optional no matter how embarrassing the reason behind the expense," Common Cause President Karen Hobert Flynn said in a statement. "Candidates and their attorneys cannot choose how and when to comply with federal campaign finance laws. We strongly urge the Justice Department and the FEC to fully investigate these apparent illegal activities and if appropriate to take action to hold the President and his campaign accountable."
The source of the funds for Clifford remains unclear, and Cohen vehemently denied she was paid for her silence when The Wall Street Journal first reported the payment earlier this month.
However, corporate records and sources showed Cohen set up a company called Essential Consultants LLC in Delaware in October 2016 and sent the $130,000 from a bank account in the company's name to an account linked to Clifford's lawyer, according to the Journal.
Clifford detailed her alleged sexual escapade with Trump in a 2011 interview with InTouch Weekly that was released last week. She claimed to have had sex with Trump after meeting him at a charity golf event in July 2006, months after his wife, Melania, had given birth to their son Barron.
Clifford also claimed Trump told her he would try to get her on his NBC reality show, The Celebrity Apprentice, as a contestant.
Trump has yet to publicly address allegations of the affair, but Vice President Mike Pence, currently on a state trip to Israel, said he was "not going to comment on the latest baseless allegations against the president."