The Story Behind Oscar-Nominated Documentary 'Life, Animated'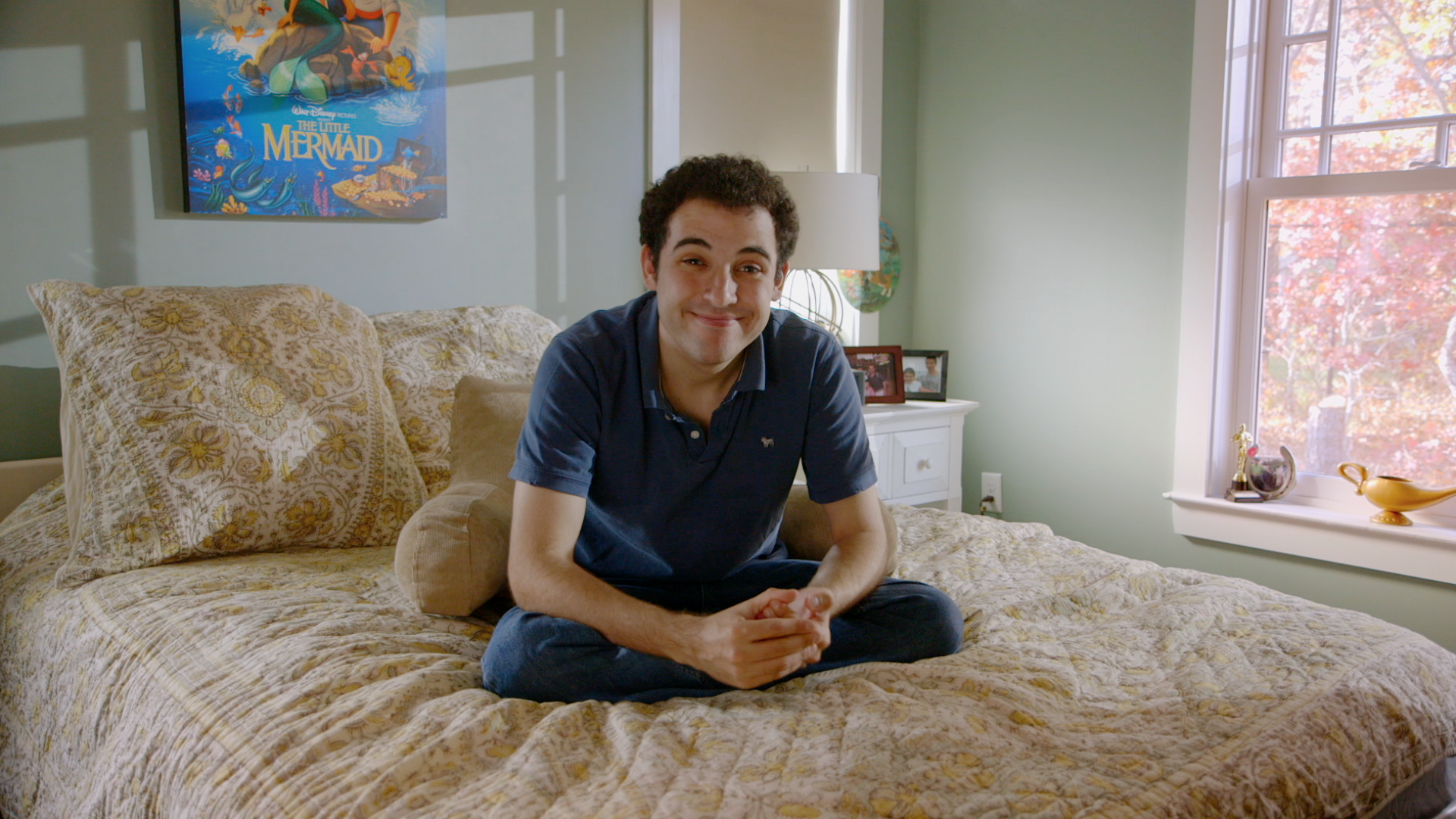 The politics rooted in this year's Academy Award nominated films are more noticeable than ever. In the wake of last year's #OscarsSoWhite backlash, three best picture nominees—Fences, Hidden Figures and Moonlight—feature black actors in lead roles, as well as diverse casts and crews. Other nominated movies, like Loving, Lion and Arrival, speak to the need for tolerance and inclusion at a time when divisive politics threatens to exclude sections of society, including the disabled.
Among this year's crop for best documentary feature is Life, Animated, the story of young Owen Suskind, who was diagnosed with autism aged three after his parents noticed a sudden change in his demeanor. All of a sudden, Owen was unable to speak and communicate in the way he'd been able to previously, as if time had gone backwards.
The Suskinds discovered a new framework for communication: animated Disney films. Through his love of films like Aladdin and The Lion King, Owen picked up words and phrases and was able to effectively relate to situations through scenarios in the films. For example, when his brother Walter got upset about turning nine, he said: "Walter doesn't want to grow up like Mowgli or Peter Pan."
Life, Animated was filmed in 2014 when Owen was about to graduate high school. Director Roger Ross Williams followed the Suskinds for a year-and-a-half, documenting Owen's final school days, his preparations to move into his own home and his first serious relationship with girlfriend Emily. The movie is based loosely on the 2014 non-fiction book of the same name written by Owen's father, Ron Suskind, an accomplished journalist and author.
Williams and Owen's mother Cornelia Suskind spoke to Newsweek recently about the film's Oscar nomination, the delicate process of making the film, and their reactions to U.S. President Donald Trump appearing to mock a disabled journalist.
Congratulations on being nominated for best documentary feature at the Oscars. How did you react when you heard the news?
Roger Ross Williams: I was at the Sundance film festival with my producers, we were watching it live. We started our journey at Sundance a year ago, so it was fitting. We were hugging each other, screaming, at 6.18 in the morning in a hotel room. We immediately called Cornelia and Ron.
Cornelia Suskind: We were in Boston and we were getting ready for work. Roger called and they were screaming down the phone line, so we knew it was good news. I called Owen, he was very excited, and he cautioned me: "Mom, remember, I'm not a celebrity. I'm just an artist being celebrated."
Roger, how did you become involved with this project?
Williams: Ron and I worked together 15 years ago at PBS and we became friends over the years. When Ron was writing the book, he said: "I think this will make a great documentary." I agreed. Within two weeks I was at a Valentine's Day dance at Owen's school filming Owen and Emily on the dancefloor.
Related: August Wilson's Widow Talks 'Fences,' the Oscars, Denzel Washington and Viola Davis
Cornelia, opening up your lives, and Owen's life, in a book and movie is a big step. How and why did you come to that decision?
Suskind: As you can imagine, it was a huge decision and a huge conversation. People had been saying to Ron for years, since he's a writer: "You should write a book about autism, write about Owen, and issues surrounding it." Our response was twofold: one, we were much too close to it and in the trenches dealing with it day-to-day, and, two, the more important issue was privacy for Owen. It's one thing when a writer wants to write a book about their family, but it's another when it's about a disabled child that doesn't have a choice in that.
When Owen was 19, he said: "Dad, people see you and Mom for who you are, but they don't see me for who I am." It wasn't until that point we considered writing about Owen and our journey. Ron is a public person and I'm a very private person, so it took a lot of discussion.
The reason we wanted to do it is because we said if there was a book like this when Owen was three or four or five, would it have helped us? And the answer was yes. And I did know Roger as a friend of Ron's. I felt he was someone I could trust completely.
How much footage did you shoot, Roger?
Williams: It took about a year and a half of filming. I had the book, so I had the backstory, but I didn't want to rehash the backstory. It was a transformative year for Owen—he was about to graduate, he was in love, he was about to become independent and move on his own. It was the perfect year to follow Owen. We filmed hundreds of hours of footage of Owen and the whole family.
Cornelia, did Owen ever feel like he wanted to stop filming? There's some tough moments caught on camera, like when his girlfriend Emily breaks up with him.
Suskind: It was a long time and we became a family with the film unit. Owen never had a moment where he said: "I don't want Roger to film this." I think we knew there were going to be ups and downs, we couldn't have anticipated how difficult it would be. But we felt this with the book and then again with the film, that if we didn't present the absolute truth of Owen's life, it would have no meaning for people who really understood autism, life on the spectrum or life with a special-needs child.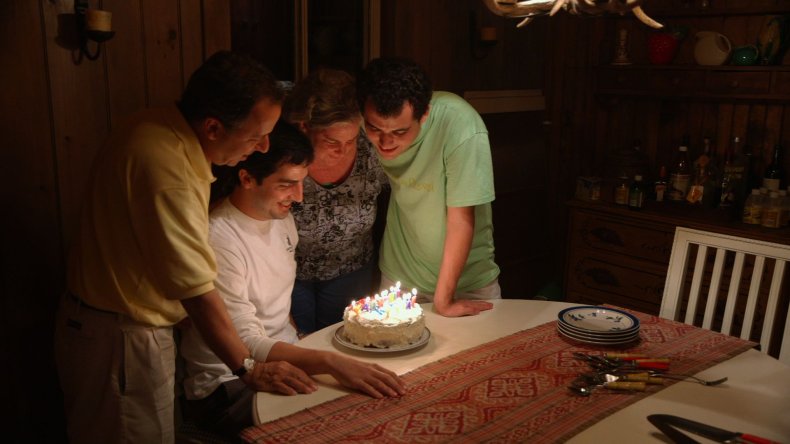 Life, Animated was filmed three years ago now just as Owen was beginning to live an independent life and move into his own home. How are you all doing now?
Suskind: When the movie's over, life will go on just the way it was before. He has struggles and he has joys. He continues to develop greater independence. I read something recently that the parents of a special-needs child never really have an empty nest. Owen's living on his own and working, but there's still a lot of interaction that I have with him and his case managers. He hasn't met another girl yet, but he's giving it his best try.
Cornelia, the Affordable Care Act has been beneficial to people with special needs. Are you worried about it being repealed under President Trump?
Suskind: I have huge concerns about the repeal of the Affordable Care Act. Families of special needs children have benefited hugely in terms of early intervention, diagnosis and detection, and affordable coverage. I'm watching very closely and doing whatever I can to advocate for families with special needs. It's going to have a devastating effect.
And beyond that, there's the Individuals with Disabilities Education Act (I.D.E.A.), which they're talking about chipping away at. Elizabeth DeVos is a nightmare in terms of public education.
Related: Oscar Nominee Naomie Harris on Importance of 'Moonlight' and Researching Crack Addiction
As the mother of a special-needs child, what did you think when you saw the video of Trump apparently mocking a disabled journalist?
Suskind: I've become incredibly enraged, disgusted and embarrassed that the president of our nation could even think about acting that way. We have come such a long way in this country toward inclusion and acceptance. I really worry that the clock is being turned back in so many ways. Behaviorally, making it OK to make fun of someone else—it's beyond comprehension that this could be the leader of our country. People take their signals from leaders…of course, not everyone, but for the small percentage of people who will [take signals from Trump], it's devastating.
Williams: The atmosphere, the disrespect, the mocking of people with disabilities that President Trump has shown is really disgraceful. It contributes to an environment that is terrible for people like Owen. Owen was bullied in school. To encourage that kind of behavior is disgraceful. This film is exactly the opposite—it speaks to inclusion.
Finally, would you be open to a sequel following Owen in a different stage of his life in future?
Suskind: It's very funny. Owen will say: "Mom, when Roger makes the next movie about me…"
Williams: The wonderful thing about being a documentary filmmaker is you get to explore different worlds and then you move on. I'm already hard at work on my next film. This film I hand over to the Suskinds, to autism organizations, to anyone to use as an [educational] tool.
Life, Animated is available on iTunes.