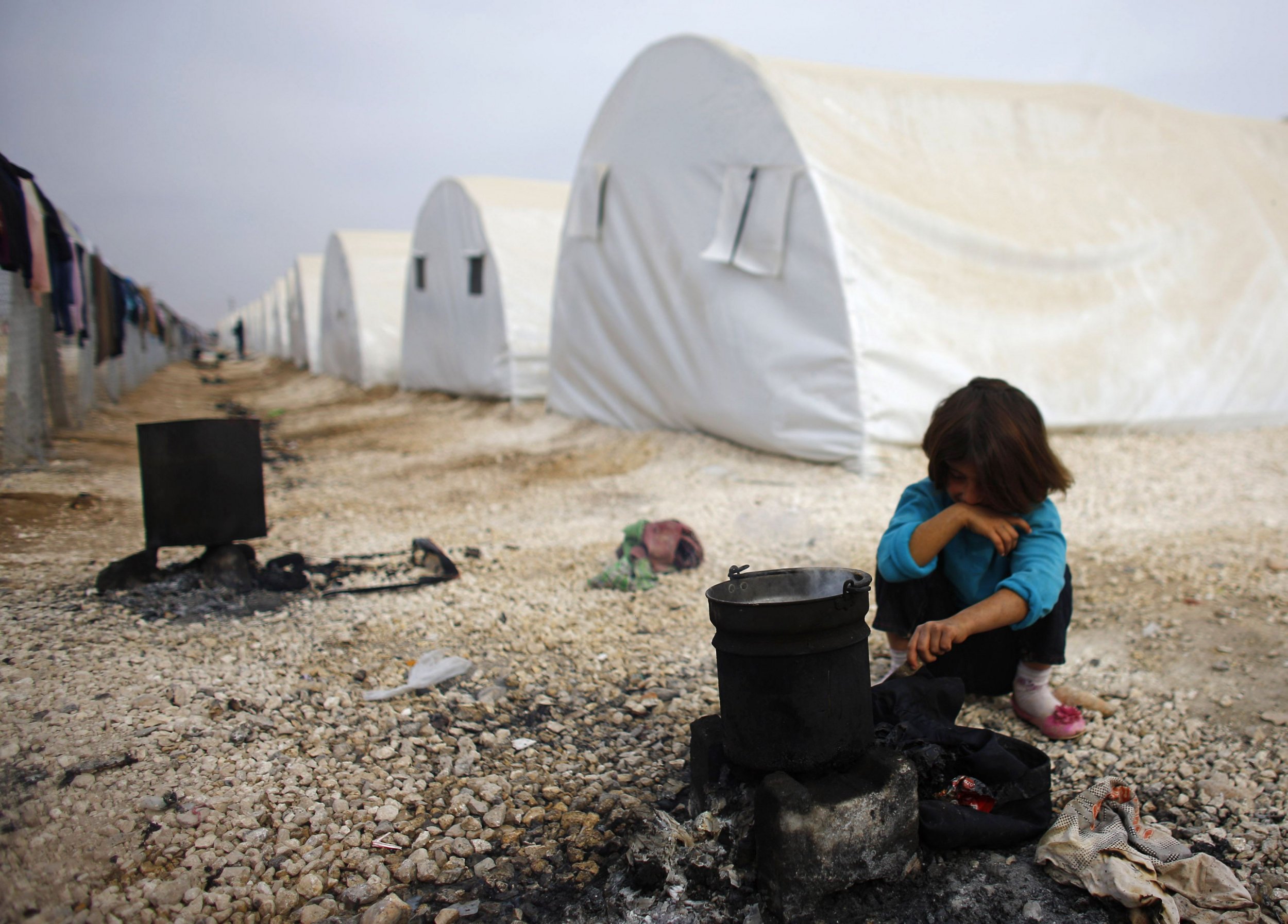 As many as 4 million people in developing countries die every year from illnesses caused by smoke and other pollutants that fill their homes every time they fire up the stove to cook a meal for their families.
Diplomats, U.S. government officials, manufacturers and advocates gathered at a New York conference on Thursday to come up with ways to reduce that number.
Radha Muthiah, executive director of the Global Alliance for Clean Cookstoves, called the pollution, which is caused by using solid fuels like wood, coal, charcoal and dung, the "silent killer." Women and children are most at risk.
Nearly half the world's population, 3 billion people, uses polluting stoves to cook every day, and household air pollution is the fourth biggest health risk in developing countries, after heart disease, stroke and chronic obstructive pulmonary disease.
"In some parts of the world, especially where I come from, in Ghana, in Africa, across the continent as a whole, the way we go about our cooking also affects the way in which we live our lives and the impact on the environment and on our economies," Hanna Tetteh, Ghana's minister of foreign affairs and regional integration, said during a panel discussion at the World Clean Cookstove conference.
Although there are no standards in place yet that define what a "clean" cookstove is, some of the models on display at the conference were stoves that use alternatives to solid fuel, including ethanol gel—a kerosene replacement designed to reduce spilling—fuel pellets and liquefied petroleum gas cylinders. Using solar power to fuel stoves is another option.
Cleaner cookstoves also mean changing the way people cook their food, the Global Alliance for Clean Cookstoves says.
The alliance was launched by former secretary of state Hillary Clinton in 2010. The two-day conference in New York saw a number of investments and grants announced to get more households to use clean cooking.
"It's a very big problem, and it's one that we can tackle," Gina McCarthy, administrator of the Environmental Protection Agency (EPA), told Newsweek on Thursday. Several U.S. government agencies, including the EPA and the Department of Energy, are testing stoves and working on technology, she said.
China and India have some of the highest death rates from household air pollution, according to figures from the alliance. About 45 percent of China's population relies on solid fuels, leading to more than 1 million deaths a year. In India, 63 percent of the population relies on solid fuel, which also accounts for more than 1 million yearly deaths. In Uganda, 97 percent of people rely on solid fuels, and 13,000 die from related diseases annually.
Women and children can spend up to five hours a day collecting fuel for cooking, according to the alliance. It is a physically demanding and time-consuming task, and their safety is also at risk. It can lead to lung cancer, heart disease, stroke and pneumonia, according to the World Health Organization.
In 2013, 11.7 million stoves were distributed in seven countries by partners of the alliance. The group is aiming to have 100 million homes adopt clean cooking by 2020.