The Real Threat Facing Europe Isn't Russian Troops. It's Oligarchs | Opinion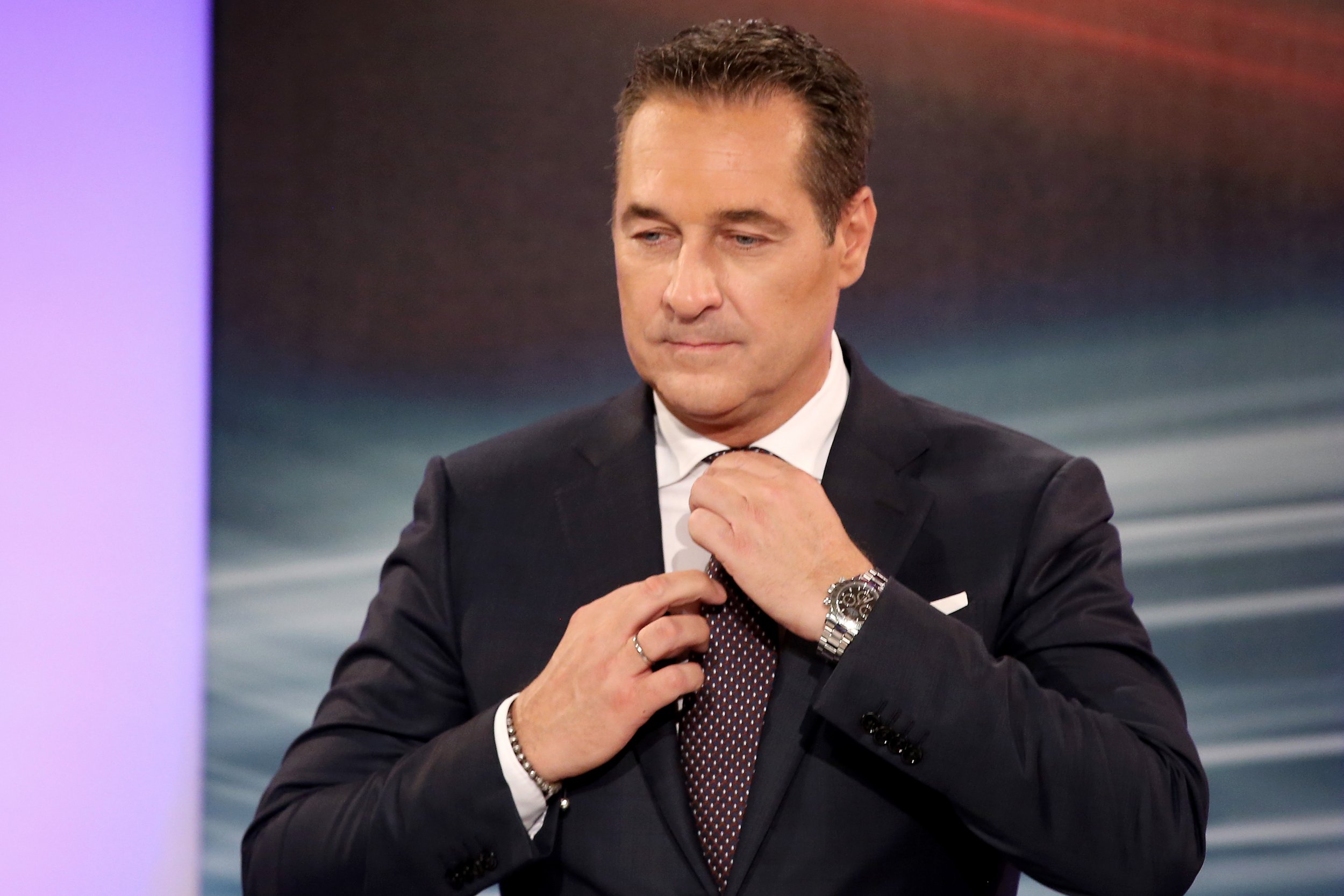 The greatest threat to Europe today is not a Russian land invasion of the Baltic states, nor is it a terrorist attack on a major European city. While these are genuine threats that need to be deterred and prevented, Europe's existential threat is a matter of governance. It is the threat of the corrupt "oligarchization" of European politics.
The dramatic revelation of a secretly-recorded video of Austrian Vice Chancellor Heinz-Christian Strache agreeing to implement various corrupt schemes with the purported niece of a Russian oligarch in Ibiza has shocked the conscience of Europe's political establishment. However, these revelations should not come as a surprise to anyone because they are emblematic of a much broader trend of corrupt oligarchization sweeping across the continent.
This wider phenomenon defies easy categorization and does not neatly fit into the narrative of left vs. right or populist outsiders vs. establishment politicians. In Romania, for example, the ruling Social Democratic Party (PSD) is guilty of carrying out the same sort of democratic erosion as Mr. Strache's far-right Austrian People's Party (ÖVP), though it is an establishment party on the left. In Moldova, the ruling "pro-Western" Democratic Party (PDM) is as guilty of perpetuating a corrupt, oligarchic system as its pro-Russian rivals.
The commonality among these parties is their strategic use of corruption to concentrate economic resources and political power in the hands of regime-friendly oligarchs. While all three countries can be considered democratic – at least for now – corrupt oligarchization poses the threat of authoritarian resurgence over the long run. This is Europe's true existential threat.
The frontlines of today's struggle against corrupt oligarchy are found mostly in Europe's east—in countries like Ukraine, Georgia, and Armenia. Here, defenders of democratic institutions routinely clash with corrupt, oligarchic forces—both at the ballot box and as part of a broader struggle for the hearts and minds of citizens.
Georgia's Rose Revolution, Ukraine's Revolution of Dignity, and Armenia's Velvet Revolution were all spontaneous revolutionary uprisings against corrupt oligarchies. And as any visitor to Tbilisi, Kyiv, or Yerevan knows, the political struggles spawned by these revolutions did not stop when the protestors on the streets went home, but rather continue in the corridors of power to this very day.
One of the biggest mistakes Western analysts often make, however, is assuming that corrupt oligarchy is a phenomenon somehow compartmentalized in Eastern Europe. If any country defines the problem, it is Hungary, which is located in the heart of Europe.
Under the leadership of Prime Minister Viktor Orbán, Hungary's ruling party has concentrated power over the last two decades by gradually yet systematically dismantling democratic checks and balances. This political attack on democratic institutions was only possible thanks to the concentration of economic resources in the hands of a small group of oligarchs personally tied to Mr. Orbán.
Through preferential government contracts, Orbán's cronies amassed enormous resources. The resulting economic windfalls enabled them to buy up television channels and newspapers, leading to a virtual monopoly on major media in the hands of regime-friendly oligarchs. This media empire not only provided the ruling Fidesz party with a huge political advantage over its rivals but crucially it also kept stories about government corruption out of the mainstream media. At the same time, Mr. Orbán was gradually able to stack the courts and law enforcement bodies with trusted loyalists, ensuring favorable treatment for his oligarch friends.
While Hungary's process of corrupt oligarchization is perhaps the most extreme outside of Russia, the recent scandal in Austria shows that West European countries are not immune. Scandals with Denmark's Danske Bank and Germany's Deutsche Bank show just how porous Western financial institutions are to corrupt, oligarchic influence. Russian President Vladimir Putin's cultivation of Mr. Strache and Mr. Orbán also demonstrates how corrupt oligarchization is not just a governance problem but also part of a larger geopolitical competition in which Russia and China have leaned in to support budding oligarchic forces across Europe.
Fortunately, a popular European backlash against oligarchic corruption has also been building. Slovakia recently elected anti-corruption crusader as president, North Macedonia swept aside an oligarchic regime, and millions of demonstrators have collectively poured into the streets of Bratislava, Bucharest, and Belgrade to demand an end to oligarchic corruption. They need our support because theirs is a struggle for the heart and soul of Europe.
Michael Carpenter is senior director of the Penn Biden Center for Diplomacy and Global Engagement and senior fellow with the Atlantic Council.
The views expressed in this article are the author's own.​​​​​