Straight A's and NCAAs: Allie Ostrander Is America's Next Running Phenom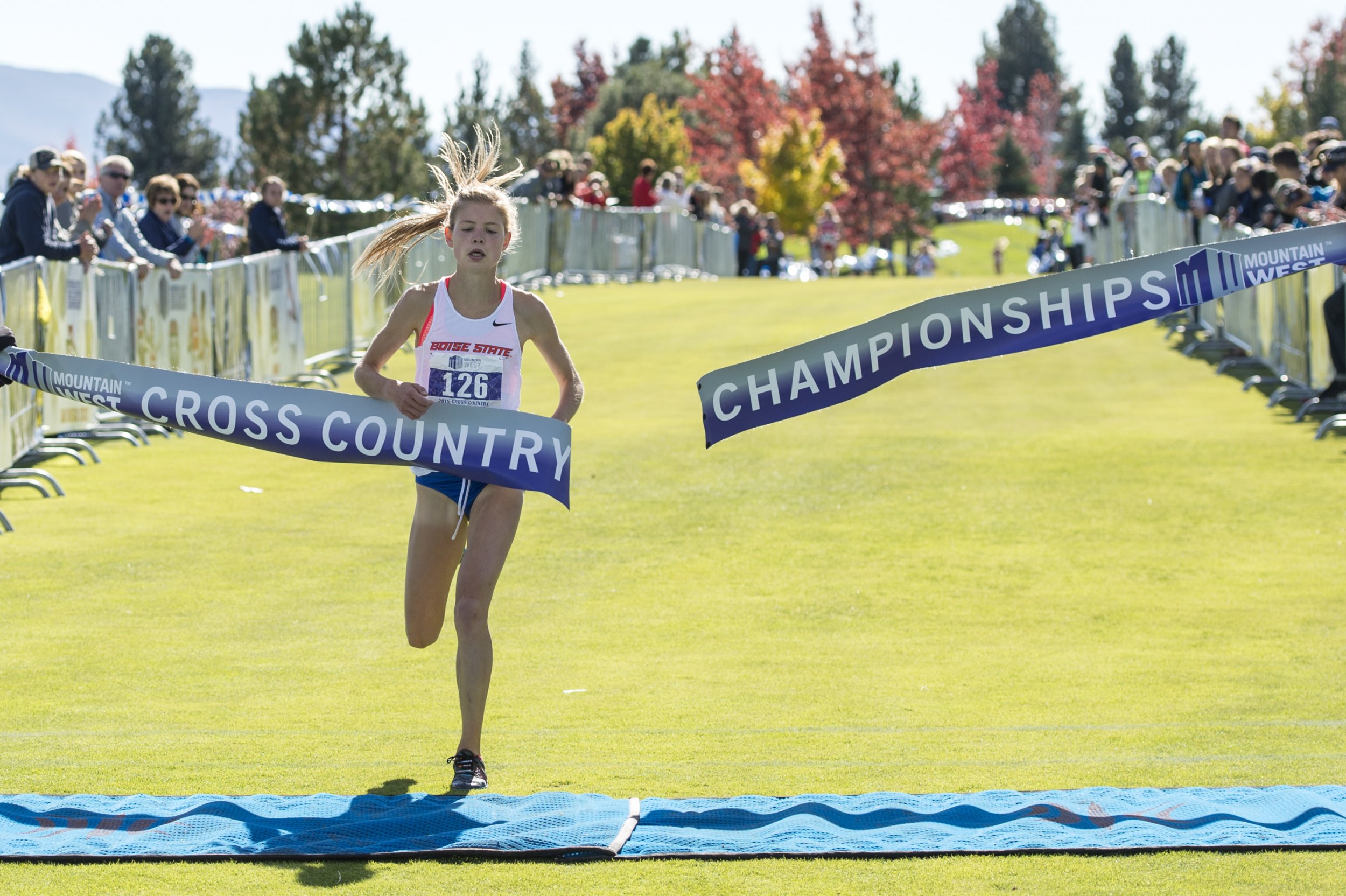 With her time of 15:21.85, Boise State freshman Allie Ostrander had just marked her collegiate track debut by running the fastest indoor 5K this year. By doing so, the 19-year-old pixie from Soldotna, Alaska, had also qualified for the U.S. Olympic Trials. Moments later, Ostrander's coach, Corey Ihmels, approached her with a grin on his face, "Well, Allie," he said, standing just off the boards at the meet in Seattle on January 29, "you're going to have to make a decision."
American distance running's latest ingenue grinned back at Ihmels. She understood the dilemma to which he referred. A chance to make the U.S. Olympic team will await her in the early days of July in Eugene, Oregon. To attend, Ostrander will have to miss the annual 4th of July Mount Marathon Race in Seward, Alaska, an event that, while dire for most, is dear to her. "When we recruited Allie, she told me that she still wanted to be able to run Mount Marathon every summer," says Ihmels, a former six-time All-American distance runner at Iowa State. "And I was like, 'Yeah, sure. No problem.' Then I saw a movie about the race ("3,022 ft.") and I thought, Oh, my God."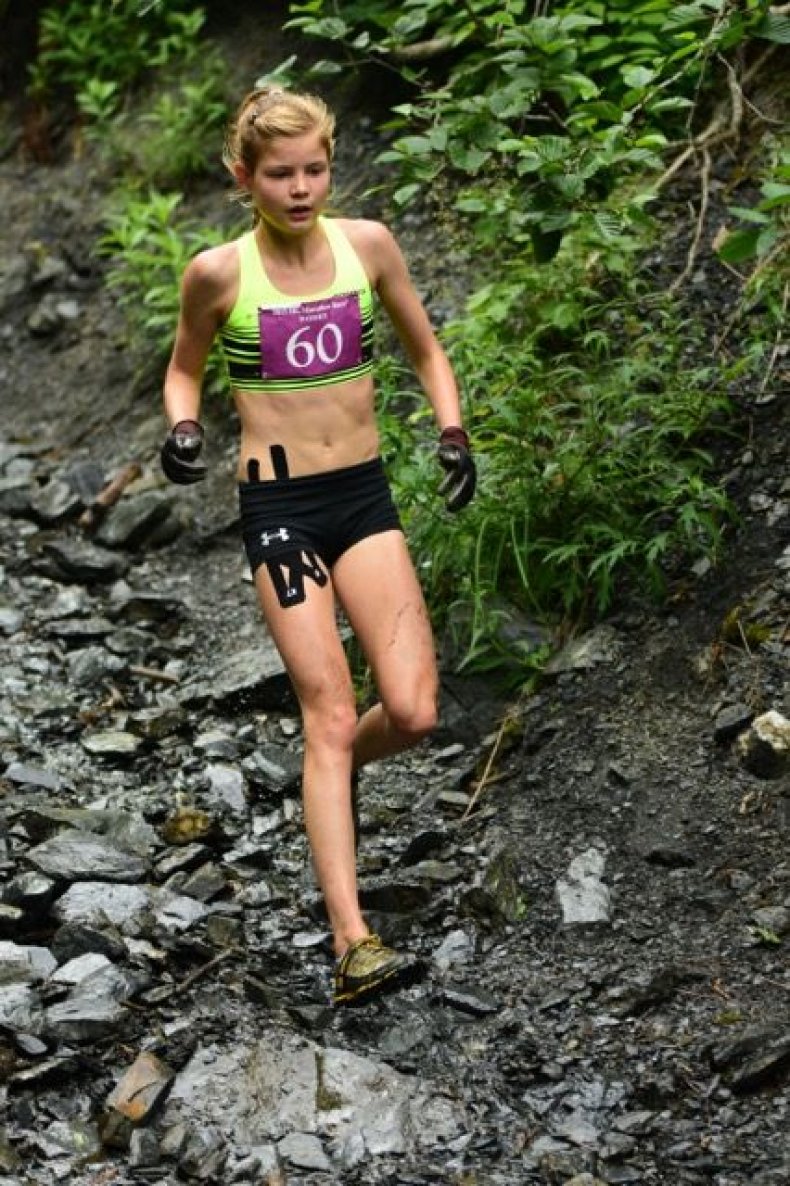 The Mount Marathon Race, which is a 5K ("Marathon" is the name of the peak), is to your local fun run what Alaska's Iditarod is to a sleigh ride. The mountain, which looms over the town of Seward, Alaska, has an elevation of 3,022 feet. Each Independence Day since 1907, runners have been clambering to its summit—two and a half times the height of the Empire State Building—at the expense of their lungs, and then running, sliding and tumbling down its face at the expense of their joints and bones. Mount Marathon promises all the mayhem and danger of Mad Max: Fury Road without any of the petroleum-based propulsion.
Four years ago, a 62-year-old man, Michael LeMaitre, died while attempting the Mount Marathon, the nation's second-oldest footrace, after the Boston Marathon (est. 1904). To be precise, LeMaitre disappeared and has never been found. He is presumed dead.
Standing perhaps an inch over five feet tall, Ostrander will never overtake Mount Marathon in height. However, among iconic figures in running that came to maturation on the Kenai Peninsula, she is fast closing the gap in stature. Last November, Ostrander placed second at the NCAA Cross Country Championships, losing by five seconds to Notre Dame senior Molly Seidel.
This weekend in Birmingham, Alabama, Ostrander will compete in both the 3,000 and the 5,000 meter runs at the NCAA Indoor Championships. Seidel will be slightly favored in both events, while the diminutive Ostrander hopes to be the first freshman to win an NCAA title in either race. "People are surprised at the success Allie has had so quickly," says Ihmels, who is in his third year at Boise State. "I'm not that surprised. Allie is a special talent."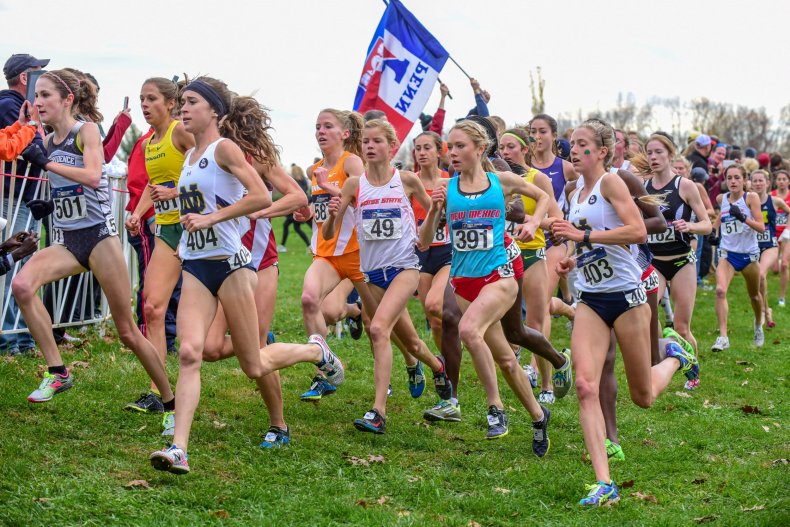 Ostrander was a 10-time state champion in track and cross country at Kenai High School. She shattered state records in the 1600 and 3200 (the latter by :24 as a junior, only to break that by 0:14 the next year, running a 9:59.33), and also won the Nike High School Cross Country National Championship in 2015. Folks in the Land of the Midnight Sun revere her as a favorite daughter; however, for her numerous conquests of Mount Marathon. It is a race measured not in minutes and seconds, but in courage and determination. "If you are going to be in Seward, Alaska, on the 4th of July," says her mother, Terry, a seven-time finisher, "you definitely want to run that race. But you may never want to try it again."
Between the ages of 12 and 17, Ostrander won the junior edition of Mount Marathon, which goes halfway up the shale-faced peak, six consecutive years. In her final race as a junior, in 2014, Ostrander not only beat all of the boys—a first in the race's history—but her time of 28:54 destroyed the existing junior record—hers—by 98 seconds. "Mount Marathon is an integral part of Alaskan life," sasy Ostrander, "and just a 4th of July tradition in our family. My mom and dad and my older sister (Taylor, a senior distance runner at Willamette University in Oregon) have all run it multiple times."
Last July 4, Ostrander made her debut in the senior division, racing to the summit and back while putting a promising Olympic and professional future at risk. She finished second to a 28-year-old Swede, Emilie Forsberg, the world's top professional trail runner. Still, Ostrander's time of 50:28 would have broken the course's 25-year-old record if not for Forsberg (whose ran a 47:48). "Allie loves Mount Marathon, it's part of who she is," says Ihmels, a personable former sub-four minute miler. "To take that away from her would be just silly. When you have a thoroughbred, you have to let it run."
With her slight frame, fair features and feathery voice, Ostrander exudes a Tinkerbell vibe. Beneath that fairy tale veneer is a young woman of insuperable ambition. "Allie got a 'B' in keyboarding [typing] in third grade and she was devastated," says her mom, Terry. "She was angry about it. It was hilarious."
"We bought her a software program so that she could practice at home," says her father, Paul. "We told her that Harvard probably wouldn't care about her third-grade B in typing."
It was the last grade below a B that Ostrander, a co-valedictorian at Kenai High School, ever received. "I'm not surprised by that," says Ihmels. "Last semester, one of her professors told our academic adviser that she is the best student he's ever had."
Among varsity athletes? "No," said Ihmels. "Ever."
Ostrander, whose Alaska home is a 54-hour drive from the Boise State campus, is also a bucker of trends. Whereas recent high school distance running phenoms such as Mary Cain of New York and Alexa Ephraimson of Washington signed with Nike and turned pro directly out of high school, Ostrander chose to compete at the collegiate level. And in an age where pre-adolescent and teenage athletes are encouraged to specialize in one sport, the nation's top high school runner, who stands 5'1" and weighs in the neighborhood of 100 pounds, spent last winter as the point guard on the Kenai High basketball team.
"When 'Peanut' was a sophomore, her parents and I had a conversation," says her former basketball coach, Stacia Rustad, "I told them, 'I'm scared to death she's gonna get hurt.' Paul said, 'We appreciate your concern. Our daughter wants to play basketball.'"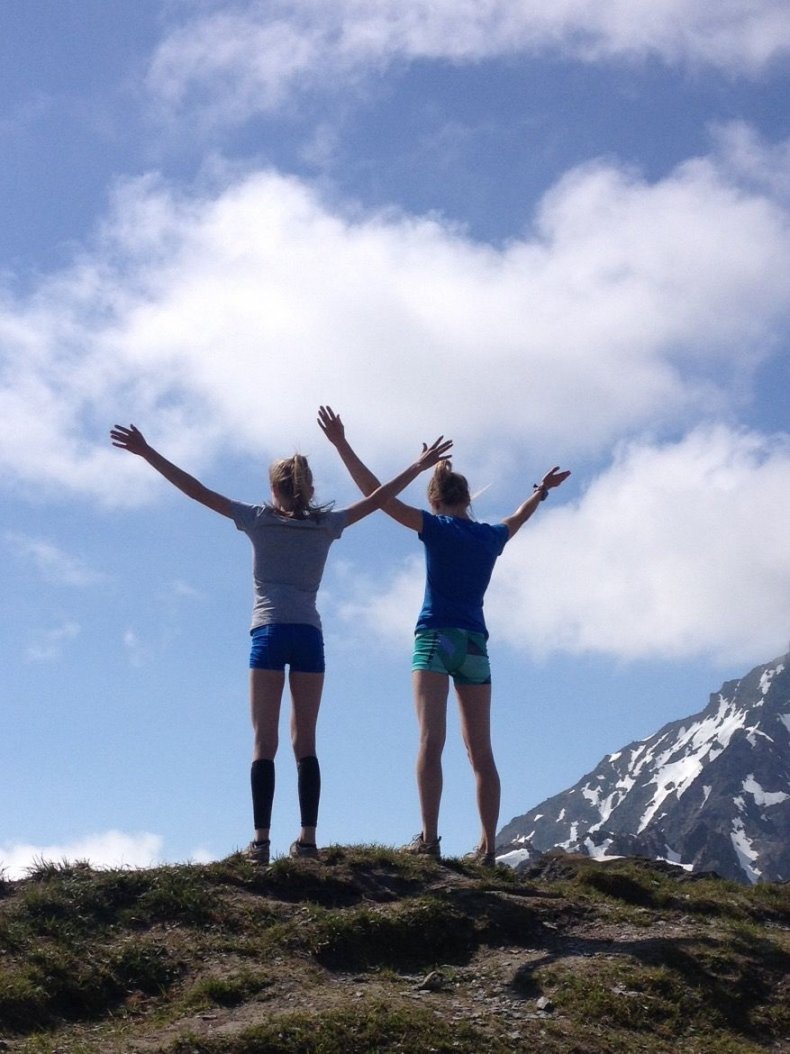 Three years later, Peanut, a two-year starter at point guard, hit the game-winning 3-pointer in the regional final against Kodiak High with two seconds left. "Peanut was the smallest girl in our league, but she made first team all-region," says Rustad. "I used to make her guard the opposing team's best guard, which was usually at least a six-inch mismatch. She'd just say, 'I got it, Coach.'"
Ihmels insists that he is still just getting to know his protege, but that he and his assistant coaches are amused by the contrast between her unassuming presence and her Terminator mentality. "Allie showed up for a practice about a month into the school year last fall," says Ihmels. "She asked, 'So when does the hard stuff begin?'We just laughed. 'Allie, this is the hard stuff.'"
Ostrander's interests are manifold—she loves to cook—but she has fallen head over spikes for distance running. "It's such a mentally and physically challenging sports," says Ostrander, who finds the foothills near Boise State campus to be her sanctuary. "It's such a metaphor for life."
Meanwhile, the doll-sized freshman All-American keeps taking aim at straight A's and the NCAAs. "My toughest classes right now are Chemistry 112 and English 112," says Ostrander. "I like English but I cannot deal with poems. I don't understand why it takes five stanzas to express yourself. I'm a person who likes to get to the point of things."
Undoubtedly. And to reach every summit, no matter how high. "Yeah, I'm a little disappointed that I won't be running Mount Marathon this July," Ostrander says. "But as long as I get to run in the Olympic Trials, I think that's a fair tradeoff."