Straight Outta Leningrad: Putin Says Streetfights Taught Him How to Tackle ISIS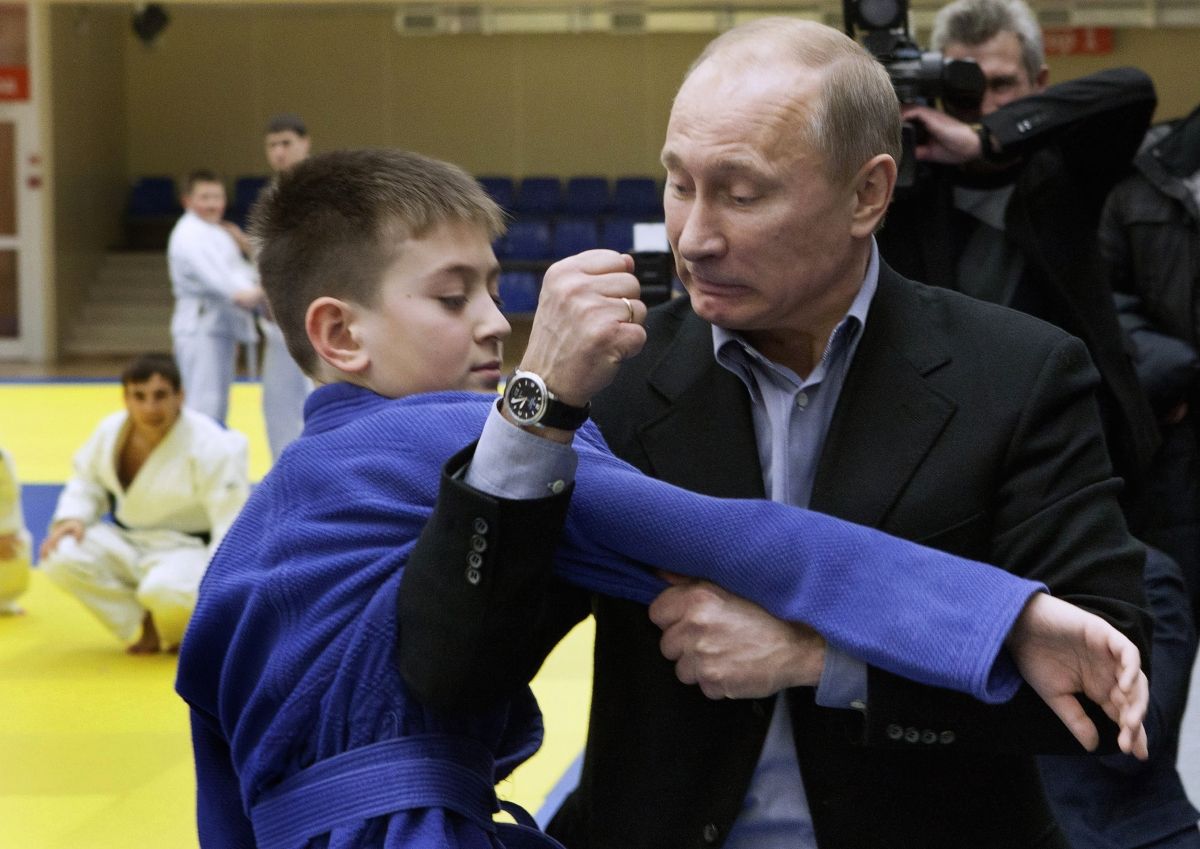 Russian President Vladimir Putin has provided a rare glimpse into his life as a young man growing up in Soviet Leningrad (now called St. Petersburg), while making it clear that his teenage years prepared him for fighting the Islamic State militant group.
"Fifty years ago, the streets of Leningrad taught me one rule: if a fight is inevitable you have to strike first," Putin told journalists on Thursday at the annual Valdai summit in Sochi, in answer to a question about Russia's airstrike campaign in Syria.
The Russian leader, who turned 63 earlier this month, didn't come from a wealthy background, according to the official bio on his website — in which Putin describes how, "We lived simple — cabbage soup, cutlets, pancakes." He also says that he began learning judo from a young age and having trained in the martial arts since childhood, he continues to practice to this day.
Speaking at the Valdai event, Putin explained that he considered the militant group, also known as ISIS, and other militant groups to pose a significant threat to Russia and—just as in a Leningrad street fight—he would rather strike first than wait for an attack from the group to take place on Russian soil.
"Our pilots certainly deserve all kinds of respect," Putin said, Russian business news channel RBC reports. "Our servicemen who are on the territory of Syria are, of course, fighting against terrorism and in this sense they are protecting the interests of the Syrian people, but not only that. Above all they are protecting the interests of Russia and the Russian people."
Putin pointed out that Russian operations in Syria had not yet reduced the threat of an attack against Russia. "It existed and continues to exist, unfortunately," he said.
The Russian president has said several times that ISIS has a large contingent of Russian nationals and Russian-speakers in its ranks. Recently he told Syrian President al-Bashar Assad that " at least 4,000" citizens of former Soviet Republics had joined the militant group.
However, despite these claims, Russian airstrikes in Syria have largely been targeting areas that are not occupied by the militant group. NATO and Western governments have questioned Russia's rationale for primarily hitting northwestern Syria, where groups such as the U.S.-backed Free Syrian Army, which is opposed to both ISIS and Moscow's ally Assad, are active. A Reuters analysis of Russian Ministry of Defense data revealed earlier this week that 80 percent of Russia's airstrikes have hit non-ISIS areas.