Gay Son of a 'Straight Pride' Rally Organizer is Working to Get Event Canceled
The openly gay son of a woman organizing a "straight pride" event in California says he is fighting to get her permit denied.
Mylinda Mason is one of the organizers of a straight pride rally being organized in Modesto at the end of August. Her son, Matthew Mason, says he will address the Modesto city council next week and ask for them to deny a rally permit. "We don't want hate in Modesto," he told the Modesto Bee. "I am making sure Modesto is not a place for hate speech."
Matthew, 28, is also helping to plan a candlelight vigil before the council meeting.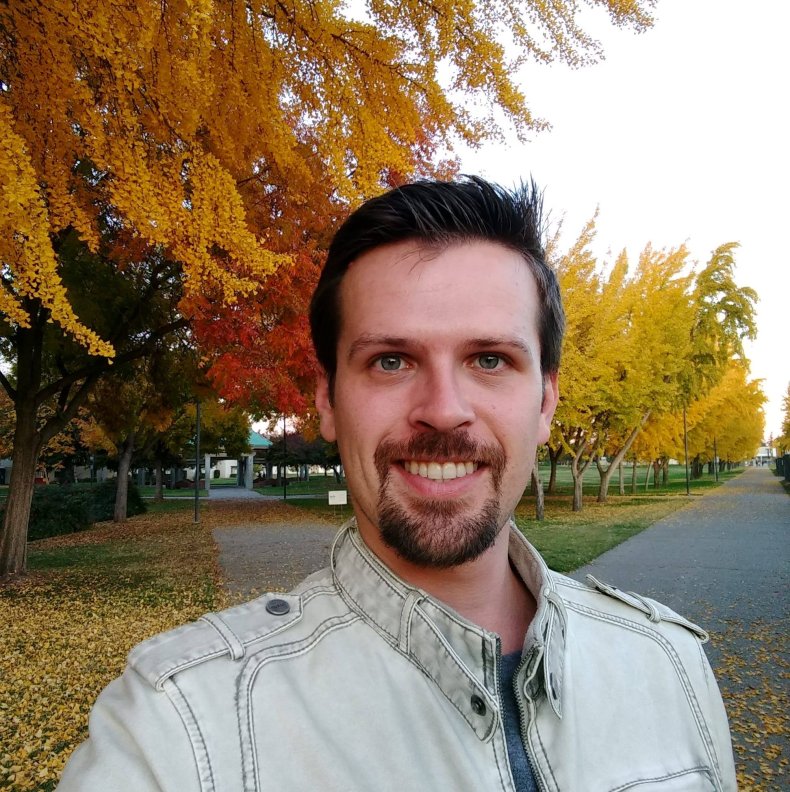 Paperwork has reportedly been submitted for a August 24 rally in Graceada Park's Mancini Bowl, which has a maximum capacity of 1,200.
Mason says he supports the First Amendment, but insists the permit should be denied because of the potential for violence. "They have the right to express their speech but not to incite violence."
On Friday, city spokesman Thomas Reeves said the council was still waiting to hear from organizers if they planned to have a parade as part of the event. He also clarified to the Bee that city staff, not the council, approves park reservations.
Rally organizers expect some 500 attendees but Matthew predicted the event, if it happens, "will have a small, pitiful turnout—they are a fringe group."
Matthew told the Bee that, after he came out at age 19, he was no longer welcome at home. But his mother insists neither she nor the other organizers are intolerant.
"We are not happy they are going to try to shut down our side and deny us peaceable assembly," Mylinda said. "It's obvious we have two opposing views. It's the other side that wants the opposing view shut down. It's not our side."
Mylinda said being estranged from her son is "heartbreaking."
"Any parent would feel this way."
She is working on the rally with chiropractor Don Grundmann, founder of the National Straight Pride Coalition, which states its mission as "preventing the current and future generations of all races and colors from being destroyed by the inherent malevolence of the Homosexual Movement."
Grundmann claims the local chapter of the Proud Boys accepted his invitation to attend the rally. But representatives of the group told the Bee in an email that they have no plans to attend.
The email claimed that, while Proud Boys are mostly Christian men, the organization is "multiracial and also [has] homosexual members."
Reports of the Modesto event follows news of a similar "straight pride parade" set to take place in Boston on August 31.