Strange Alliances Lead U.S. to Support and Sabotage Iranian Proxies on Same Day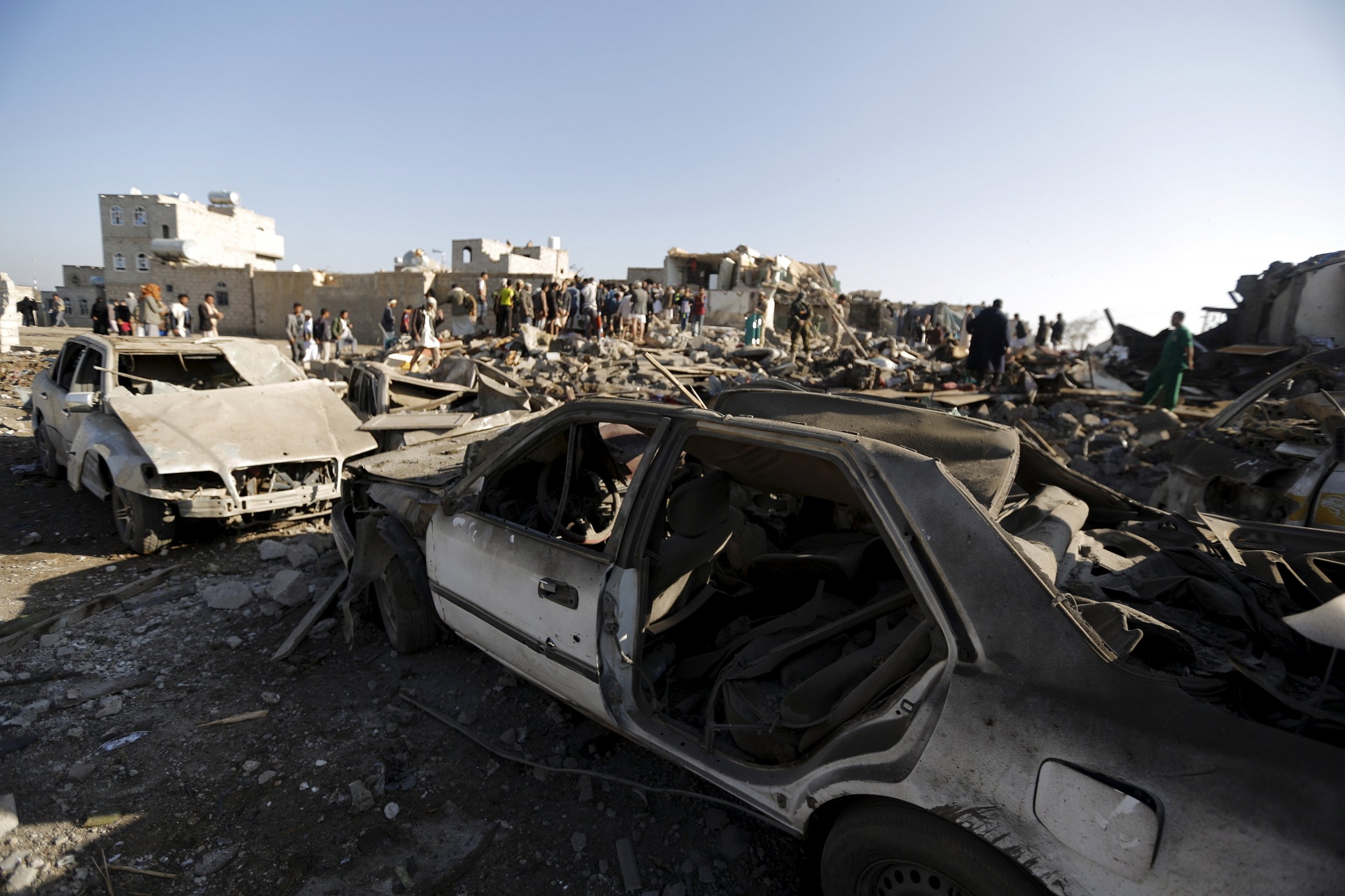 The United States' cobweb of alliances in the Middle East yesterday forced Washington into the difficult position of supporting an air strike campaign on Iranian-backed rebels in Yemen while working with Iranian-backed militias in Iraq by launching air strikes on the city of Tikrit, just days before a deadline on a nuclear deal with Tehran passes.
With secretary of state John Kerry locked in negotiations with Iran's foreign minister, Washington initiated its first airstrikes against ISIS in support of Iranian-backed Shia militias. But later in the day the White House also announced that it would be providing intelligence and logistical support to a Saudi-led coalition against the Shia Houthi rebels in Yemen as they advanced on president Abd Rabbuh Mansur Hadi's southern stronghold of Aden. Iran condemned the Saudi-led coalition and demanded an immediate halt to the airstrikes.
"In support of [Gulf Cooperation Council] actions to defend against Houthi violence, President Obama has authorised the provision of logistical and intelligence support to GCC-led military operations," said the statement released by the White House last night in relation to the military operation in Yemen.
"While U.S. forces are not taking direct military action in Yemen in support of this effort, we are establishing a Joint Planning Cell with Saudi Arabia to coordinate U.S. military and intelligence support."
The Saudi campaign, entitled Operation Storm of Resolve, includes nine other countries and the coalition launched air strikes on Houthi positions last night with the aim of moving to "protect the legitimate government of Yemen from falling".
In Iraq, as the 30,000-strong Iraqi offensive on Tikrit - the majority of which are members of Shia militias - stalled due to ISIS ordnance in the city, Baghdad called for U.S. air strikes to accelerate the recapture of former Iraqi dictator Saddam Hussein's hometown.
Washington subsequently moved from the sidelines directly into the battle for the city, which lies 160km (100 miles) north of the capital, Baghdad, without mentioning the involvement of Iran on the ground. Iran's shadowy former spymaster Qassem Soleimani had been sent in to personally oversee the operation against ISIS.
Despite the U.S. aiding Baghdad and Tehran's operation on Tikrit for the first time, Iranian foreign minister Mohammad Javad Zarif turned his attention to the military operation in Yemen. "The Saudi-led air strikes should stop immediately and it is against Yemen's sovereignty," Zarif was quoted by the Iranian Student News Agency as saying, without directly mentioning Washington's role. "We will make all efforts to control the crisis in Yemen."
Washington's contrasting moves for and against Iranian interests come against the backdrop of nuclear talks in the Swiss city of Lausanne between Tehran and six world powers, including the U.S. represented by secretary of state John Kerry, which aim for a political agreement to be outlined in principle by March 31 and a full deal agreed by June 30.
Max Abrahms, professor of political science at Northeastern University and member at the Council on Foreign Relations, says that Washington's actions towards Iran, in the different arenas in which their interests meet, are muddled.
"I think that the U.S. position towards Iran is highly confused and conflicted. Washington seems to have a different position towards Iran depending on policy domain," he says. "In the area of nuclear negotiations, we are clearly in favour of them. We appreciate Iranian support in Syria, we are uncertain about Iranian support in Iraq and we are opposed to Iranian involvement in Yemen."
"A microcosm of the confusion is Tikrit, where Iranians were taking the lead on the ground then we said that we would supply air support if the Iranians retrenched. So now we are in the state where we have air power at the expense of ground power."
Another result of Washington's complex labyrinth of Middle Eastern relations is that they are supporting the offensive against ISIS in Iraq but are backing an air campaign against the Houthis who are themselves being targeted by ISIS in the country. The radical Sunni Islamist group claimed responsibility for multiple bomb blasts on two mosques predominantly used by Houthis in the capital, Sana'a, last week, leaving at least 137 people dead.
Since last summer, Yemen has been embroiled in an ongoing power struggle after Houthi rebels took control of the capital city in September last year before seizing control of the presidential palace in February, causing deposed president Abd-Rabbu Mansour Hadi to flee to the port city of Aden, pronouncing it the "temporary capital of Yemen until Sanaa is liberated".
Conflicting reports emerged yesterday about Hadi's whereabouts, with some claiming he fled the port city by boat. It is now believed that he has arrived in the Saudi capital, Riyadh, according to reports by Saudi state television channel Al Akhbariya.