The Strange Case of Glenn Greenwald vs. Sunday Times, Explained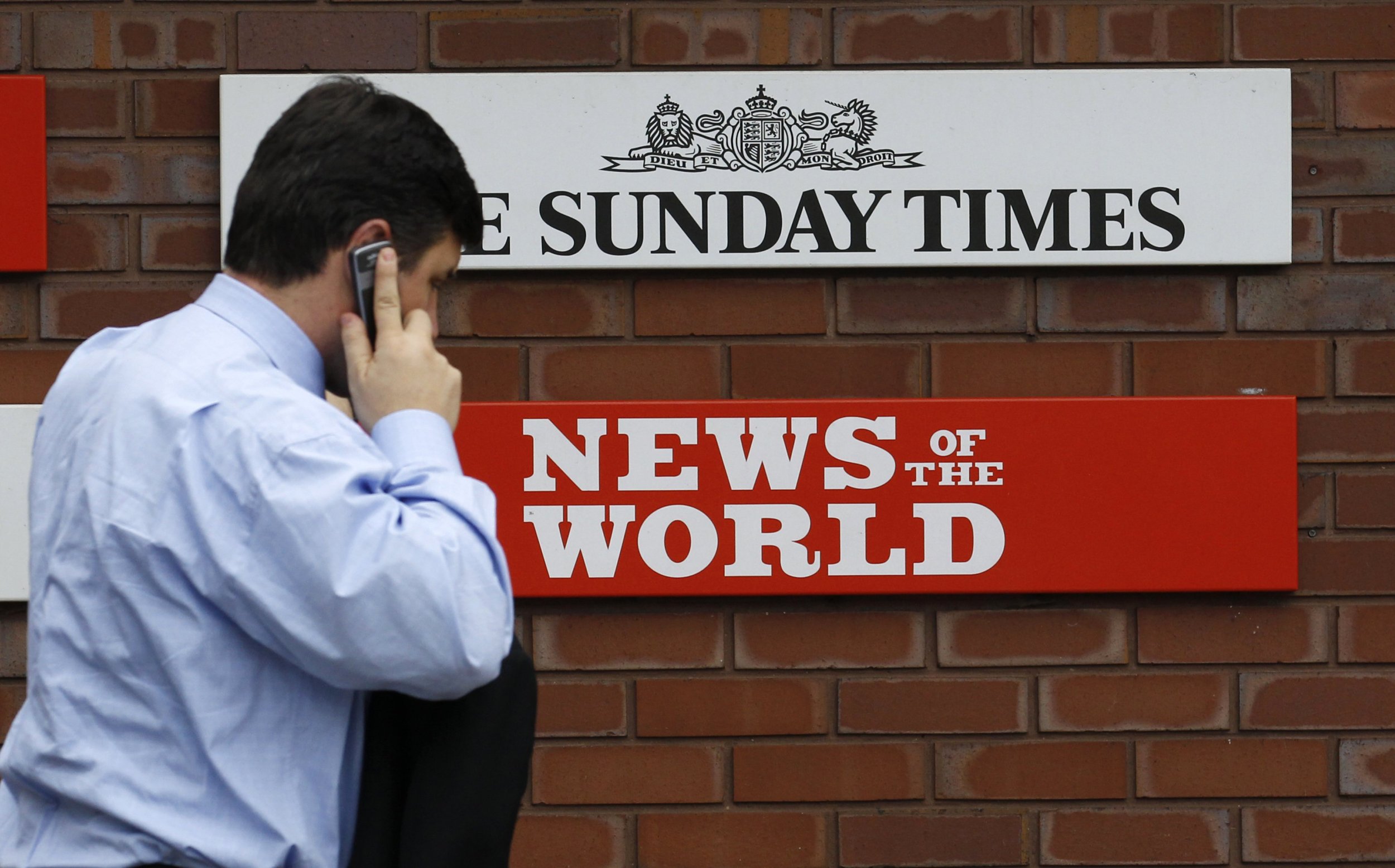 British newspaper The Sunday Times is frantically spinning its wheels after publishing a front-page "scoop" alleging that Russian and Chinese spies have accessed Edward Snowden's classified files. Meanwhile, Intercept reporter/part-time dog rescuer Glenn Greenwald is on a mission to debunk the story and shame every journalist involved with it.
What's going on? Why is everybody so riled up about this report? We explain.
Why is Glenn Greenwald mad at The Sunday Times?
The furor stems from a June 13 front-page story in The Sunday Times, which claimed that Russians and Chinese "have cracked the top-secret cache of files stolen by the fugitive US whistleblower Edward Snowden, forcing MI6 to pull agents out of live operations in hostile countries."
As Greenwald points out, the sole basis for this "scoop" lies in quotes from British officials granted full anonymity by the newspaper. As a journalism practice, anonymous sources are controversial even when used in moderation (and not as the primary source for a contentious story like this one). The fact that these are government officials being quoted gives it an uneasy tint: What are these sources' motives? And why aren't they held accountable for their words?
The Times's story goes on to accuse Snowden of having "blood on his hands." But there's no evidence to support that vague claim. As Greenwald said in a CNN interview, "That journalist is a liar who's doing nothing but writing down what his government friends tell him to and then giving them anonymity to protect it."
Please slow down. Who is Glenn Greenwald?
Glenn Greenwald is a national security reporter/blogger and an editor at The Intercept, the Pierre Omidyar-owned publication he helped launch to continue reporting on National Security Agency revelations.
You probably know him from his previous gig at The Guardian, where Greenwald played a pivotal role in bringing Snowden's classified documents to public attention. Or, if you happen to live in the middle of the Rio de Janeiro rain forest, you might know him from the barks and growls emanating from his growing kingdom of rescue dogs.
Two of Greenwald's favorite activities seem to be (a) endlessly railing against corrupt institutions with authoritarian power and (b) Twitter. So naturally he's been tweeting a bit about this Sunday Times affair (and, in media critic fashion, criticizing the journalists going along with it):
Anything else suspicious about the Sunday Times story?
Sure! For one thing, details have been quietly disappearing from the online edition of the story. As The Guardian points out, the piece initially contained details about Greenwald's partner, David Miranda, being caught with "highly classified" documents while returning from a trip to visit Snowden in Moscow. Greenwald says Miranda never went to Moscow or met Snowden.
That detail vanished from the piece without a correction, though a Sunday Times representative later acknowledged the error and says there will be a correction in next week's print edition.
But Edward Snowden does have blood on his hands! He spilled government secrets.
Those two claims are not the same thing; the term "blood on his hands" implies that Snowden endangered lives rather than merely hurting government credibility. And even an official in Prime Minister David Cameron's office says there's "no evidence of anyone being harmed."
Is The Sunday Times defending its story?
Sort of. Sunday Times correspondent Tom Harper appeared on CNN in a very strange interview defending the piece. Harper repeatedly stated that "we just publish what we believe to be the position of the British government at the moment," and at one point he seemed to concede the lack of evidence backing up the piece:
CNN/Howell: "So essentially you're reporting what the government is saying, but as far as evidence to substantiate it, you're not really able to explain that at this point?"

Sunday Times/Harper: "No."
Here's the clip:
At least The Sunday Times is taking Greenwald's criticisms in stride. Right?
Well, no. In fact, the British newspaper has threatened legal action against Greenwald and The Intercept for violating copyright by publishing an image of the Sunday Times's front page
Clearly, The Intercept has blood on its hands.