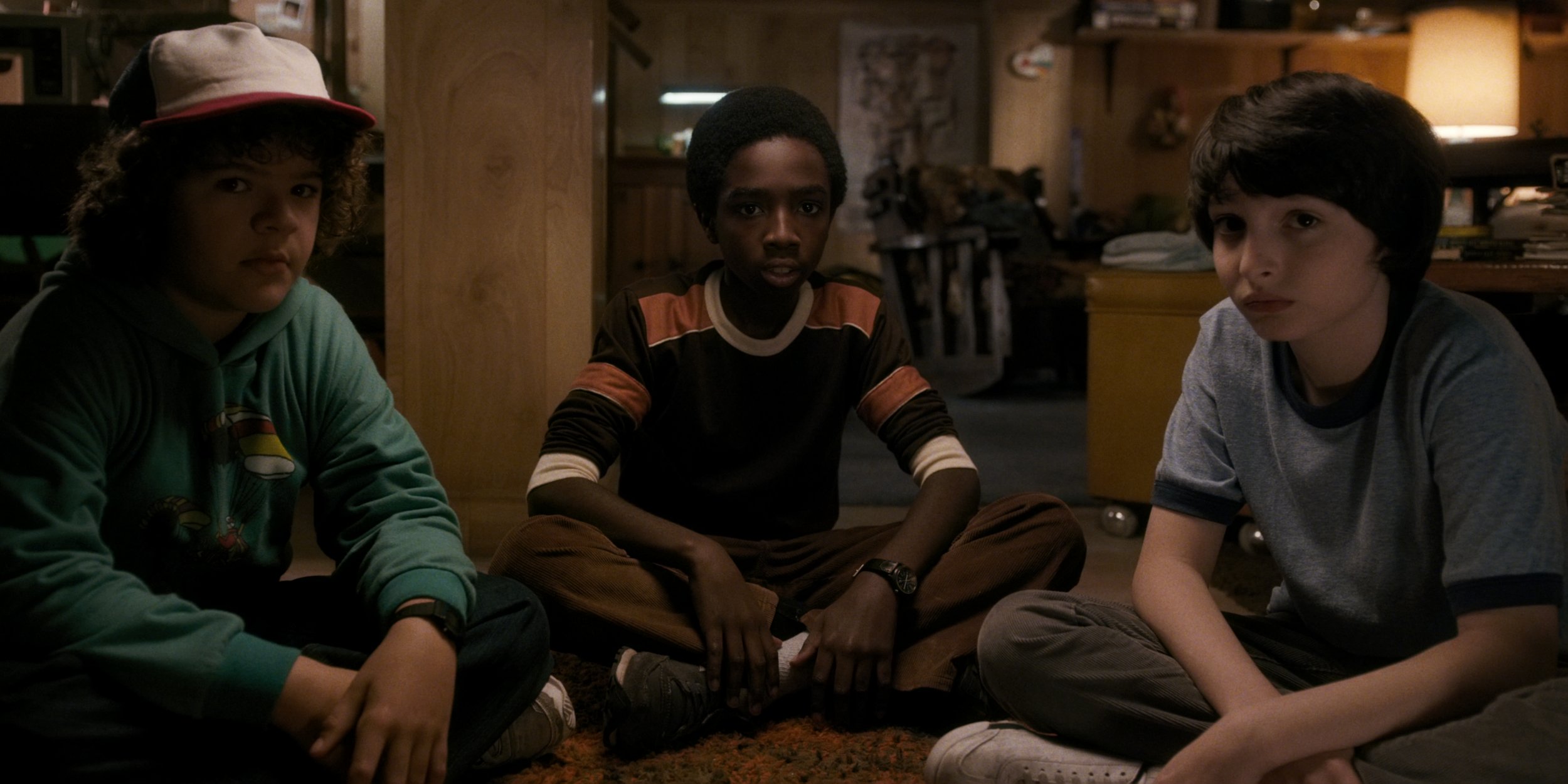 Netflix's Stranger Things has emerged as the surprise hit of the summer with its throwback to the Spielberg-esque sci-fi and Carpenter-esque horror of the '80s, as well as an inescapably catchy soundtrack that has earned acclaim in its own right. But the U.S. Department of Energy is keen for you to know they really aren't as bad as they seem.
For the uninitiated (and, really, what are you waiting for?), the eight-part miniseries—created by Matt and Ross Duffer—stars Winona Ryder as a mother desperately trying to find her missing son Will Byers, who, it turns out, has been abducted by an otherworldly creature that lurks in a parallel reality to Earth. Behind the paranormal occurrence is a shadowy operation being run out of a government laboratory overseen by the Department of Energy. Covert agents, led by the sinister Dr. Brenner (played by Matthew Modine), try to keep a lid on the escalating situation at all costs but face unlikely opposition from Will's Goonies -like gang of friends trying to find him.
The Department of Energy is a very real government body, but it is not harboring any hellish monsters, so you can breathe a sigh of relief.
In a blog post titled "What Stranger Things Didn't Get Quite-So-Right About the Energy Department," the Department of Energy does its best to separate fact from fiction following its portrayal in the Netflix show. (I don't recall the FBI ever attempting to distance itself from The X-Files, so perhaps the Energy Department doth protest too much? Where are you hiding the monsters?)
Despite saying he "really enjoyed" Stranger Things, Paul Lester, a spokesperson for the Energy Department, insisted "we don't mess with monsters," nor has it tapped into a real-life Upside Down (the scary parallel universe in the show). "While the Energy Department doesn't chart parallel universes, it does help power the exploration of new worlds. We're talking outer space … for instance, the Energy Department makes nuclear batteries called Multi-Mission Radioisotope Thermoelectric Generators for NASA," said Lester.
And far from the sinister Dr. Brenner, Lester says, the Energy Department's team of scientists are "among the brightest people in the world" who do extremely important work for the safety of U.S. citizens, such as creating "new technologies that help prevent terrorists from getting their hands on nuclear materials." They aren't all men, either—as depicted in Stranger Things, he contends.
Finally, and this isn't actually related to the Energy Department, Lester points out that lights cannot, in fact, be powered by "monsters or other lifeforms." In the show, Ryder's character Joyce Byers tries to communicate with her son through fairy lights in her home, believing he is causing them to flicker.
"This probably isn't a shocker, but electric current actually powers Christmas lights, not monsters or other lifeforms," says Lester. "Christmas light bulbs illuminate when electricity travels through a closed circuit, passing over a filament, causing it to glow brightly." And that is your science lesson for today, folks.
If that hasn't sucked all the fun out of Stranger Things for you, then you'll be pleased to know that a second season of the acclaimed drama could be on the way.
Netflix CEO Reed Hastings told The Guardian last week the streaming giant "would be dumb not to" renew the series for a second run. (The first season certainly left things open-ended.)