'Stranger Things' Writers Reveal the Fate of Dustin's Turtle, Yertle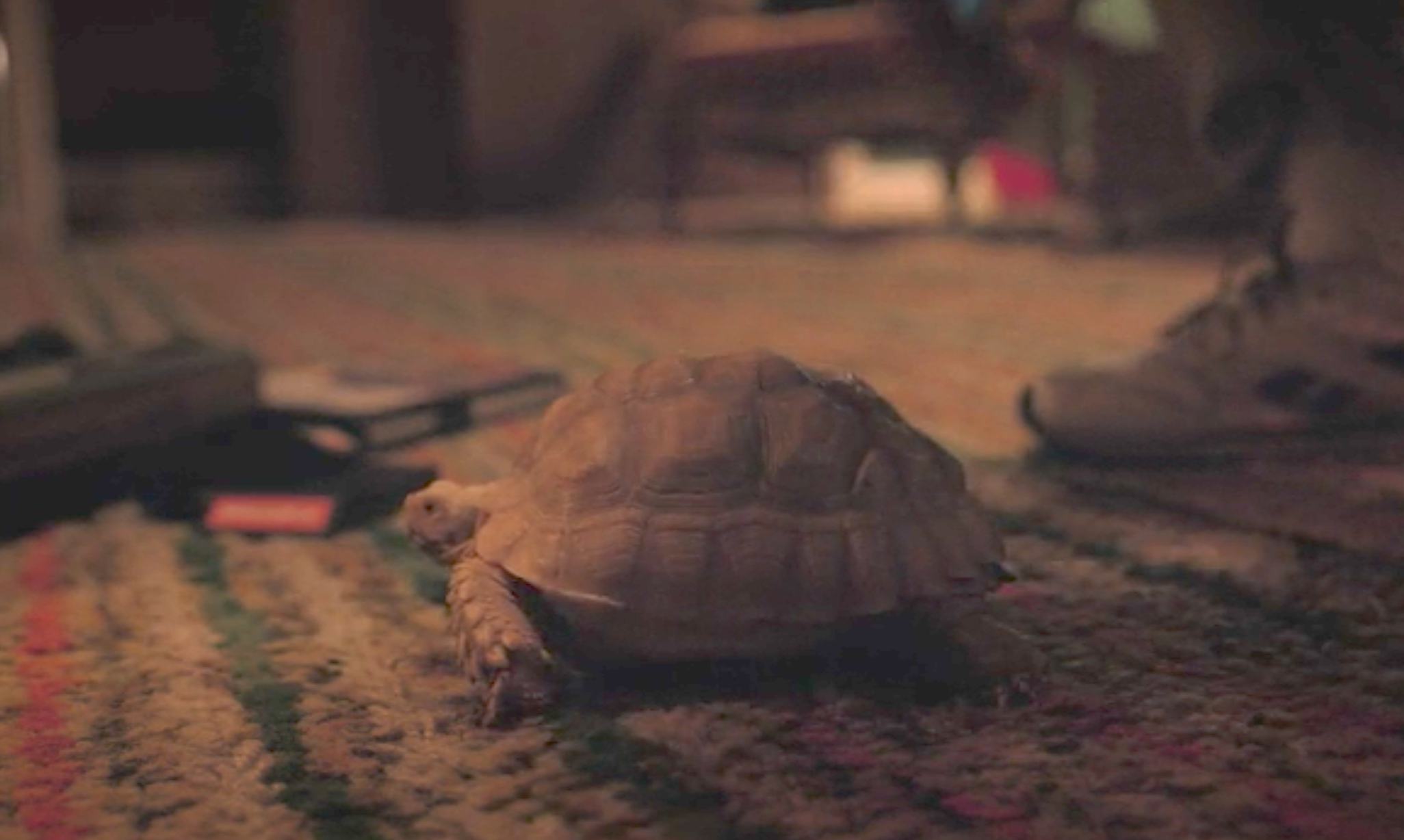 Spoiler alert: Save this for later if you haven't seen episode 3 of Stranger Things 2.
Stranger Things left several unanswered questions at the end of the second season, but the most pressing query on fans' minds was: What happened to Yertle, Dustin's pet turtle!? If you're not sure who that is, rewatch the beginning of episode 3, "The Pollywog." Dustin, who's committed to bad decisions this season, displaces his pet turtle from its tank in order to make room for his new slimy friend, Dart. "Sorry, Yertle, temporary eviction," Dustin said, before placing him on the floor of his bedroom.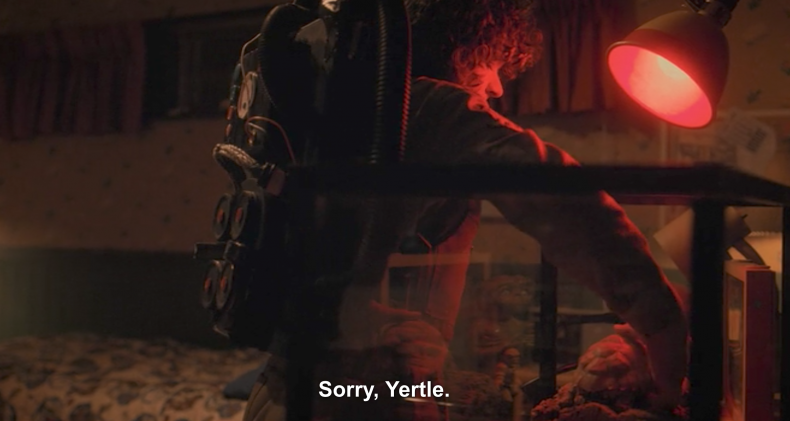 That was the last glimpse of poor Yertle, unceremoniously ejected from his habitat. Worse, in episode five, Dart morphs into a baby Demogorgon (surprising no one but Dustin) and murders Dustin's cat, Mews. Yet still no mention of Yertle! Did that poor homeless turtle make it out of that room alive or not? It was a real Barb-like situation, and fans on Reddit and Twitter were calling for #JusticeForYertle.
Well, everyone can breathe a deep sigh of relief, because the official Stranger Things writer's room tweeted out an answer on Wednesday: Yertle is safe. (Or Yurtle, as the tweet spells his name, but the Dr. Seuss namesake is spelled with an "e.")
"Yurtle the Turtle is safe," the tweet reads. "He's here with me. We're scrolling through Twitter together. He's trolling cyber-bullies. It's a great time."
Oh, thank god. After Mews, Dustin and his mom have had enough traumatic pet deaths for a lifetime. Hopefully, Dustin treats Yertle with more respect in season 3, perhaps even a redemption arc.
Next big question is: What happened to the Byers' dog? Remember how Will and Joyce had one last year? We saw said dog eating Christmas ham in the Season 1 finale, so we know he or she survived the first Demogorgon attack. Did Dart get the dog, too? Did the dog simply die from negligence? The writers had an answer for that:
Apparently, the dog is no fun for the rest of the actors to work with. "He's coming by later, maybe," the Stranger Things writers wrote, replying to a fan, "but he's got his own thing going on. They're not really friends outside of set." C'mon, dog! Be professional!