Millie Bobby Brown Makes It Rain Eggos with Unbelievable 'Stranger Things' Rap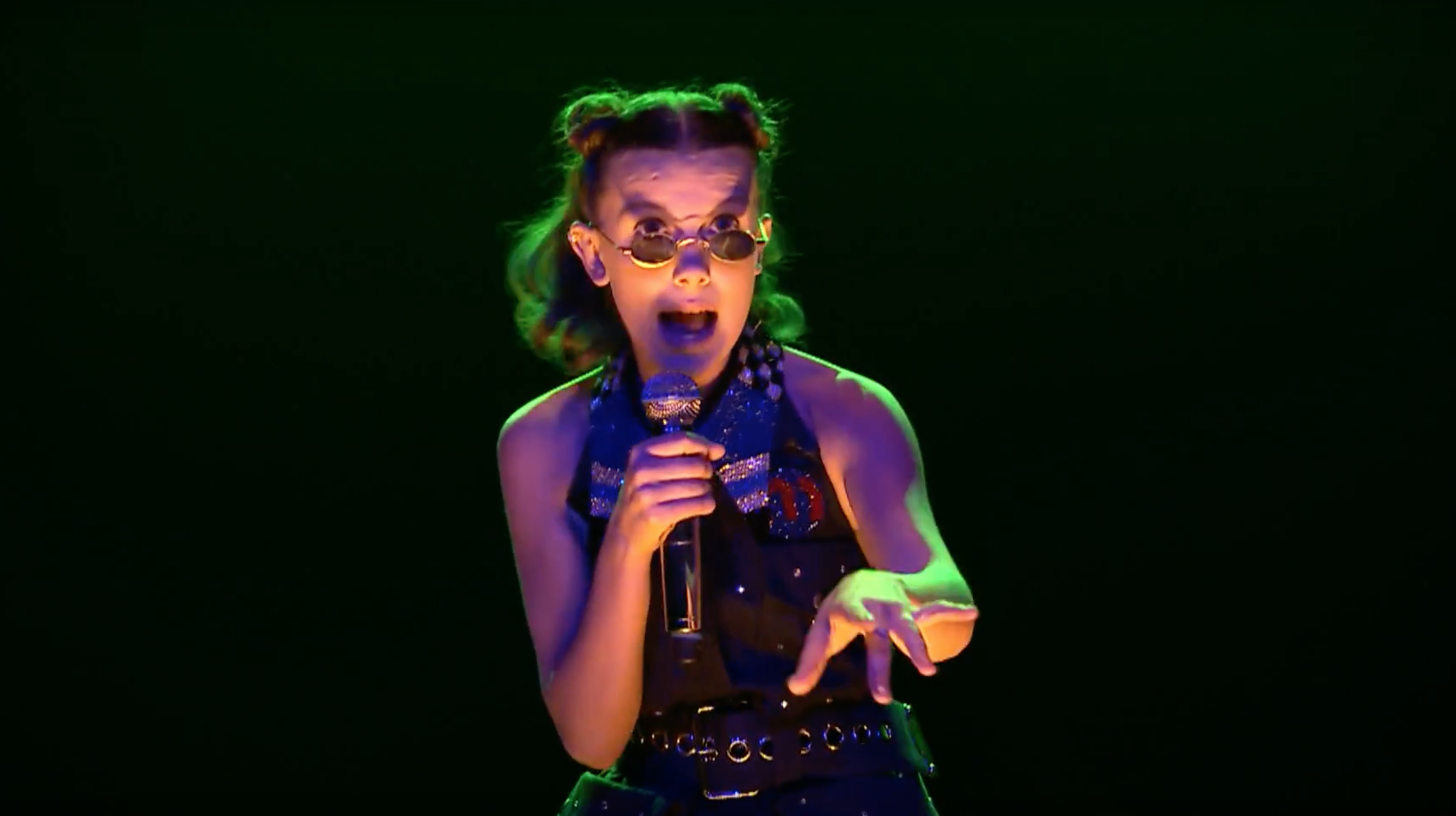 Warning: What you are about to see may leave you feeling very confused. Millie Bobby Brown, the 13-year-old actress who plays Eleven on Stranger Things, is a fairly capable rapper, and that's fantastic. On the other hand, it's extremely odd to hear this young teen girl pitch her voice up to hit the "ooo" in "news" just so.
Brown performed her Stranger Things Season 1 recap rap on Tuesday night's episode of The Tonight Show Starring Jimmy Fallon. For anyone who forgot what happened in the first Stranger Things season, the lyrics are actually a fairly useful reference. Brown touches on all the main characters and plot points, from "Willy Will" disappearing to Joyce's Christmas-tree-light habit. And, of course, Barb's disappearance and Eleven's love for Eggo waffles.
But honestly, it's hard to pay attention to the lyrics when Brown is spitting the words lightning quick, hitting almost every beat perfectly. The song has a distinct "Bad and Boujee" feel to it, with Brown rapping "bad news when you see that bloody nose," to finish off the song. No, Brown is not quite on Migos level (yet), but we can say with certainty she's at least surpassed Iggy Azalea. Brown sold it with the look, too: black jumpsuit, small round sunglasses and Ariana Grande hair buns. She ended the rap with a well-deserved mic drop, and Fallon made it rain with a stack of Eggo waffles.
Dedicated fans won't be surprised by Brown's hidden talent. When she was on Fallon in 2016, she rapped Nicki Minaj's famous verse from Kanye West's "Monster." She killed it.
Is it possible for this girl to get any cooler? If she decides she's had enough of acting, Brown should rest easy knowing she has a future in hip-hop. Perhaps Stranger Things creators, Matt and Ross Duffer, should work this skill into Eleven's character in Season 3. She already has the slicked-back hair and the leather jacket. The Demogorgon wouldn't know what hit it.