Stranger Things Season 2: 8-Bit Mobile Game Lets Players Explore Mysteries as Chief Hopper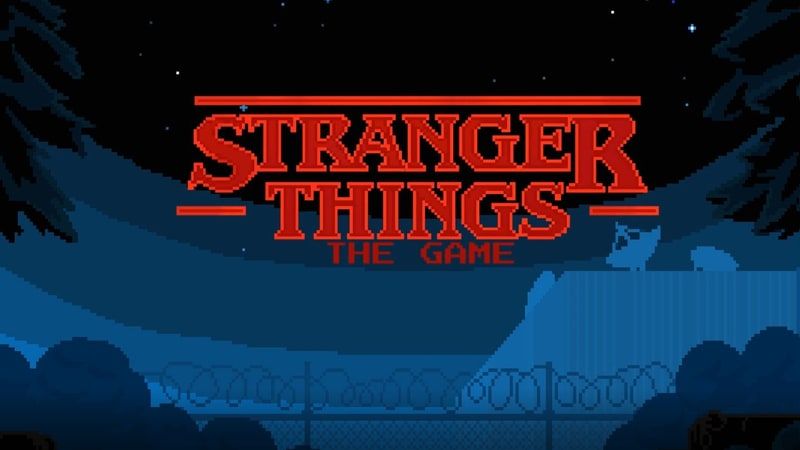 Netflix's Stranger Things is a hodgepodge of arbitrary 1980s references and tropes from Steven Spielberg movies, so it makes sense that its Season 2 promotional package includes an 8-bit, vaguely retro-looking mobile game.
Luckily for fans of Eleven and other memorable characters like Grizzled Cop and the Several Boys on Bikes, Stranger Things: The Game, released Wednesday, doesn't have any in-app purchases or hidden fees. Much like the Netflix show, the mobile game is designed primarily for players who didn't grow up in the 1980s but appreciate the era of after-school specials via pop culture.
The game, designed by BonusXP, Inc., offers two playable settings from the start. "Normal" is a little less challenging, but recommended if you are "new to pixely adventuring." However if you're a person who, say, actually grew up in the '80s playing NES games, you'll play in "Classic" mode. The game, sticking with Stranger Things' bizarre, detached tone, proclaims "Classic" mode, "like 1984 hard." Is that an Orwell reference? Unclear.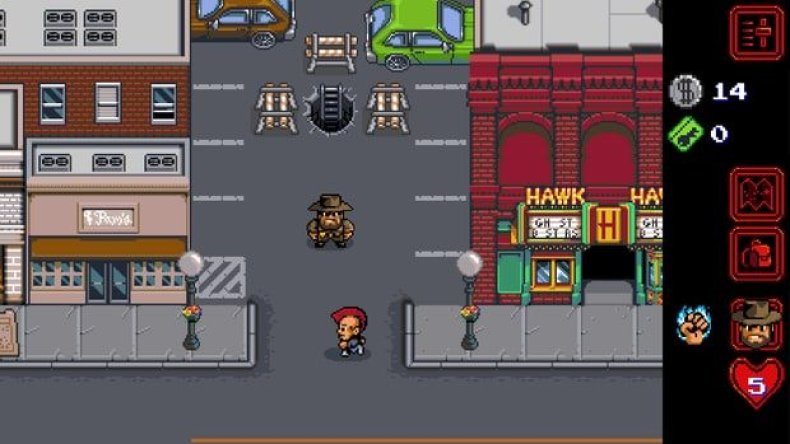 The game starts you off playing as Hopper, aka Grizzled Cop. You wake up standing next to your pixelated bed in full uniform, your depressing apartment's grime obvious even in 8-bit form. The game even includes pixelated dirty laundry which you, Hopper the Grizzled Cop, have strewn about your living space, probably in a fit of rage brought on by the fact that you're an underpaid police officer in a 1980s town plagued by faceless demons. "Some kids are missing," your assistant Flo tells you on your landline. "It's that one kid and his friends," she adds, winking at both 8-bit Hopper and you, the player. That one kid and his friends, indeed. It's those familiar characters we all know and love, and they're, well, at it again.
Outside your apartment, Powell, another cop, tells you to drive your police car to Hawkins National Laboratory. When you point and click your cruiser, the screen goes black. When the screen lights up again, you've apparently driven to the lab. Eerily, Powell has somehow beaten you to the lab on foot, and he's waiting outside to give you more instructions. He does not explain his speed.
The first few minutes of the game involves obtaining keycards from secret locations, completing puzzles, and punching lab employees until they disappear. Netflix's says that that later levels include activities such as collecting waffles, VHS tapes, and gnomes, adding characters to your party (including Nancy, who swings a baseball bat at enemies). Game completionists, Netflix teases, may just unlock scenes from Season 2, which premieres on the streaming service this Halloween.