Every drama needs a villain, and Stranger Things seems to already have one: a giant monster that's trying to take over the town of Hawkins. But that doesn't mean there isn't room for another to rise up and terrorize the town.
Fans think they've got it all figured out from close examination of the show's trailer, which they deduced shows Billy Hargrove on the side of evil, rather than facing the monster with the rest of the kids. Hargrove hasn't denied this theory, seemingly hinting those assumptions are accurate in a recent interview with Digital Spy.
Hargrove teased Billy could be associated with the "Big Bad" this season in the conversation, published Thursday. "The fans are going to get even more than they bargained for on that front, for this season," he said of Billy's involvement with the Upside Down.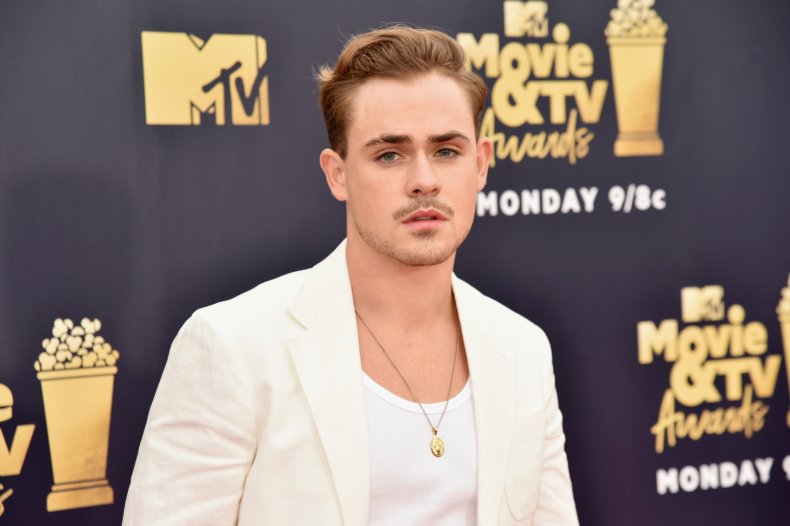 He also teased that Billy may take on some inhuman form, as he filmed with CGI, a technology that allows graphics to be computer generated onto a human form. "Certainly, at least for Billy this season, I had a lot of CGI tracking dots on me," Montgomery explained.
Montgomery stopped there, though. "You don't want it to be ruined, right?" he questioned. "Because then the whole surprise is gone."
It's not farfetched to say Billy has been some level of villain since his debut on the show in Season 2. He's not a warm, welcoming person, and tends to act like a bully. While Season 2 offered some insight into his less-than-perfect home life, it's still difficult to sympathize with his violent demeanor.
Stranger Things is one of the most anticipated releases of 2019 and all episodes of the season will premiere on Netflix July 4. Season 2 ended with Eleven seemingly sealing the mind flayer inside the Upside Down and closing the portal to the secret, eerie world. The Season 3 trailer, however, seemed to suggest the mind flayer may have actually been locked on the outside, and will seemingly continue to terrorize the people of Hawkins.
Natalia Dyer, who plays Nancy Wheeler on the show, told Newsweek the upcoming season is "definitely darker." "It definitely felt a lot bigger, which I guess is a natural progression in shows like this," she explained. "I'm personally really excited to see it because I do think it's gonna be pretty big."