'Stranger Things' Season 4 Part 2 Trailer: The 5 Biggest Reveals
Stranger Things Season 4 Part 2 is coming to Netflix on July 1, and the streamer has released an action-packed trailer full of hints at what's to come.
The Netflix trailer teases the final two epic episodes of Season 4, both of which run over 90 minutes. That is plenty of time for Eleven (played by Millie Bobby Brown) to take on Vecna—and also plenty of time for the rest of the characters to lose their lives in the Upside Down.
The Season 4 Part 2 promo certainly teases that we might lose some more characters, with Robin (Maya Hawke) telling Steve (Joe Keery), "it might not work out for us this time."
As for what else will happen, here are some big hints that the trailer drops.
"Running Up That Hill"
It is no surprise that the Stranger Things Season 4 Part 2 trailer features Kate Bush's "Running Up That Hill (A Deal With God)" prominently, after that song became the breakout star of the first part.
Its presence in this trailer, however, has led fans to wonder whether the lyrics might also hint at what's to come. The song sees Bush trying to make a deal with God to allow her to swap places with the man she is with so they better understand each other.
There are two ways this could apply to the last two episodes. Will Eleven make a deal with Vecna to swap places with her friends in the Upside Down? Or will she use her powers to inhabit Vecna's mind, much in the same way as he does with his victims.
Either way, "Running Up That Hill" is set to feature prominently in this season's final two episodes. In an Empire interview, Stranger Things creators The Duffer Brothers teased that the song has a "really special spot in the finale".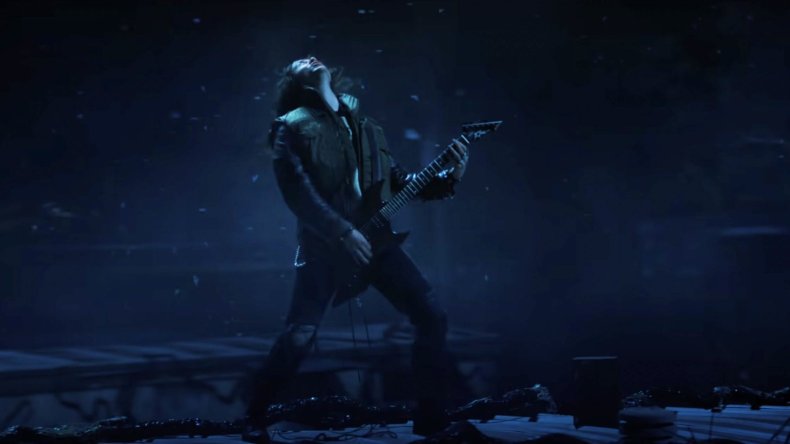 Eddie's Last Stand
If you were going do a dead pool for this season, Eddie Munson (Joseph Quinn) would be pretty near the top of the list of characters whose days might be numbered. His death would make a lot of sense for the show—he is a big enough character that his death would raise the stakes, but not so big that he is guaranteed to survive. Plus, having Eddie sacrifice himself for a town that hates him would be a neat dramatic arc for the character.
The trailer features a shot of Eddie shredding his guitar on the roof of the Upside Down version of his house—which seems like exactly the kind of thing you would decide to do if you knew your time was numbered.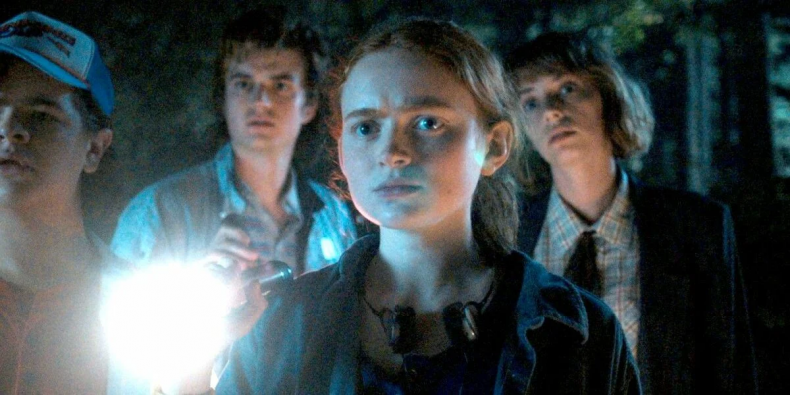 Max Is Back
Stranger Things may have ended on the cliffhanger of Max (Sadie Sink) in Vecna's clutches, but the trailer confirms that she escapes and is reunited with her friends.
We do not know how she escapes, but we do know that in letting her go, Vecna has made a huge error. After all, she now knows everything about his past, which should give her friends a big help in defeating him.
The gang certainly seem to be piecing things together. The trailer sees them return to the Creel house, while Robin is seen inside a version of the lab after Vecna massacred everyone there.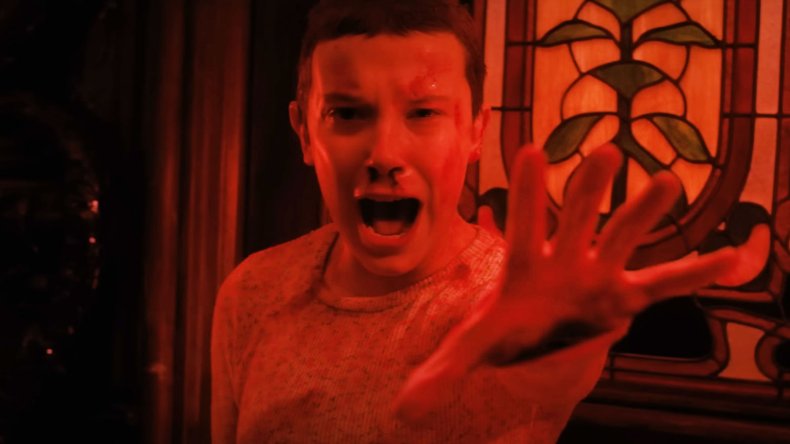 Eleven vs Vecna
Of course, the Stranger Things trailer gives us hints at what the whole season has been leading towards—the first confrontation between Eleven and Vecna since Eleven learned the truth about him in the lab.
Luckily for Eleven, the promo shows that she has her powers back in Season 4 Part 2. In one scene, for example, we see her cause an explosion on what looks like a military base. But will her powers be enough to beat the person whose blood gave her those powers in the first place?
Emotional Moments for Will
Millie Bobby Brown may have told Variety, "It's 2022 and we don't have to label things," but there are plenty of queer people who would appreciate if the show acknowledged that Will (Noah Schnapp) might be part of the LGBTQ+ community.
If the trailer is anything to go by, those fans might get their wish. In one scene, we see Will and Mike (Finn Wolfhard) having a heart to heart, after which they embrace. Could this be Will opening up about his feelings to the friend that many viewers believe he is in love with?