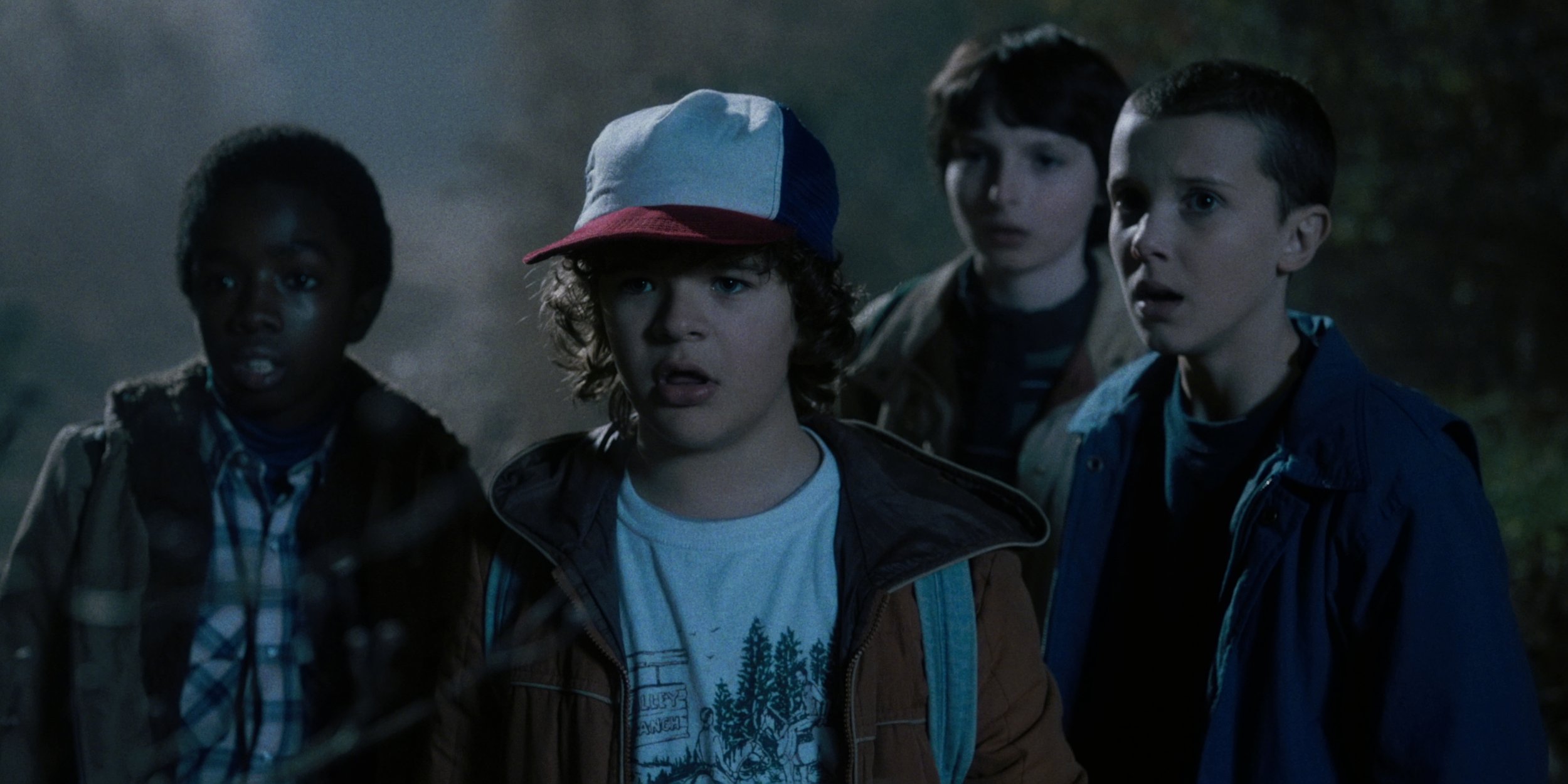 It's not time for Stranger Things 2 just yet—fans will have to wait one more excruciating week for that. But in the meantime, they can listen to the Stranger Things 2 official soundtrack, which will be released digitally on Friday. Emmy-winning composers Kyle Dixon and Michael Stein are bringing back all the eerie, synth sounds of the first season—and then some.
"It's a bit darker this year, but it still has a lot of the same feeling," Dixon says. Stein agrees, and adds, "It's more intense. Last year, the story took a while to unfold, so you didn't get that intensity until the end of the season. This year there's a bit more of that right away." And by "more of that," he means more drums, more big sounds, pretty much just "more." "It's still in our style," Dixon says, "but there's a lot more action, so we try to do our take on the action scene sound."
The 34-track album will undoubtedly tantalize fans with the ambiguous track names—like "I Can Save Them." Have an exclusive first listen:
Dixon and Stein couldn't give away too much, but the uplifting synths and soft percussion seem to tell a tale of victory. "It's a part in the story where someone has to make a choice," Stein says cagily. "It's kind of a sentimental moment, a triumphant moment." Dixon adds the song is a take from a theme for Eleven (Millie Bobby Brown) from season 1, but is "a little more played down." Not to give away too much, but it sounds like Eleven is going to get her moment of glory in season 2.
Before being recruited by Netflix, Dixon and Stein were known for their popular Austin-based electronic band, S.U.R.V.I.V.E. They're more than happy to add their Stranger Things music to their live performances—in fact, they're even playing an all-Stranger Things show next month. "It's nice to have a new outlet for a new kind of music we don't normally get to play," Dixon says. "We'd already recorded things that didn't necessarily fit an album, so we'd been wanting to get into this kind of work."
You can buy the Stranger Things 2 soundtrack digital download on iTunes for $9.99 on Friday, and vinyl, CD and cassette editions are coming soon. The complete second season of Stranger Things premieres on Netflix October 27.